Bernie Sanders All But Calls Republicans Cowards In Devastating Speech On Senate Floor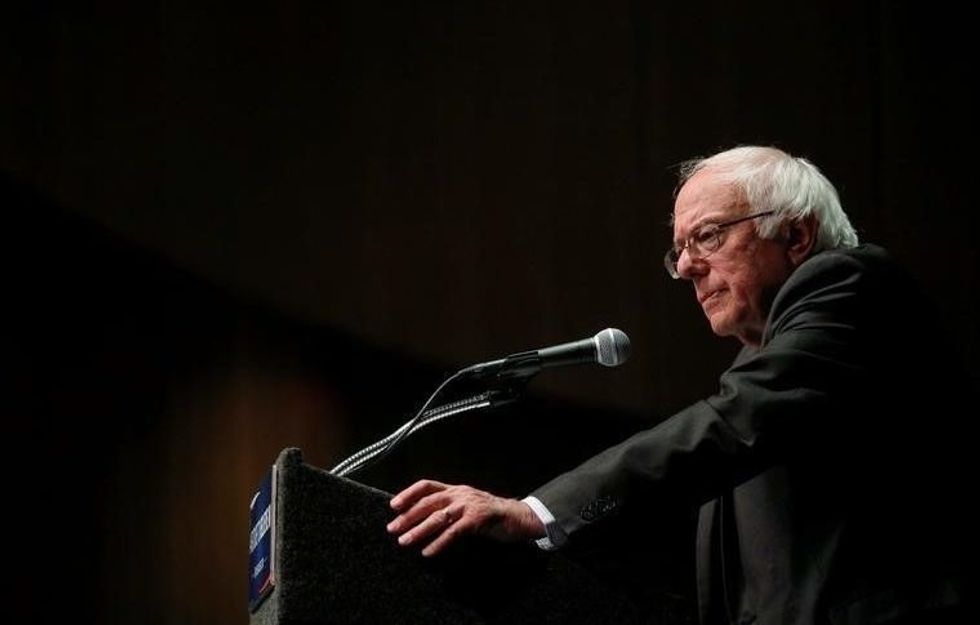 Reprinted with permission from Alternet.
Sen. Bernie Sanders (I-VT) has had it with Republican senators keeping their Democratic colleagues from even seeing their revisions to the heavily contested American Health Care Act, legislation even President Trump admitted was "mean" just last week.
"It should tell every American, whether you are a Democrat, a Republican or an Independent, whether you're conservative or progressive. It should tell you something that major, major legislation is being written at this moment, and most Republicans don't have a clue as to what's in that legislation, let alone Democrats, let alone the average American," Sanders noted in a speech on the Senate floor late Monday.
Sanders was joined by senators Elizabeth Warren, Ron Wyden, Kamala Harris and Minority Leader Chuck Schumer among others, all of whom blasted Republicans for refusing any committee talks with the Democrats on the wildly unpopular bill.
The Vermont Independent drew on Republicans' profound disregard for their constituents in his fiery dissent.
"I say to the Republican leadership, what are you afraid of?" Sanders asked. "Bring that bill out. … We have not had one hearing to ask members of the administration, people throughout this country what the impact of this legislation will be on the children, on the elderly, on working families, on those who have chronic diseases, on ordinary Americans…  300-plus million people?
Watch:
Alexandra Rosenmann is an AlterNet associate editor. Follow her @alexpreditor.
This article was made possible by the readers and supporters of AlterNet.