Bernie Sanders To NPR's Diane Rehm: No, I'm Not An Israeli Citizen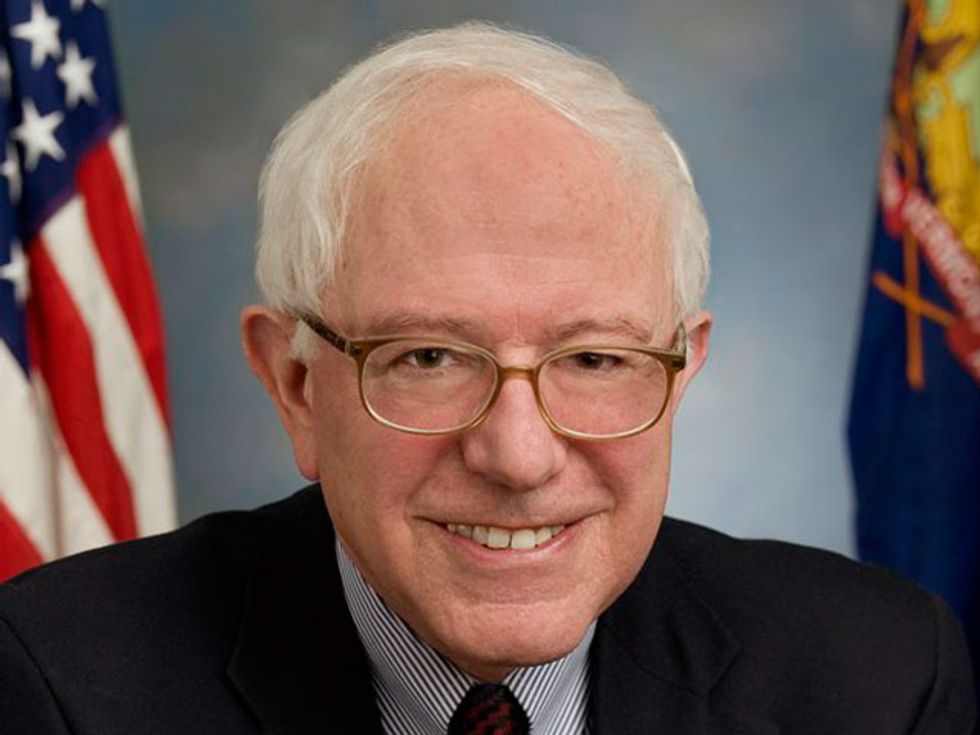 Presidential candidate Senator Bernie Sanders (I-VT) had a very awkward moment with NPR host Diane Rehm on Wednesday — when she claimed on the air that he had dual citizenship with both the United States and Israel.
The exchange was first highlighted by Jewish Journal.
"Senator, you have dual citizenship with Israel," Rehm said, in an apparent segue to a discussion of the Israeli-Palestinian conflict.
"Well, no., I do not have dual citizenship with Israel," Sanders said, cutting her off. "I'm an American. I don't know where that question came from. I am an American citizen, and I have visited Israel on a couple of occasions. No, I'm an American citizen, period."
Rehm replied: "I understand from a list we have gotten — that you were on that list."
"No," Sanders said, calling it "some of the nonsense that goes on in the Internet," and "absolutely not true."
"Interesting," Rehm said. "Are there members of Congress who do have dual citizenship or is that part of the fable?"
"I honestly don't know, but I have read that on the Internet. You know, my dad came to this country from Poland at the age of 17 without a nickel in his pocket. He loved this country," Sanders said. "I am — you know, I got offended a little bit by that comment, and I know it's been on the Internet. I am obviously an American citizen and I do not have any dual citizenship."
Audio clip via The Washington Free Beacon.
Update: Rehm has apologized, posting the following statement on her show's Facebook page — attributing the apparent rumor about Sanders to a comment on Facebook:
A message from Diane: "On today's show, I made a mistake. Rather than asking Senator and Presidential Candidate Bernie Sanders whether he had dual U.S./Israeli citizenship, as I had read in a comment on Facebook, I stated it as fact.

He corrected me, saying he did not know where the question came from. I apologized immediately.

I want to apologize as well to all our listeners for having made an erroneous statement. I am sorry for the mistake. However, I am glad to play a role in putting this rumor to rest."
Photo: Senator Bernie Sanders (I-VT), via Senate.gov