Biden Freed Reed From Russia — But Churlish McCarthy Won't Say So
@LauraClawson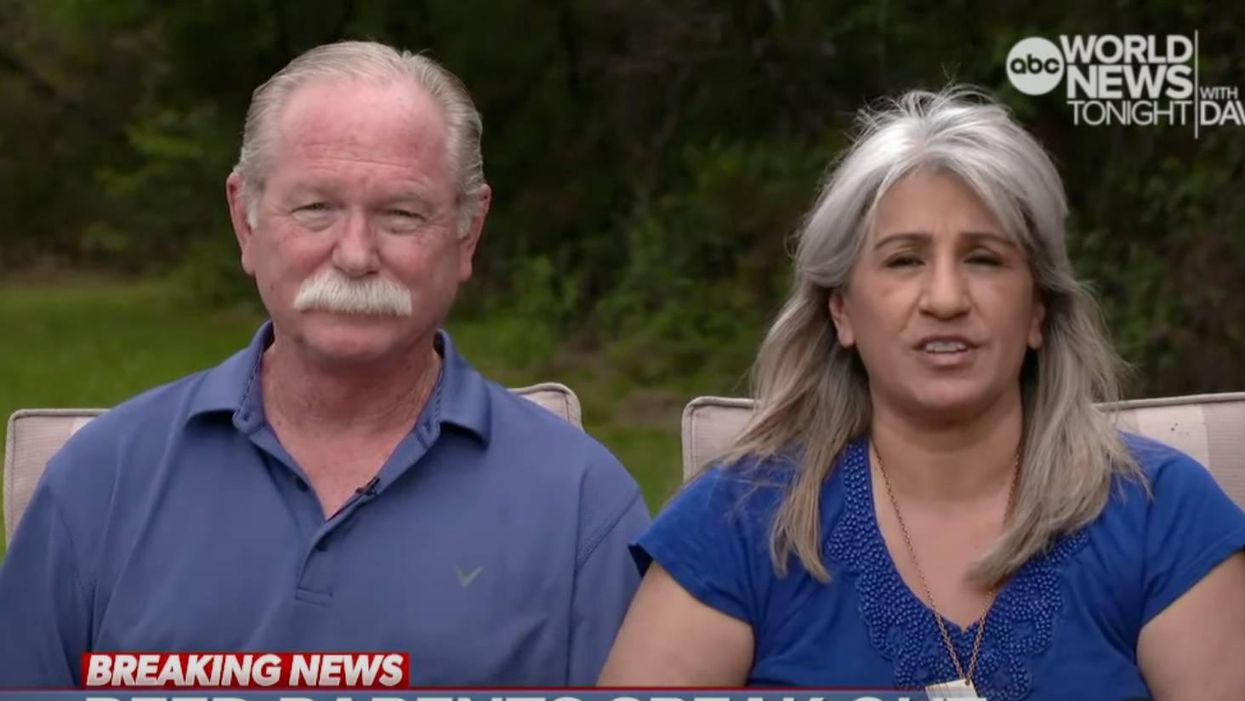 Youtube Screenshot
Wednesday brought news of a surprise prisoner exchange between the U.S. and Russia, with Russia releasing former Marine Trevor Reed as the U.S. released Konstantin Yaroshenko. The decision to make the exchange came amid the relentless advocacy of Reed's parents and news of his deteriorating health, with President Joe Biden ultimately making the decision to trade Yaroshenko, who was convicted of drug trafficking in 2010.
Embattled House Minority Leader Kevin McCarthy celebrated the news … with a noteworthy omission. "After being held captive by Russia's corrupt system since 2019, Marine Corps veteran Trevor Reed will finally be returned to U.S. soil," McCarthy tweeted Wednesday. "Securing his freedom has been a years-long process—I am relieved for his family. I invite them all to my office to celebrate Trevor's freedom."
Okay, Kevin. "Securing his freedom has been a years-long process," huh? That makes it sound like you were intimately involved. But, uh, how did it ultimately happen?
Reed's parents have answered that question: They credit Biden for saving their son's life.
Biden has said he raised the issue with Russia "three months ago," CNN reports, while an administration official described "months and months of hard, careful work across the U.S. government," with outreach not only from U.S. Ambassador to Russia John Sullivan but Secretary of State Antony Blinken, Biden, and others, as well. The Richardson Center, headed by former New Mexico Gov. Bill Richardson, also served as an intermediary.
The decision to commute Yaroshenko's sentence was Biden's, with approval from the Department of Justice.
Biden's focus on Reed's case came after Reed's parents, Joey and Paula, fought to get his attention, asking for a meeting when he visited Texas in early March and, when they were turned down, standing along his motorcade route with a sign. On a phone call afterward, Biden told them he had prayed the rosary for their son and "thinks of Trevor every day." But when they didn't see further action, they went and stood outside the White House with a sign about their son. By the end of the day, they were inside the White House meeting with Biden. That was March 30—before which Biden and others in his administration had talked to Russian officials about releasing Reed. He still had to make the decision to do a prisoner exchange, though.
Trevor Reed and Constantin Yaroshenko were returned to the custody of their respective countries in Turkey, and Reed arrived in the U.S. in the early hours of Thursday morning.
"We are grateful beyond words," Paula Reed tweeted. "We actually said that we believe @POTUS saved @freetrevorreed's life by agreeing to this prisoner swap. We truly mean that!"
But Kevin McCarthy? He couldn't unbend enough to give that tiny bit of credit for the months of work by the Biden administration. And no wonder. McCarthy has in recent days been busy groveling for Donald Trump's forgiveness for recordings of McCarthy, in Jan. 2021, saying he was going to urge Trump to resign the presidency, and expressing what at moments sounded like real outrage at the Trump-supporting mob's attack on the Capitol. McCarthy has gotten Trump to express public support, but praising Biden for anything, at all, however glancingly, would be the kind of tweak Trump's ego cannot stand. So even if it was McCarthy's instinct to acknowledge that Biden was responsible for Reed's release—which it probably was not—there's no way McCarthy's current political position would allow him to do so. That's today's Republican Party: run by Donald Trump's ego and the imperative to never, ever to give a Democrat credit for anything, however detached it might be from partisan policy battles.
\u201cWhen somebody attacks us, we come together. And that's what they've done in our son's case.\u201d\n\nThe parents of a Texas Marine veteran released from a Russian prison where he has been held since 2019 said that President Joe Biden's intervention saved their son Trevor's life.pic.twitter.com/bHZY4watR1

— The Associated Press (@The Associated Press) 1651150860
Printed with permission from DailyKos.