'You Voted Against It' Trends As Republicans Claim Credit For Biden Relief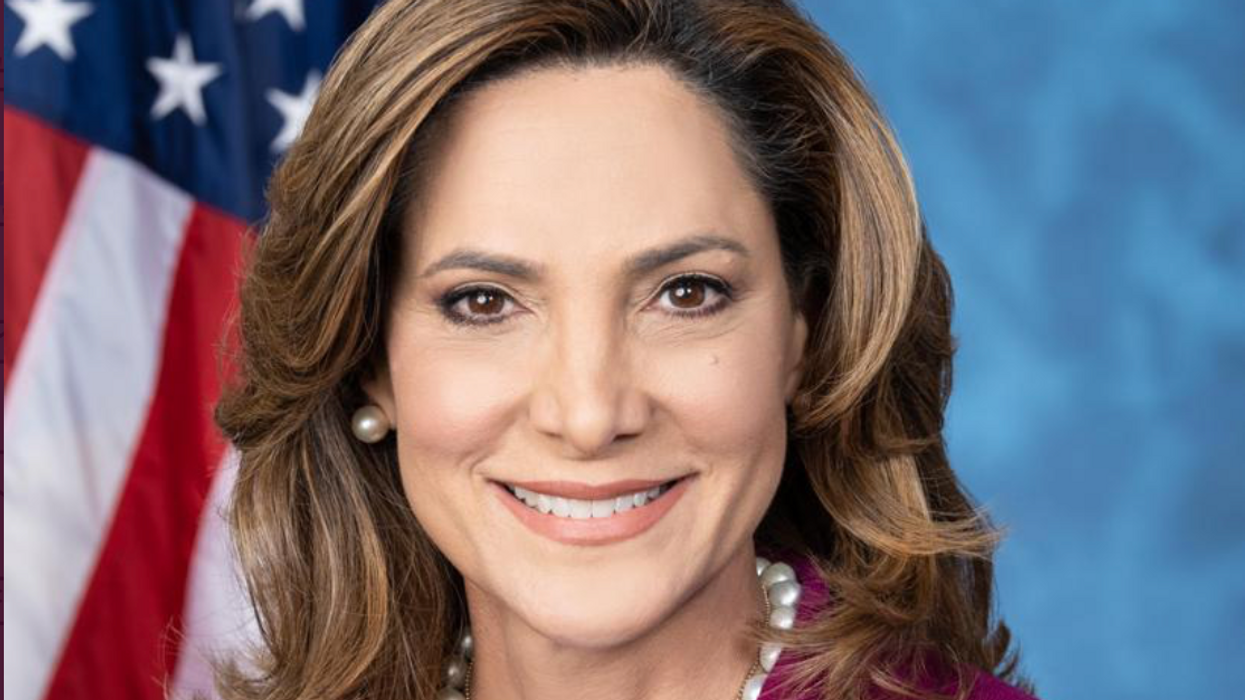 Rep. Maria Elvira Salazar's official House photo.
Reprinted with permission from Alternet
Some Republican members of the House and Senate are trying to take credit for elements of the American Rescue Act after refusing to support the bill, prompting social media users to remind them: "YOU VOTED AGAINST IT!"

That phrase trended on Twitter Sunday after at least four Republican congresspeople tried to convince their constituents they played a role in the broadly-backed $1.9 trillion stimulus package. President Joe Biden signed the bill into law on Thursday. No Republican in either the House or Senate supported the bill.

On Friday, Rep. Maria Elvira Salazar (R-FL) took to Twitter to "announce that the Biden Administration has just implemented my bipartisan COVID relief bill." Despite insisting she was "proud" that her "bipartisan legislation has officially become SBA policy," Salazar failed to mention that she, herself, voted against the bill.
Here are some reactions to Salazar's post:

Salazar isn't alone. As previously reported by AlterNet, Sen. Roger Wicker (R-MS) on Wednesday
tweeted his approval for a provision in the bill that grants $28.6 billion to independent restaurant operators — despite voting against the legislation. That tweet immediately garnered criticism from social media users:
Another Republican catching flak for her comments on the popular legislation is Rep. Lauren Boebert (R-CO), who called the stimulus checks "money that you and your fellow countrymen already paid into the system" (duh).
We honestly aren't going to waste time talking about Boebert, save a series of reactions that really hone in on how disingenuous her tweet was:
And finally, we have Rep. Adam Kinzinger (R-IL), who released a statement accompanying his "no" vote that can only be described as walking a tightrope:
"Today, I'm glad to know my constituents will be receiving an additional relief payment and funding to help improve their access to vaccines, PPE, and unemployment insurance.

…

I fully support getting assistance to Americans to help keep food on their tables and to help those who are struggling. I fully support continued funding for emergency essentials like vaccines, COVID testing, PPE, school reopening resources, unemployment insurance, and research. And I'll continue to work with my colleagues in the House to ensure the American people have what they need to fight through this pandemic."
Unsurprisingly, Kinzinger's statement didn't go over well:
So there you have it, folks. Republicans are trying to take credit for a bill not a single one of them voted for, while simultaneous railing against provisions that were also included in former President Donald Trump's bills, which they did vote for. It's almost like these people don't actually care about helping us!