'Missed Opportunity': Republicans Lament Fumbling On Biden's Covid Relief Bill
@alexvhenderson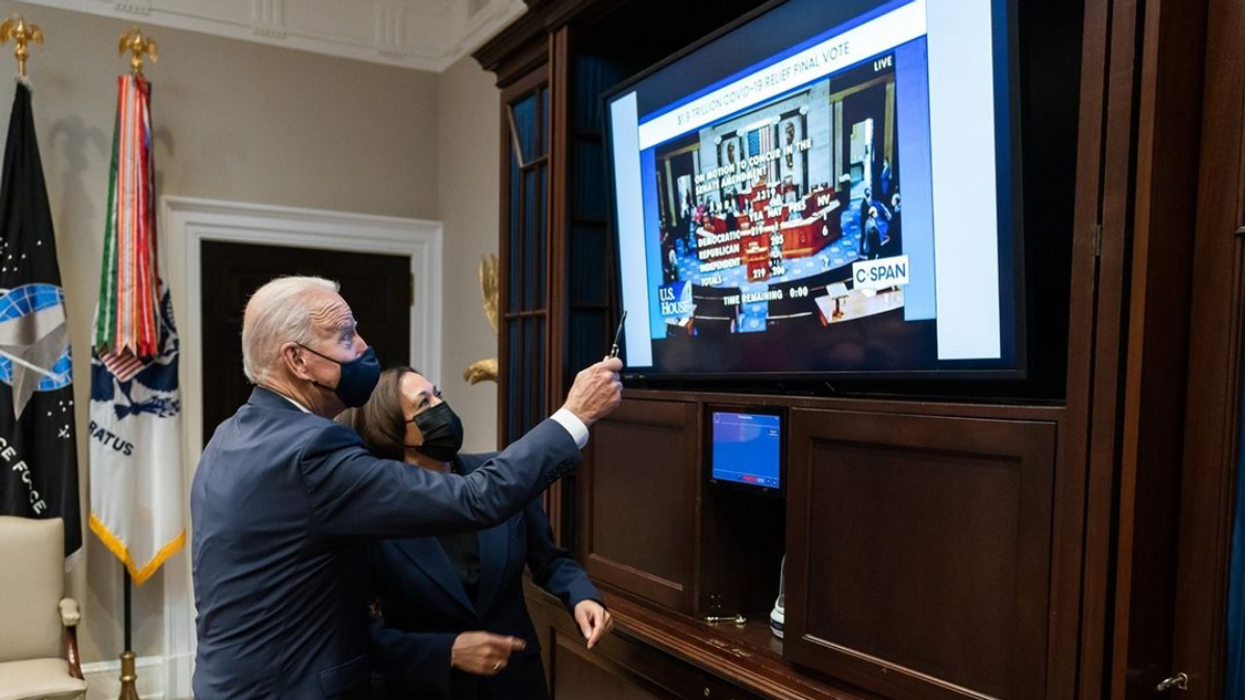 Screenshot from official @POTUS Instagram account.
Reprinted with permission from Alternet

On March 11, President Joe Biden signed into law the American Rescue Plan Act of 2021 — a $1.9 trillion COVID-19 relief bill that received no votes from Republicans in either the U.S. Senate or the U.S. House of Representatives. Although pundits in right-wing media have been railing against it, the American Rescue Plan has fared well in polls. And some Republicans, according to Politico, are now saying that the GOP needed better messaging in their criticisms of the bill.
In an article published by Politico on March 17, reporters Gabby Orr, Christopher Cadelago, Meridith McGraw, and Natasha Korecki explain, "The overwhelming sentiment within the Republican Party is that voters will turn on the $1.9 trillion bill over time. But that wait-and-see approach has baffled some GOP luminaries and Trumpworld figures who expected Republicans to seize their first opportunity to cast newly-in-charge Democrats as out of control. Instead, they fear the party did little to dent Biden's major victory — a victory that could embolden the administration in forthcoming legislative fights and even the lead up to the midterm elections."
One of those Trumpworld figures is former White House Chief Strategist Steve Bannon, who told Politico, "The lack of response to this bill in an organized messaging and aggressive media pushback is shown by the fact that Democrats have now gone from $2 trillion to a $4 trillion infrastructure package. If COVID relief was that easy, why not just run the table?.... It's a fairly popular bill that polled well because it's been sold as a COVID relief bill with direct cash payments to Americans."
Former House Speaker Newt Gingrich, another far-right Republican ally of former President Donald Trump, also believes that the GOP needs better messaging in its opposition to the American Rescue Plan.
Gingrich told Politico, "I think this is a missed opportunity, and the GOP has to improve its communications campaign pretty dramatically."
A Republican U.S. Senate aide believes that Republicans in Congress fell short in their messaging against the American Rescue Plan because they were so focused on Trump's second impeachment.
The aide, presumably interviewed on condition of anonymity, told Politico, "We were spending the early part of the year dealing with the insurrection and impeachment trial and then we jumped right into passage. So, the attention of the D.C. media wasn't on this legislation — it was on the fallout of January 6."