​#EndorseThis: Seth Meyers Puts Ted Cruz And Rand Paul On Blast For Being 'Dicks'
@nationalmemo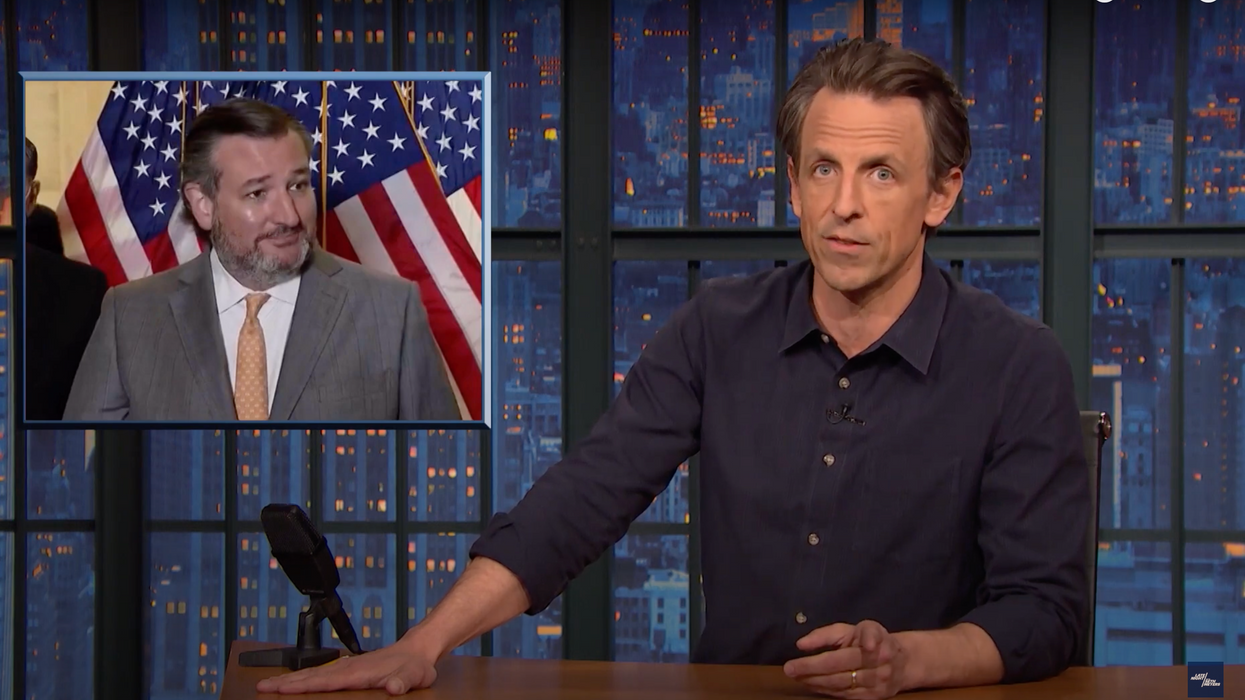 Screenshot from Late Night with Seth Meyers
We are in the middle of a pandemic that has killed over half a million Americans, yet Sens. Ted Cruz (R-TX) and Rand Paul (R-KY) can't bother to wear a mask.
So Seth Meyers is no longer playing games with these toddler politicians, spanking both Cruz and Paul during his hit segment A Closer Look.
"Man, Ted Cruz is the Steph Curry of being a giant dick," Meyers said. "He never misses a shot."
The Late Night host had much more to say about this pair of losers. Click and cackle!
Biden Holds First Press Conference, Ted Cruz Refuses to Wear a Mask: A Closer Lookwww.youtube.com