#EndorseThis: Full-Sized Mitch McConnell Puppet Gets Bombarded With 73 Questions
@nationalmemo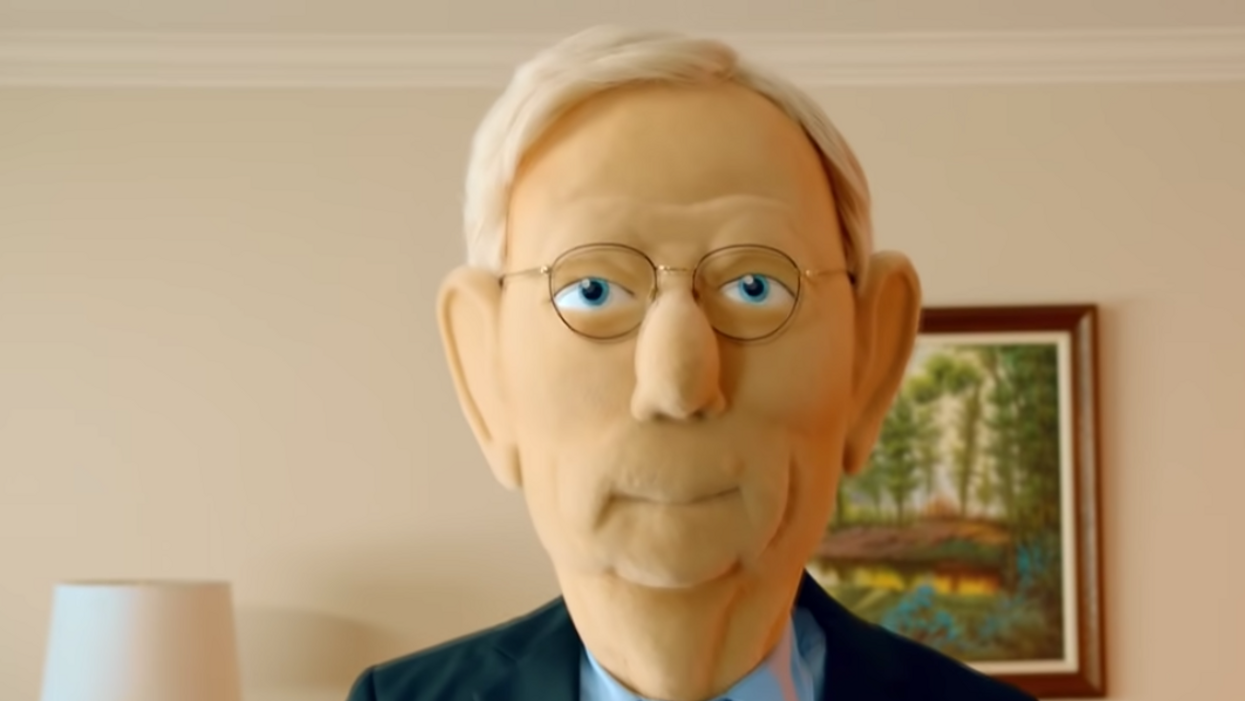 Senate Minority Leader Mitch McConnell's (R-KY) robotic demeanor and emotionless tone often makes us wonder: "Is he actually a human being or an automaton?"
Though the jury is still out on that burning question, one thing is for sure: legendary comedy writer Robert Smigel's full-sized puppet is much more lifelike.
The hilarious sketch -- a parody of Vogue's 73 questions -- is a part of a new series of Fox specials called Let's Be Real.
McConnell may be fake but the laughs are real. Just click!
Is Mitch McConnell Ready To Answer 73 Questions? | LET'S BE REALwww.youtube.com