#EndorseThis: As Trump Turns On His Lackeys, Seth Meyers Takes 'A Closer Look'
@nationalmemo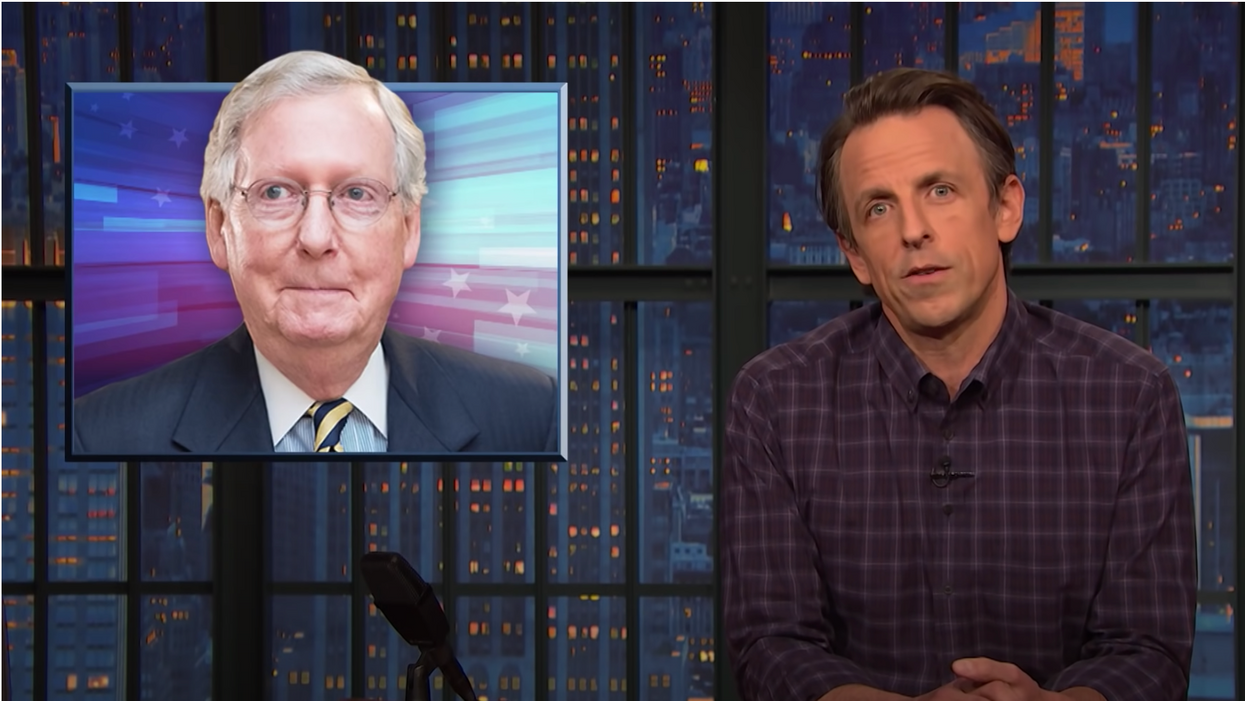 Screenshot from Late Night with Seth Meyers Youtube.
Vice President Mike Pence, Trump attorney Rudy Giuliani, Senate Majority Leader Mitch McConnell: Those are just a few of the obsequious enablers of President Trump now berated by him for failing to sufficiently back his attempted coup. The certification of Joe Biden's victory, followed by the MAGA attack on the Capitol, the ban by social media, and then the ultimate disgrace of a second impeachment have all left Trump lonely and increasingly furious during his final days in office.
Seth Meyers dives deep into all of that and more in the latest installment of A Closer Look. As always, Seth drolly depicts the most depressing and even frightening aspects of contemporary politics. He does the jokes and the facts. You'll laugh!
After Second Impeachment, Trump Begins Moving Out of White House: A Closer Lookwww.youtube.com