#EndorseThis: Sorry, Seth Meyers Can't Stand "Nice" Trump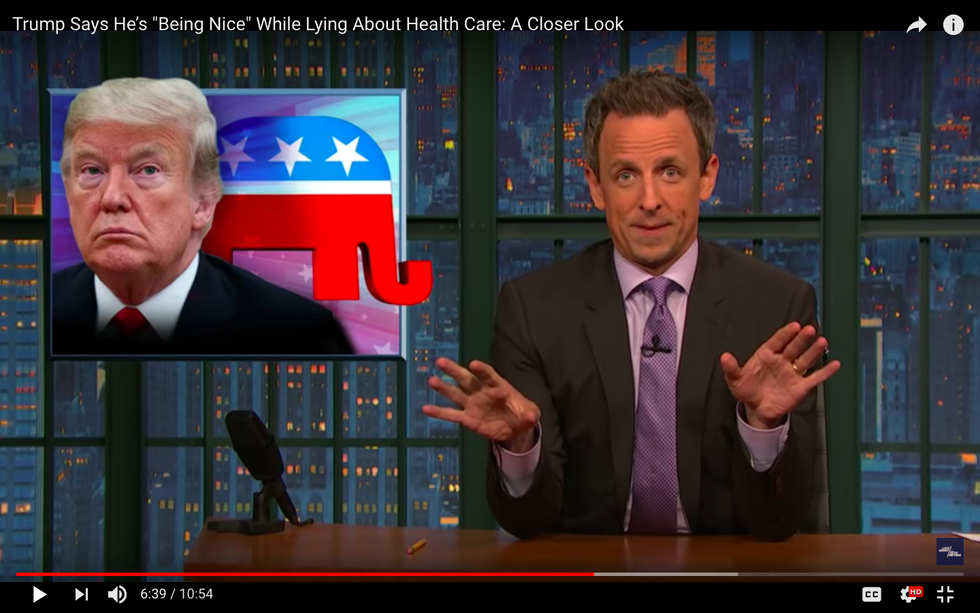 If you're a nightly TV satirist, these constant Trump rallies are comedy gold – in that very sick vein we have learned to expect from POTUS. The notion that he might tone himself down or behave like a normal, rational political leader would be devastating news to the late-night television industry.
It seemed to be a real risk in the wake of the attempted bomb attacks against Obama, the Clintons, and several other American liberals.
"Do you see how nice I'm behaving tonight?" Trump demanded at his Wisconsin event on Thursday. "We're all behaving very well, and hopefully we can keep it that way." Which might have upset Seth Meyers, except that he and everyone else knew that Trump was full of it, as always.
Seth moves briskly on to Trump's fake "middle-class tax cut," promised before November. Is the president so stupid that he doesn't realize Congress isn't in session? Or is he simply lying? He and the Republicans are now lying constantly about pre-existing conditions protection in health care, too.
Just click.