#EndorseThis: Seth Meyers Exposes Trump's Latest Grift
@nationalmemo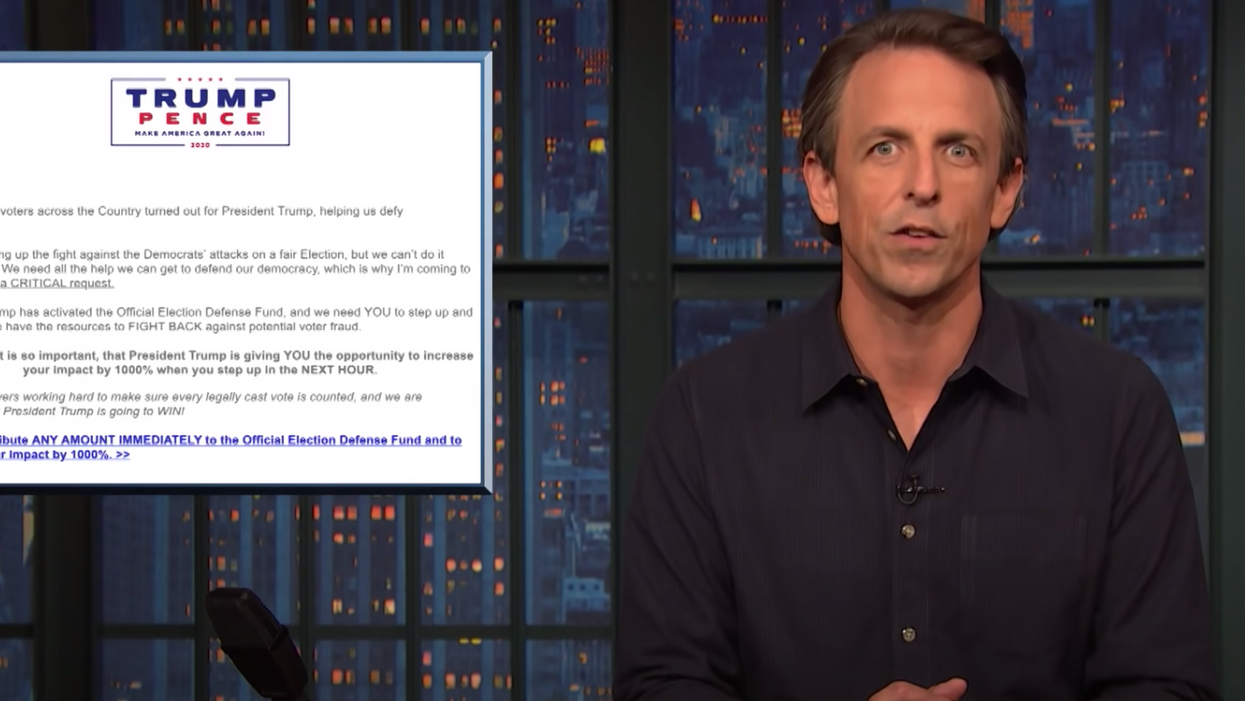 Late Night screenshot via YouTube
Seth Meyers specializes in an entertainment category that might be called "investigative humor." In his newest "A Closer Look," the Late Night host examines the fundraising scam currently under way in the White House, where Donald Trump still refuses to acknowledge the victory of President-elect Joe Biden.
The segment opens with an amusing vignette of Prime Minister's question time in the British Parliament, where erstwhile pal Boris Johnson chucked Trump under the bus and threw in an "extra little burn."
But Seth then slashes relentlessly through the bogus claims of vote fraud and election rigging, until he finally reaches the inevitable nub of every Trump story: What's the grift?
You may not be surprised, but you will laugh.