Biden: To Defend Democracy, We Must Extend Democracy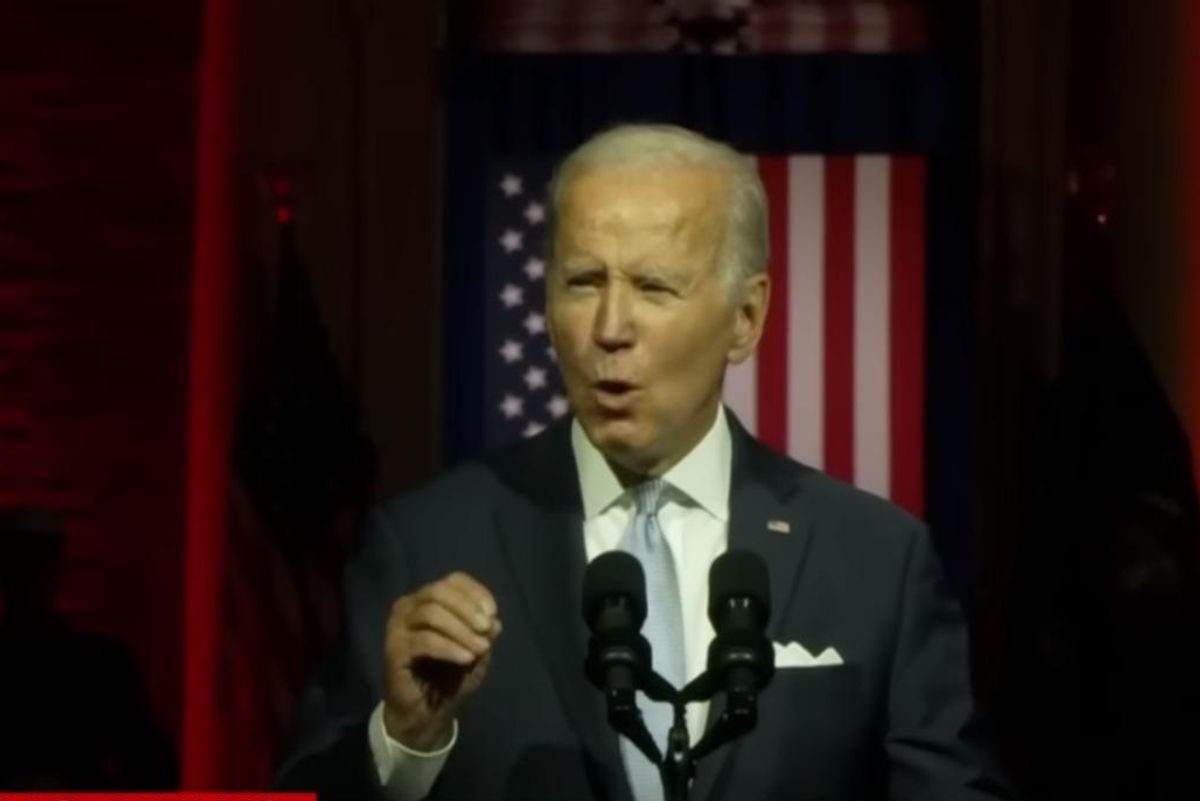 Youtube Screenshot
"You are either with us, or with the terrorists."
That's how President George W. Bush framed the challenge just after 9/11. Bush went on to make some terrible decisions, including to invade a country—Iraq—that had nothing to do with the terrorist attack on the United States. But at the time, the clarity of those words was bracing.
Now, 21 years later, President Biden has done something similar in response to today's threat. He has properly framed the great political challenge of our time, not just for the 2022 and 2024 elections but through at least the middle part of the 21st Century, when Donald Trump's cult followers will still be roaming the land.
Jonathan Alter, a political analyst for MSNBC, writes the Old Goats newsletter on Substack. His most recent book is His Very Best: Jimmy Carter, a Life.
Reprinted with permission from OLD GOATS with Jonathan Alter.