Big Jump In CO2 Suggests Earth Will Warm Faster Than Expected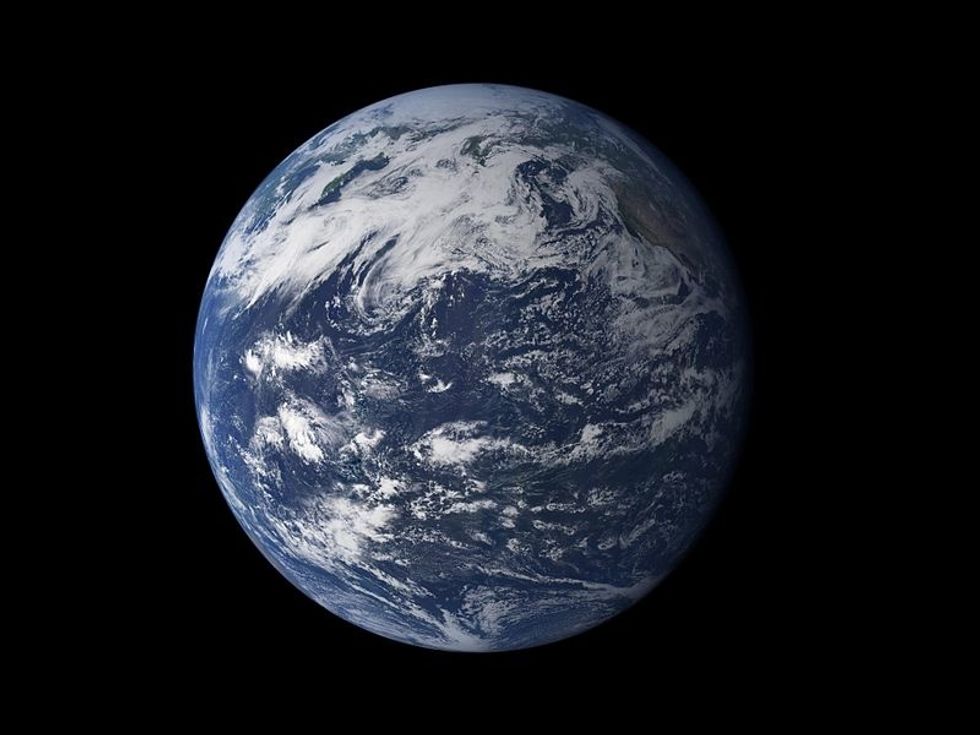 The improving global economy has triggered a near-record increase in heat-trapping CO2 emissions, according to new statistics from the National Oceanic and Atmospheric Administration (NOAA). This makes it unlikely that global warming can be contained, as world leaders had hoped.
Carbon dioxide levels rose 2.67 parts per million in 2012 to just under 395 ppm. The jump was the second highest ever recorded, behind only 1998 — another year that saw tremendous economic activity.
The U.S. begin measuring atmospheric carbon dioxide levels in 1959.
"The globally-averaged temperature for January, 2013 tied with 1995 as the ninth warmest January since recordkeeping began in 1880," NOAA reports . "January, 2013 also marks the 37th consecutive January and 335th consecutive month with a global temperature above the 20th century average."
"In 2009, the world's nations agreed on a voluntary goal of limiting global warming to 3.6 degrees Fahrenheit over pre-industrial temperature levels," AP science writer Seth Borenstein reports . "Since the mid-1800s, temperatures have already risen about 1.5 degrees."
Current pollution trends translate to another 2.5 to 4.5 degrees of warming within the next several decades, according to John Reilly, co-director of the Joint Program on the Science and Policy of Global Change.
The amount of carbon emissions in the atmosphere and the amount being produced by factories are both higher than the worst-case scenarios climate scientists have been relying upon, according to Pennsylvania State University climate scientist Michael Mann .
This means that the harmful effects of climate change may begin happening more rapidly. The evidence shows that it's already playing a role in making storms like Hurricane Sandy worse .
For a simple explanation of why action on climate change is so essential, watch this talk from Grist.org's David Roberts :