Big Majority Believes Asking Foreign Power For Election Help Is 'Wrong'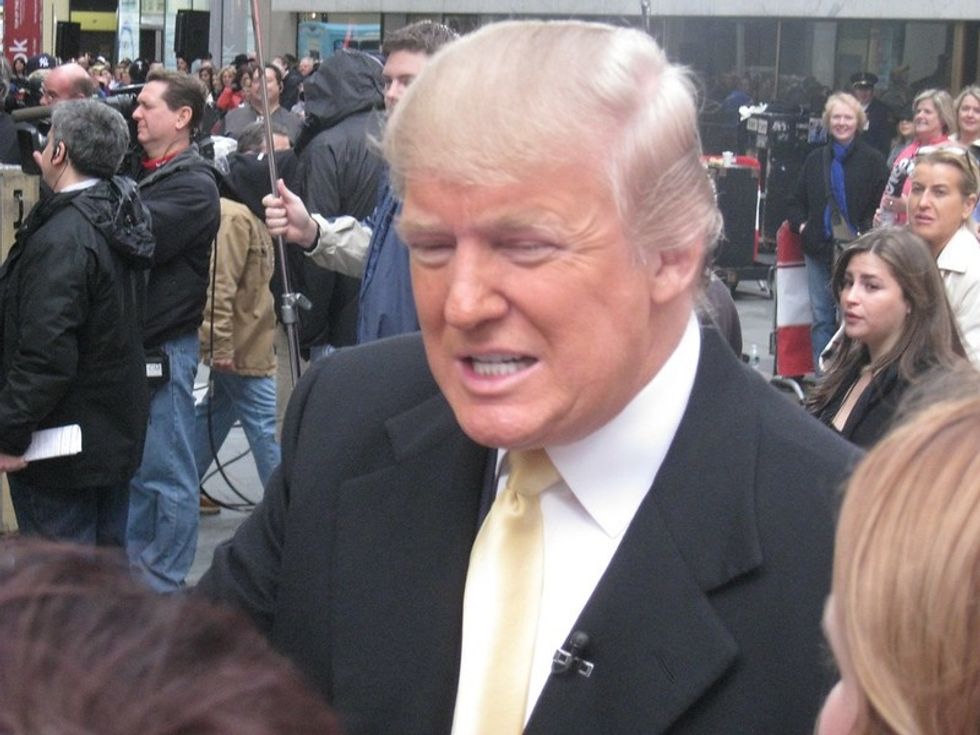 More than 4 in 5 Americans (81 percent) say asking foreign governments for help in an election is wrong, according to a new Grinnell College poll released Tuesday.
The results are the same or higher among Trump's political base.
The same poll shows 81 percent of Republicans, 85 percent of evangelical Christians, and 87 percent of rural voters agree that it is wrong to ask for such assistance.
The poll is in line with other national polls showing similar public sentiment. In a late July Quinnipiac poll, 78 percent of voters agreed with the statement that "it is never acceptable for a presidential campaign to obtain information on a political opponent from a hostile foreign power."
In a mid-October poll from the University of Maryland, 68 percent of respondents said a president asking foreign leaders to interfere in a U.S. election was an impeachable offense.
The questions come amid an ongoing impeachment inquiry in the House of Representatives, focused on Donald Trump's actions with regard to Ukraine. Trump has been criticized for his efforts to pressure Ukrainian President Volodymyr Zelensky to investigate his 2020 election rival Joe Biden, as well as a long-debunked conspiracy theory about the DNC servers.
Several officials have also claimed Trump withheld military aid to Ukraine, conditioning that assistance on Ukraine's willingness to launch such an investigation. Acting White House chief of staff Mick Mulvaney admitted to a quid pro quo for the DNC information earlier this month before trying to walk back his remarks later.
While a majority of Americans are clear-eyed about the impropriety of seeking foreign interference, several Republican senators have struggled to reach that same conclusion.
In early October, Sen. Cory Gardner (R-CO) was asked repeatedly if it was appropriate for a president to ask a foreign government to investigate a political rival. Gardner refused to say yes or no.
Sen. Martha McSally (R-AZ) reacted similarly, refusing to answer a simple question about the issue, as did Sen. Rand Paul (R-KY).
As Republicans continue to hedge on the issue or avoid it altogether, Americans more broadly seem to have more concrete opinions on the matter. Polls show the public increasingly likely to support impeachment as the House inquiry continues, with one survey showing more support for Trump's impeachment than for President Bill Clinton's impeachment back in 1998.
Published with permission of The American Independent.