Bill To Boost Trade With Cuba Faces Long Odds, Despite Win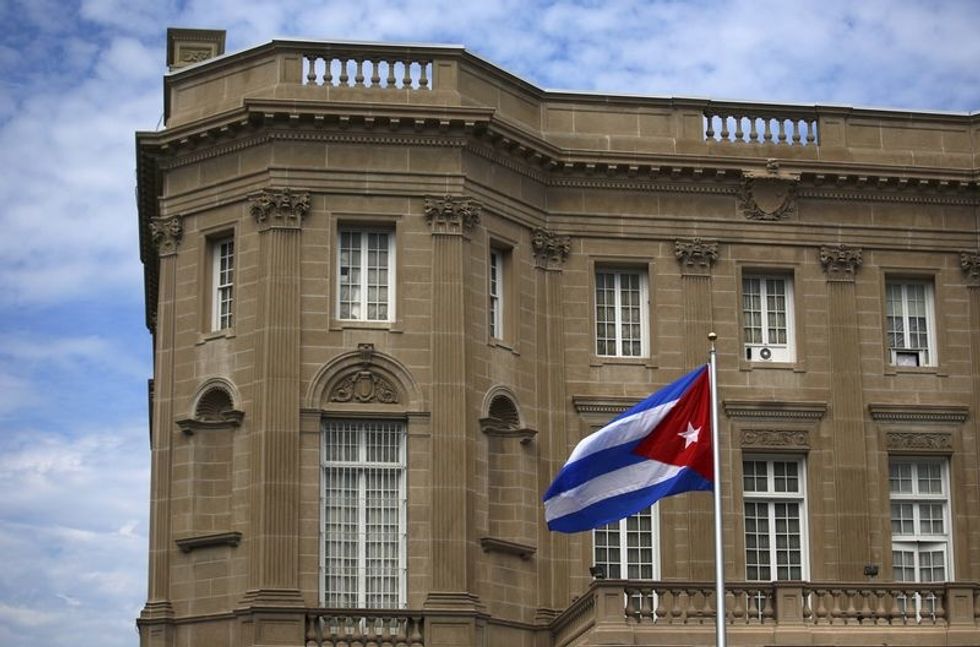 By Chris Adams, McClatchy Washington Bureau (TNS)
WASHINGTON — Legislation designed to boost agricultural trade with Cuba passed out of a Senate committee last week, joining a separate bill that would ease restrictions on travel to the island.
But for those interested in a return to full trade and travel between the U.S. and Cuba, the actions last week represent only a sliver of hope that the mood of Congress is thawing as much as President Barack Obama would like.
"I'm more optimistic that the pressure is increasing to do something in Congress," said Carl Meacham, a former senior Republican aide on the Senate Foreign Relations Committee who serves as director of the Americas Program at the Center for Strategic and International Studies.
But what happens because of that pressure is dependent on a range of issues — from the attitude of Senate leadership to the dynamics of presidential politics, he said. And then the measures will have to go through the House of Representatives as well.
"And I don't see the House going the way of the Senate," Meacham said.
The legislation last week was sponsored by Sen. Heidi Heitkamp, D-N.D., and represents one of the strategies lawmakers are employing to boost trade with Cuba.
In December, leaders in the U.S. and Cuba announced a thawing of relations between the two nations after decades of limited trade, travel and diplomacy. While some aspects of trade and travel with the island nation have been loosened, many other restrictions remain.
Lawmakers are pushing to free travel and trade, while others — led by South Florida lawmakers such as Sen. Marco Rubio, a Republican presidential candidate — have marshaled forces into a camp dedicated to seeing current restrictions stay put.
The Heitkamp legislation could thread the needle between pro- and anti-change forces, Meacham said.
Her legislation, which was attached to an appropriations bill, would ease a legal prohibition on providing credit for exports to Cuba. That, Heitkamp said, is the biggest barrier that North Dakota and other farm states face when trying to export to the island nation.
"As the U.S. normalizes relations with Cuba, we need to make sure American farmers are able to access that market," she said in a statement.
The legislation would modify current law by lifting the ban on private banks and companies offering credit for agricultural exports to Cuba. Currently, U.S. exports to Cuba require cash payments up front.
The legislation was introduced with Sen. John Boozman, a Republican from Arkansas, who represents the views of many farm state lawmakers of both parties in seeing trade with Cuba as a potential market for their states' goods.
Meacham, who just returned from a trip to Cuba, said the push for agriculture trade highlights the ability of U.S. farmers to efficiently help feed the Cuban people, and the fact that a lot of agricultural states are represented by Republicans.
"I think it's an indication that the assumed Republican opposition to normalization is fast crumbling," he said. "Travel and agriculture are where you are finding the most converts now."
But the strategy of attaching legislation to appropriations bills might merely represent a strategy for pro-normalization lawmakers who don't ultimately have the support they need to pass more ambitious legislation to completely end the trade embargo with Cuba.
In the congressional appropriations process, bills that make it through the House or the Senate with amendments intact still have to go to a House-Senate conference committee, where differences are hammered out. And even if there are pro-Cuba normalization measures on Senate bills, there are anti-Cuba normalization measures on House bills.
"Depending on the political will of each side, these riders could start canceling each other out," said Jason I. Poblete, a former Republican congressional staffer who is an international regulatory lawyer with Poblete Tamargo LLP.
Asked about the Senate action, Rep. Mario Diaz-Balart, a Miami Republican, noted action at both the committee level and on the House floor to roll back the Obama Cuba opening.
"Time will tell whether the U.S. Senate, including its three Cuban-American members that fiercely oppose President Obama's Cuba policy, will have an opportunity to vote on those few provisions inserted into one Senate appropriations bill," he said in a statement to McClatchy. "The House is on record solidly rejecting President Obama's Cuba policy, but we have yet to hear from the full Senate."
(c)2015 McClatchy Washington Bureau. Distributed by Tribune Content Agency, LLC.
Photo: The Cuban national flag is seen raised over their new embassy in Washington July 20, 2015. REUTERS/Carlos Barria