Bipartisan Group Of Senators Offers Bill Declassifying FISC Opinions On NSA Surveillance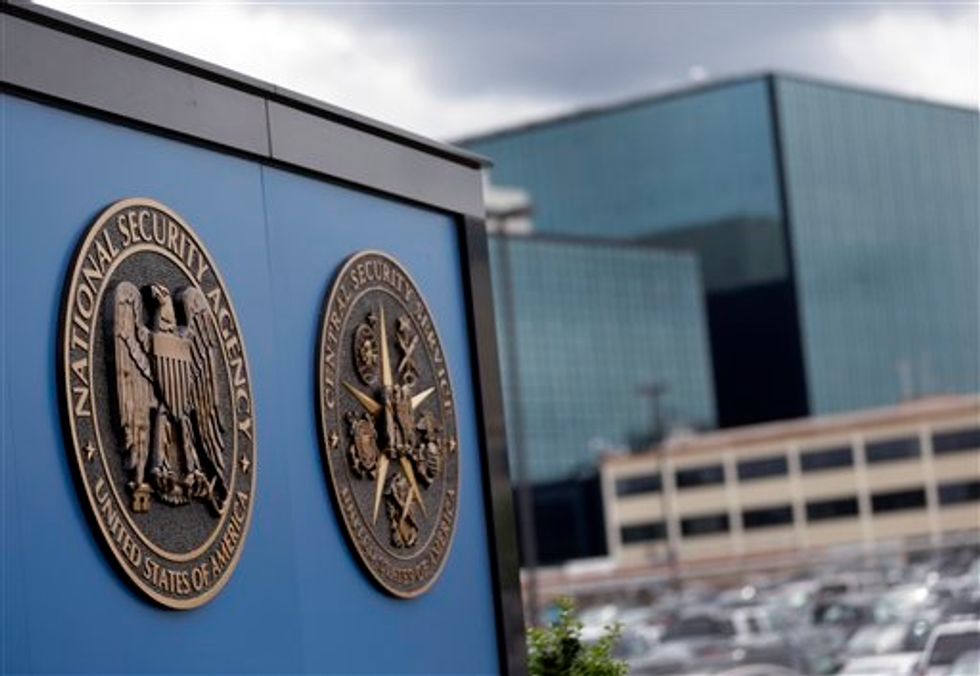 A new bill would require the attorney general to declassify opinions made by the Foreign Intelligence Surveillance Court (FISC) regarding decisions made about the surveillance of American citizens under the PATRIOT Act.
The legislation — introduced Tuesday by senators Jeff Merkley (R-OR) and Mike Lee (R-UT), along with Patrick Leahy (D-VT), Dean Heller (R-NV), Mark Begich (D-AK), Al Franken (D-MN), Jon Tester (D-MT), and Ron Wyden (D-OR) — would likely cover rulings related to government data mining and the PRISM program of collecting information from internet companies that were exposed by former CIA contractor Edward Snowden.
The Foreign Intelligence Surveillance Court is authorized under the Foreign Intelligence Surveillance Act to operate in secret about surveillance of American citizens whether they are in or out of the United States. The senators would make an exception for national security concerns, but they believe the many opinions will help illuminate what sort of activities the National Security Agency (NSA) has been engaged in under the PATRIOT Act, which became law in 2001 and was reauthorized in 2011.
"We can't have a serious debate about how much surveillance of Americans' communications should be permitted without ending secret law," Merkley said. The senator from Oregon offered this same bill as an amendment to the reauthorization of the FISA Amendment Act of 2008. He was voted down.
In 2012, Senator Wyden sought to make the NSA's actions more public. He was also voted down.
"There needs to be a balance between Americans' right to privacy and the government's responsibility to keep Americans safe," Senator Franken said Tuesday. "And ensuring that the court overseeing surveillance programs is as transparent as possible is a key step toward reaching that balance. This legislation will help make the process more open to the American people and to the people of Minnesota."
The head of the NSA, Army general Keith Alexander, told a Senate panel Wednesday, "I do think it's important that we get this right and I want the American people to know that we're trying to be transparent here, protect civil liberties and privacy but also the security of this country." He claimed the secret programs led to "disrupting or contributing to the disruption of terrorist attacks."
The New York Times' editorial page last weekend called for Merkely and Wyden to reintroduce their legislation, saying, "To preserve the nation's civil liberties, the bill should be reintroduced and passed right away."
The American Association of Law Libraries, The Constitution Project, the American Civil Liberties Union, the Project on Government Oversight (POGO), CREDO Mobile and OpenTheGovernment.org have also endorsed the bill.
AP Photo/Patrick Semansky, File