Bipartisan Senate Resolution Condemns Saudi Regime
@alexvhenderson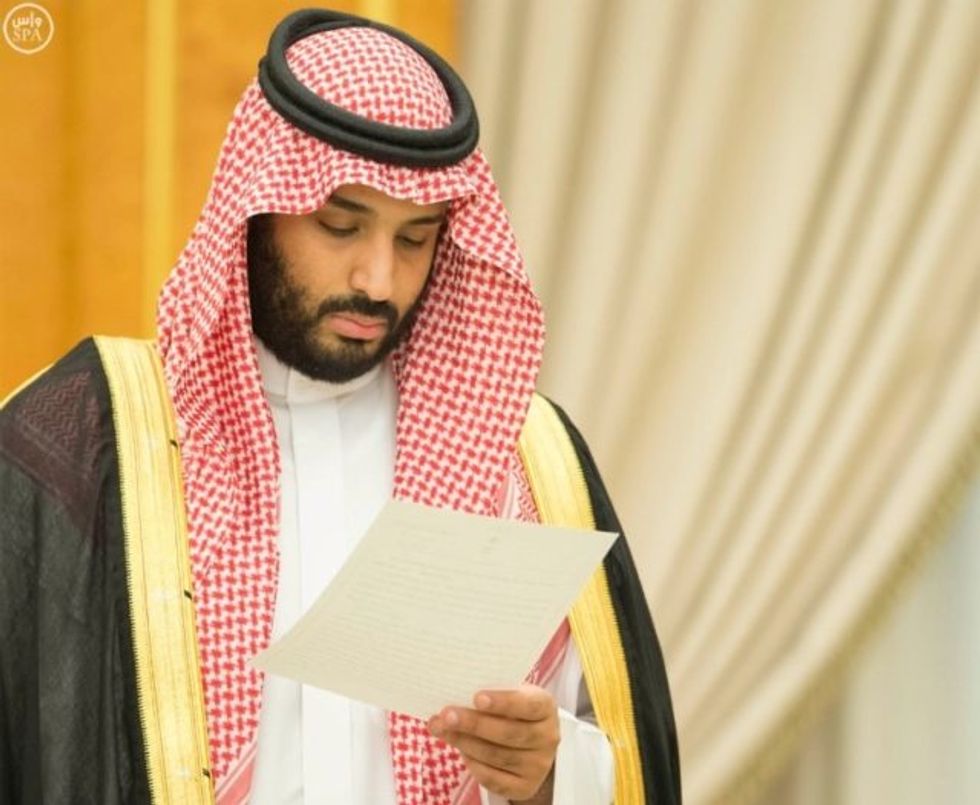 Reprinted with permission from AlterNet.
Bipartisanship is a rarity in Washington, DC of 2018, but this week, a group of Republican and Democratic senators have introduced a bipartisan resolution that not only rebukes Saudi Crown Prince Mohammed bin Salman, a.k.a. MBS, for the murder of journalist and Washington Post columnist Jamal Khashoggi, but also, for Saudi policies in Yemen and Qatar.
The non-binding resolution was introduced by three Republican senators—Lindsey Graham of South Carolina, Marco Rubio of Florida and Todd Young of Indiana—along with Democratic senators Dianne Feinstein of California, Chris Coons of Connecticut and Ed Markey of Massachusetts. This resolution follows a closed-door briefing that was held in Washington, DC on December 4, when CIA Director Gina Haspel met with a handful of senators and discussed the Central Intelligence Agency's investigation of Khashoggi's death. The journalist was killed inside the Saudi Consulate in Istanbul, Turkey on October 2.
In contrast to the claims of President Donald Trump, Secretary of State Mike Pompeo, Defense Secretary James Mattis and National Security Advisor John Bolton—all of whom have maintained that there is no proof that MBS was responsible for Khashoggi's death—Haspel has asserted that based on CIA intelligence, she is confident that MBS himself ordered Khashoggi's torture and murder. Haspel, unlike Trump or Bolton, does not believe the Saudi royal family's claim that Khashoggi was killed as the result of a rogue operation and kidnapping plot gone wrong. And Graham, after leaving the December 4 briefing, told reporters that he was more convinced than ever that Khashoggi was killed on direct orders from MBS.
In an official statement, Graham declared, "This resolution, without equivocation, definitively states that the Crown Prince of Saudi Arabia was complicit in the murder of Mr. Khashoggi and has been a wrecking ball to the region, jeopardizing our national security interests on multiple fronts."
The Senate resolution also states that MBS "must be held accountable for contributing to the humanitarian crisis in Yemen" and "preventing a resolution to the blockade of Qatar" as well as "the jailing and torture of dissidents and activists inside the Kingdom of Saudi Arabia" and "the use of force to intimidate rivals."
Trump, however, had no unkind words for MBS in an official statement released on November 20, when the president stressed that he considered Saudi Arabia a valuable ally and that arms sales to Saudi Arabia would be great for the U.S. economy. In that statement, Trump reiterated that he did not see any concrete proof linking MBS to Khashoggi's murder.
Alex Henderson is a news writer at AlterNet and veteran political journalist. His work has also appeared in Salon, Raw Story, Truthdig, National Memo, Philadelphia Weekly, Democratic Underground, L.A. Weekly, MintPress News and many other publications. Follow him on Twitter @alexvhenderson.