Blacks Busted Far More Than Whites For Minor Pot Violations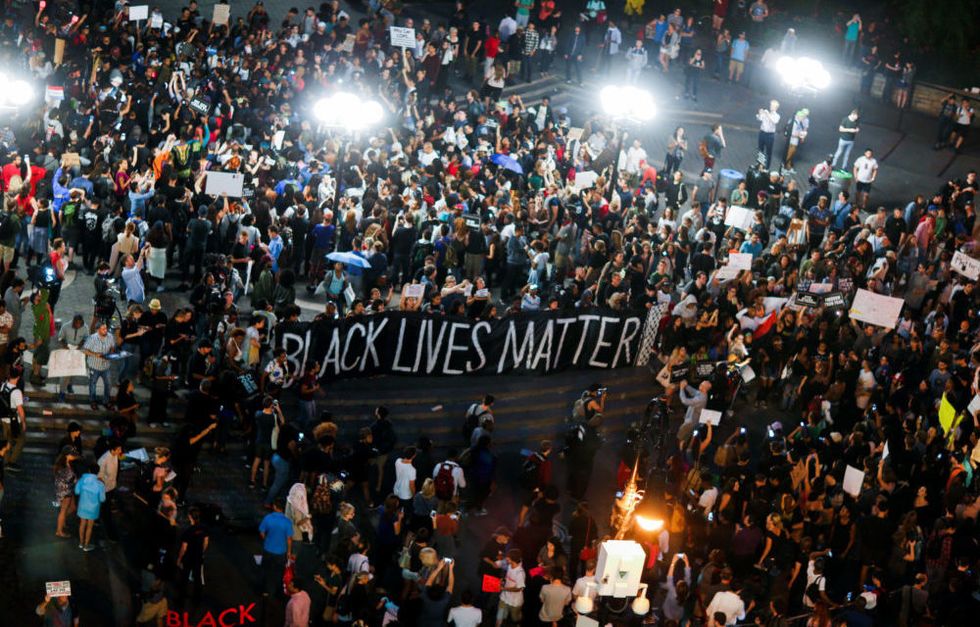 Reprinted with permission from AlterNet.
According to a groundbreaking 2013 report authored by the American Civil Liberties Union, African Americans in the United States are nearly four times more likely than whites to be arrested for minor marijuana possession violations. "[O]n average, a black person is 3.73 times more likely to be arrested for marijuana possession than a white person, even though blacks and whites use marijuana at similar rates," it concluded. "Such racial disparities in marijuana possession arrests exist in all regions of the country, in counties large and small, urban and rural, wealthy and poor, and with large and small black populations. Indeed, in over 96 percent of counties with more than 30,000 people in which at least 2 percent of the residents are black, blacks are arrested at higher rates than whites for marijuana possession."
In the four years since the publication of that report, public opinion (and to a lesser extent, political opinion) in favor of amending America's marijuana penalties has shifted dramatically. Yet, according to several recent analyses of marijuana arrest data, the racial disparity among those criminally charged with violating the nation's pot laws has become more pronounced.
Some examples:
In Virginia, African Americans are arrested for marijuana possession crimes at more than three times the rate of whites, according to a 2017 analysis by Virginia Commonwealth University's Capital News Service.  Since 2010, this disparity has risen an estimated ten percent.
In New Jersey, blacks are arrested for pot possession crimes at three times the rates of whites, according to an ACLU New Jersey analysis published earlier this year. Since 2000, this disparity increased nearly 25 percent.
In Pennsylvania, African Americans are arrested for cannabis crimes at six times the rates of whites in 66 out of 67 counties (excluding Philadelphia, which decriminalized adult use possession offenses in 2014), according to an ACLU Pennsylvania analysis released in October. This disparity has largely held steady since 2010.
In Western New York, blacks in Erie County (which includes the city of Buffalo) are 13.5 percent of the population, but comprise over 71 percent of all low-level marijuana arrestees, according to a report released this month by the group Partnership for the Public Good. "[T]he disparities in the number of marijuana possession arrests cannot be explained by a higher use among black or Hispanic people," authors concluded. "Legalizing marijuana would reduce low-level drug arrests by 10 percent, and help reduce racial disparities in overall arrest numbers."
In New York City, blacks and Latinos comprised 51 percent of the population, but 86 percent of those arrested for marijuana possession violations during the years 2014 to 2016, according to a 2017 review of arrest data by the Drug Policy Alliance.
As these disparities grow, some politicians are saying enough. Specifically, New Jersey Gov.-elect Phil Murphy campaigned on a pledge to do away with criminal justice "policies that disproportionately target communities of color" – such as cannabis criminalization. The incoming Democrat Governor – who replaces ardent pot prohibitionist Chris Christie – promises that enacting adult use legalization "is a 2018 priority."
At the federal level, Senator Corey Booker (D-NJ) is spearheading Senate Bill 1689, Marijuana Justice Act of 2017 – arguably the most progressive and far-reaching cannabis legalization measure ever introduced. It would remove marijuana from the US Controlled Substances Act, thereby ending the federal criminalization of cannabis; (2) incentivize states to mitigate existing racial disparities in state-level marijuana arrests; (3) expunge federal convictions specific to marijuana possession; (4) allow individuals currently serving time in federal prison for marijuana-related violations to petition the court for resentencing; (5) and create a community reinvestment fund to invest in communities most impacted by the drug war.
"I'm the only U.S. senator I think in the history of our country that lives in an inner-city community that is overwhelmingly predominantly black and Latino," the senator said at a rally for the act in August. "I see it firsthand in our nation how we have very different sets of laws for different communities. That the war on drugs is a war on people, but particularly it has been a war on low income people and disproportionately a war on minorities."
For those communities bearing the brunt of cannabis law enforcement, the sort of legislative changes proposed by Sen. Booker and Gov.-elect Murphy cannot come soon enough. Racial prejudices and fear-mongering ushered in the era of pot prohibition; the growing awareness of how marijuana law enforcement continues to disproportionately impact those of color ought to expedite its repeal.