Blankenship Wants To Run 3rd Party Candidacy In W. VA
@FAWFULFAN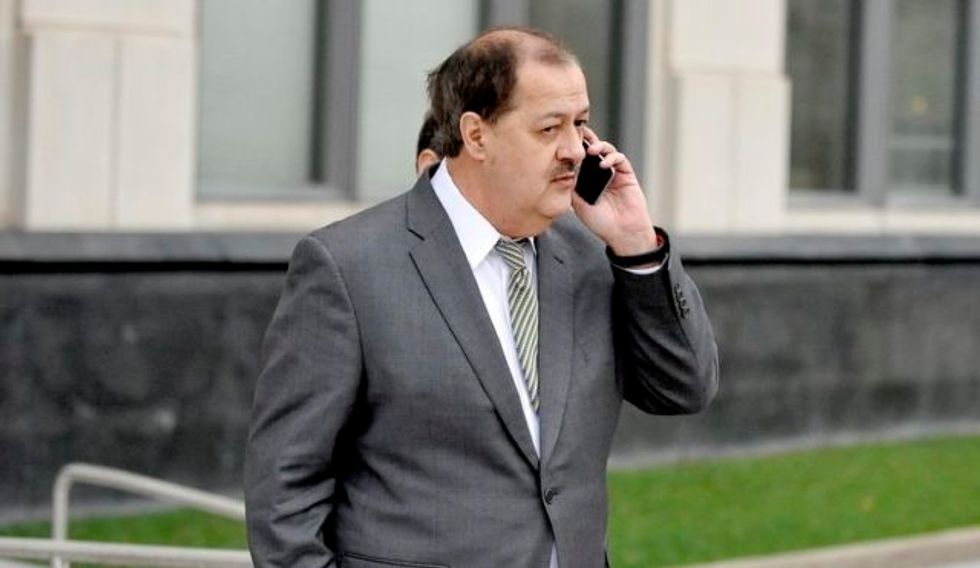 Reprinted with permission from Shareblue.com
Republican fears have come true in West Virginia. Primary loser and disgraced coal baron Don Blankenship is going to mount a third-party bid for Senate — something he has been threatening to do but had initially looked like he ruled out.
As Politico notes, if Blankenship follows through and ends up on the ballot, he "could play spoiler in the general election by drawing votes from the GOP nominee, state Attorney General Patrick Morrisey."
Blankenship, who came in third in the GOP primary, now plans to run on the ticket of the Constitution Party — a far-right minor party whose platform includes opposing protections for immigrants, exiting the UN, "phasing out" Social Security, and severely limiting judicial review.
"It is especially appropriate for me to be nominated by the Constitution Party given its staunch and uncompromising commitment to upholding the United States Constitution," he said.
From the outset, Republicans were terrified Blankenship would derail their chances of beating Democratic Sen. Joe Manchin, thought to be one of the most vulnerable incumbents up for election this year.
The coal baron ex-con's record is famously toxic. He served a year in prison in connection with a mine explosion that killed 29 of his workers. And he spent much of the primary escalating a war against Senate GOP Leader Mitch McConnell (R-KY), calling him "swamp captain" and "Cocaine Mitch," and even lobbing racist attacks at his father-in-law.
Toward the end, even Trump told his supporters not to vote for Blankenship. But notably, Trump had no criticism of the former energy tycoon on his merits, simply saying that he "can't win the General Election in your state…No way!"
And while Blankenship did lose, he took 20 percent of the vote. He clearly had a significant amount of support — possibly enough to spoil the race against Republicans.
Blankenship has serious obstacles to appearing on the ballot. For one thing, West Virginia, like most states, has a "sore loser" law specifying that no losing primary candidate may "change her or his voter registration to a minor party organization/unaffiliated candidate to take advantage of the later filing deadlines and have their name on the subsequent general election ballot."
But even if Blankenship fails to overcome that law, he could injure the GOP by pulling the spotlight off Morrisey, who is currently in a razor-thin contest with Manchin with the primary behind him.
If Republicans hoped defeating Blankenship was going to end their headache in West Virginia, they are in for a nasty surprise.