Blasting Trump Justice, Republican Federal Judge Fully Reinstates DACA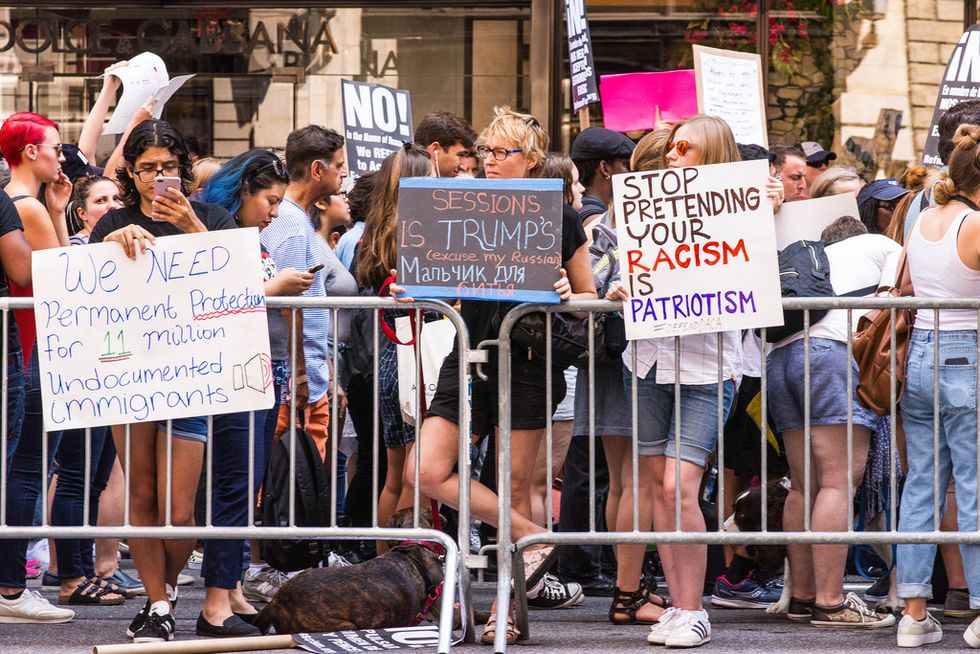 In another sharp blow to the Trump administration's immigration policy, US District Judge John Bates reinstated the Deferred Action for Childhood Arrivals program that was scheduled to end under a presidential order.
Expanding on previous judicial orders rejecting the Trump policy, he ordered the administration to accept new DACA applications as well as to continue processing renewal applications — which could mean protection for hundreds of thousands of children and youth brought here by immigrant parents.
Denouncing the cancellation of DACA as "arbitrary and capricious" because the Department of Homeland Security had failed to adequately justify a policy that will severely disrupt millions of lives, the judge issued a harsh, 60 page opinion calling the Trump policy "particularly egregious."
A George W. Bush appointee who sits on the US District Court for the District of Columbia — and once helped to write Kenneth Starr's indictment of Bill Clinton — Bates described the administration's legal argument as "barebones," "implausible," "meager," and "doubly insufficient." But he delayed the implementation of his order for 90 days to permit the Justice Department to file a new legal memo justifying its position.
Responding to the Bates ruling, a Justice Department spokesman reiterated the administration's original argument, calling the DACA program as ordered by President Barack Obama an "unlawful circumvention of Congress." Citing the administration's responsibility to uphold "the rule of law," the department's official statement said it expects to be vindicated in further litigation.