Boasting 'No Photo Ops,' Trump Booster Posts Afghan Trip Video — With Photo Ops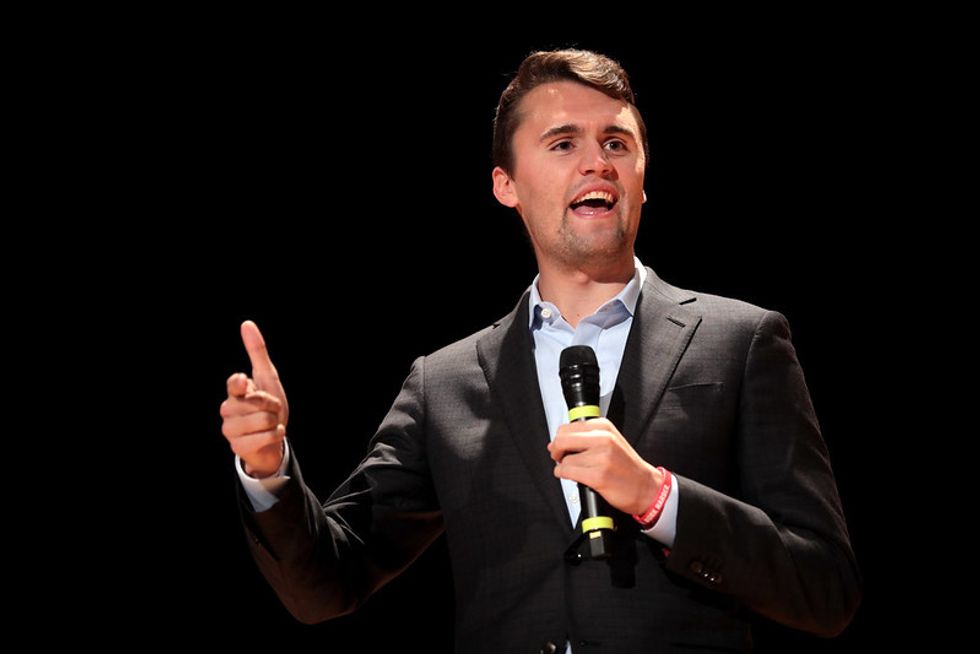 Reprinted with permission from Alternet
Turning Point USA founder Charlie Kirk, a far right wing BFF to Donald Trump, Jr. and vehement supporter of President Donald Trump is getting roundly mocked after posting a tweet insisting the Commander-in-Chief's trip to Afghanistan had "No press" and "No photo ops" – despite including a video that literally showed photo ops.
"Incredible," Kirk tweeted. "President Trump made an unannounced trip to Afghanistan to visit our troops No press No photo ops Just there to support our brave men and women in uniform I'm thankful for our troops today and I'm thankful for a president who is too."
Like many of Kirk's tweets supporting Trump, it was untrue. And as for "unannounced," all high-level trips to combat zones or other theaters of war are always unannounced for security reasons.
As some on social media noted, about 14 seconds into the video Kirk posted, one of the officers accompanying Trump shouts, "Alright who wants some photos?"
Kirk's TPUSA, plagued by allegations of racism and anti-Semitism (and a defense of Hitler) is financially supported by far right billionaires like Foster Friess, and by right wing extremists like Ginni Thomas (married to Supreme Court Justice Clarence Thomas).
Even though it supposedly – according to Kirk – wasn't a photo op, President Trump quickly posted video of him with the troops:
And on Friday Trump posted photos of his trip:
Many on Twitter were quick to mock Kirk, who has a reputation for spreading falsehoods that favor Trump.
Take a look:
Photo Credit: Gage Skidmore