Bob Dylan Wins Nobel Prize For Literature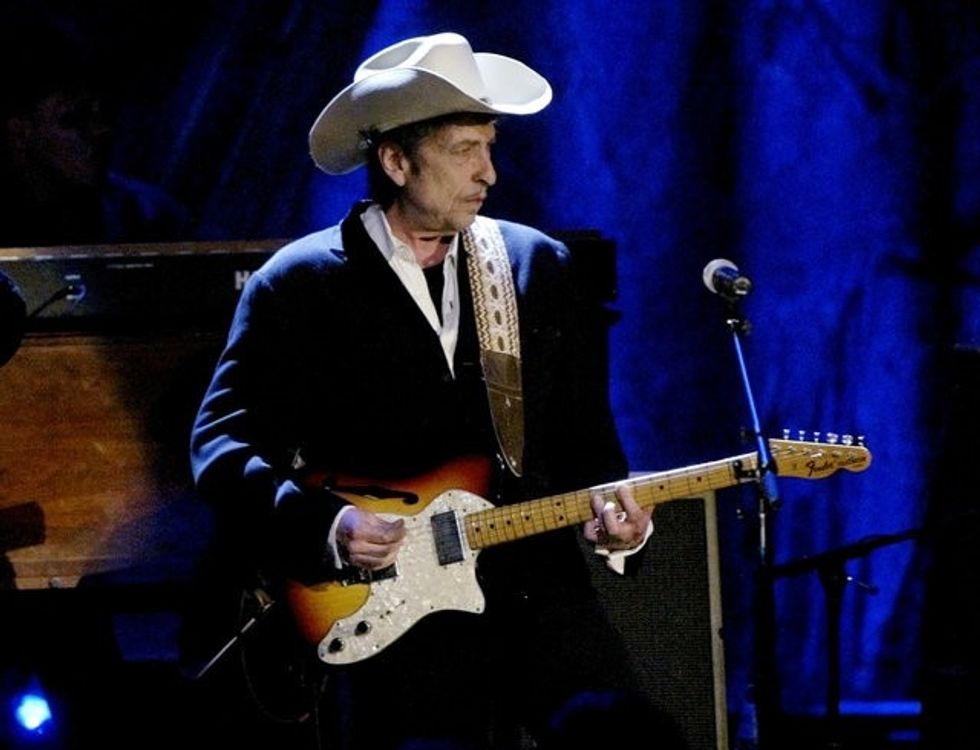 STOCKHOLM – Bob Dylan was awarded the Nobel Prize for Literature today "for having created new poetic expressions within the great American song tradition," the Swedish Academy. At age 75, the legendary singer-songwriter, who won fame during the protest movements of the Sixties, still performs. His extraordinary career has been chronicled in films, books, and dozens of record albums.
Over the course of his career, which spans more than 50 years, Dylan has 11 Grammy Awards, as well as an Academy Award and a Golden Globe Award. He has been inducted into the Rock and Roll Hall of Fame and received the Presidential Medal of Freedom from President Obama in May 2012.
IMAGE: Bob Dylan performs at the Wiltern Theatre in Los Angeles, May 5, 2004. REUTERS/Robert Galbraith/File Photo