WATCH: Woodward Explains Why January 6 Records 'Worse Than Nixon Tapes'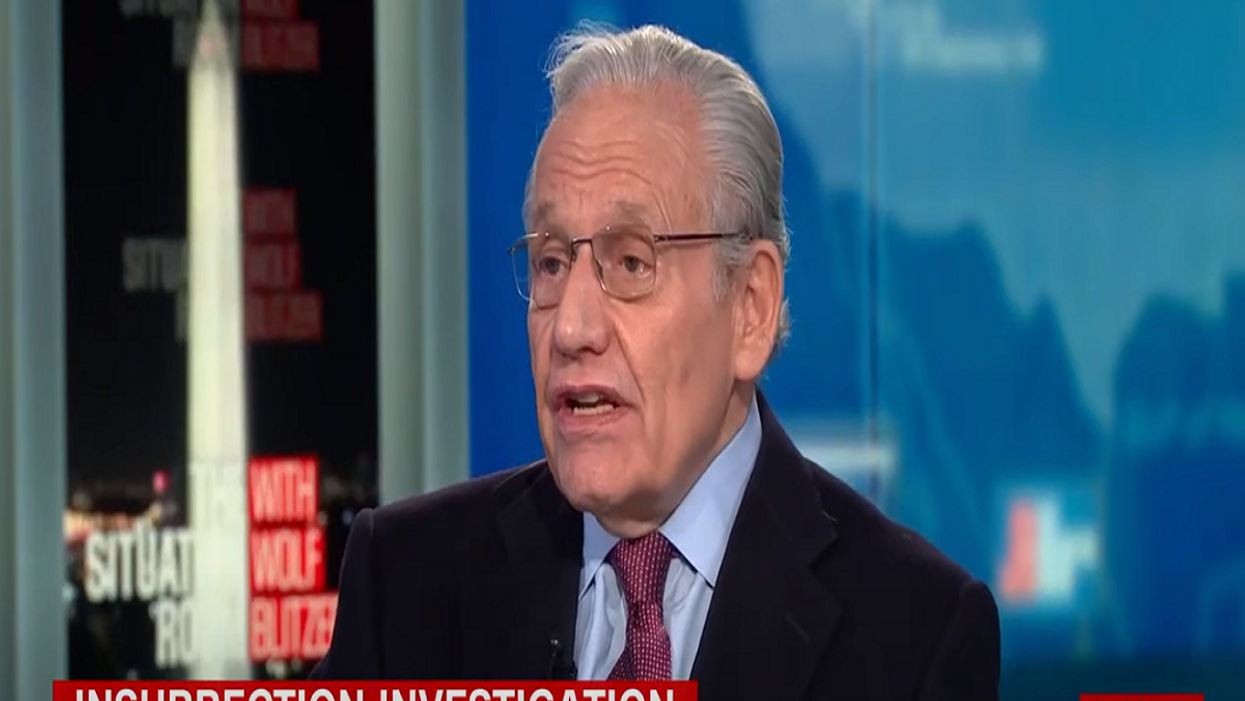 https://www.youtube.com/watch?v=MLgXKOcNdT8
Appearing on Wednesday's edition of CNN's Situation Room with Wolf Blitzer, legendary reporter and author Bob Woodward broke down all the insidious texts exchanged between Fox News Trumplicans and GOP allies in Congress and then White House Chief of Staff Mark Meadows.
Bob Woodward is the king of finding White House chicanery
"Let's talk about what is going on right now," said anchor Wolf Blitzer. "We are already learning a lot from the select committee investigating the insurrection, but based on your own experience, going back to the '70s, when you and Carl Bernstein were breaking stories on Watergate, do you think will we ever really know what happened?"
Referring to Haldeman's diaries ,Woodward would go on to say how it's the media's job to dive deeper into the Meadows texts. H.R. Haldeman was Nixon's White House Chief of Staff. Upon his death, he left behind a chronicle of the four years he was Chief of Staff for President Nixon.
"Well, let's hope so," said Woodward. "I think the burden is on the media. I brought up Haldeman's diaries, he was Nixon's chief of staff. Now, the diaries were secret for 20 years. They are a remarkable document, equivalent to the Nixon tapes, and it didn't come out in after he had served jail time, after he died, and so I'm not suggesting that Mark Meadows wrote 700-page diary, but maybe somebody did."
Watch the entire interview below:
Related Articles Around the Web