Unruly Lauren Boebert Booted From Denver Theatre Performance
@CynicalBrandon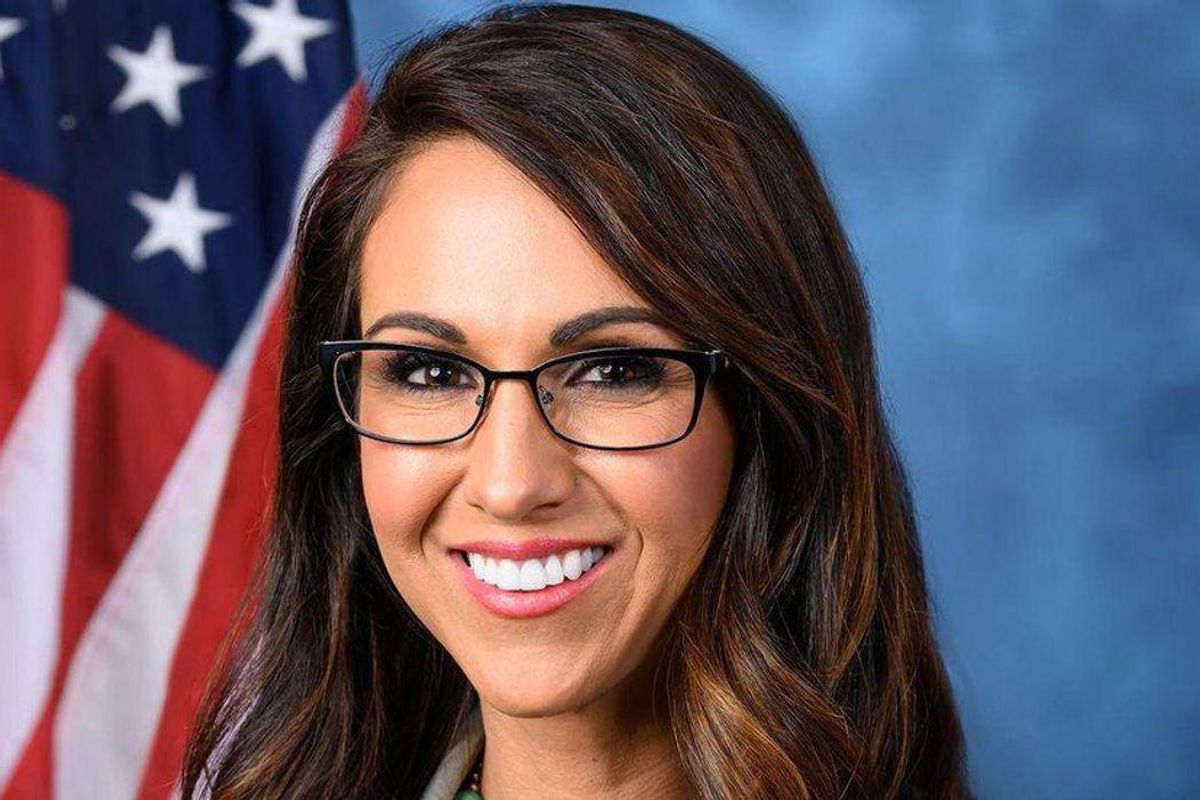 Rep. Lauren Boebert (R-CO) was kicked out of a theater last weekend, The Denver Post's John Aguilar reports.
Boebert was "escorted out of a Sunday night performance" of Beetlejuice after she was caught "vaping, singing, recording, and 'causing a disturbance,'" Aguilar writes.
"In an incident report shared with The Denver Post on Tuesday afternoon, officials with Denver Arts & Venues wrote that two patrons were asked to leave the city-owned Buell Theatre during the performance of the touring Broadway show," Aguilar reveals. "They previously were issued a warning during the intermission regarding behavior that prompted three complaints from other theatergoers, the report says."
Aguilar continues, "The report does not name Boebert as one of the patrons or identify the other person. But her campaign office — while disputing the behavior alleged — confirmed that she was escorted from the Buell on Sunday night during the Beetlejuice show. The incident report states that after receiving the intermission warning, about five minutes into the second act security officials received 'another complaint about the patrons being loud and at the time (they) were recording.' Taking pictures or recording is not permitted at shows."
One usher recalled to the Post, per Aguilar, "They told me they would not leave. I told them that they need to leave the theater and if they do not, they will be trespassing. The patrons said they would not leave. I told them I would (be) going to get Denver Police. They said go get them."
Reprinted with permission from Alternet.