Boehner Slams White House 'Animosity' Toward Netanyahu
@AFP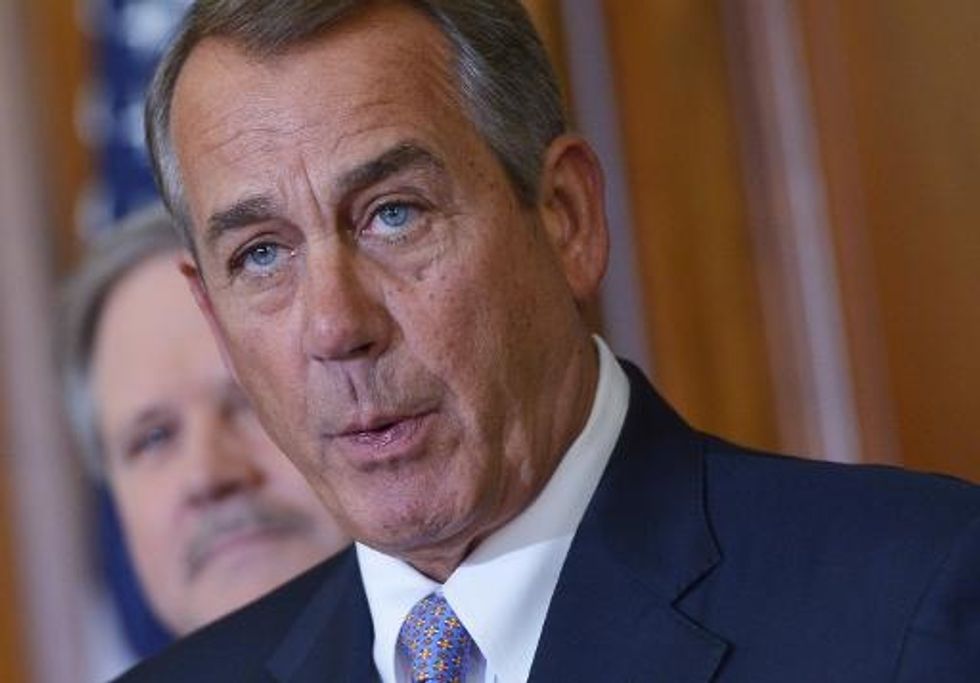 Washington (AFP) – House Speaker John Boehner on Sunday accused the White House of "animosity" towards Israeli Prime Minister Benjamin Netanyahu, whose planned speech before the U.S. Congress has stirred up a political furor in both countries.
Boehner defended his decision to invite Netanyahu to give an address on Iran's nuclear program before Congress next month, flouting diplomatic convention which says that such an invitation should have come from U.S. President Barack Obama.
Boehner said he felt it was important to do an end-run around White House "interference," amid a raging debate over whether to soften sanctions on Tehran.
"I wanted to make sure that there was no interference," he said about his decision to issue the invitation to the Israeli leader.
"There's no secret here in Washington about the animosity that this White House has for Prime Minister Netanyahu," Boehner told the Fox News Sunday television program, adding, "frankly, I didn't want them getting in the way."
"It's an important message that the American people need to hear," Boehner, the top House Republican, added.
"I'm glad that he's coming and I'm looking forward to what he has to say."
Obama, a Democrat, has refused to meet Netanyahu during his Washington trip next month, saying diplomatic protocol forbids him from doing so, since the Israeli leader is running for re-election on March 17.
The two leaders have had a famously frosty relationship, which has grown even more tense as a result of the disagreement over Netanyahu's upcoming speech.
Britain, China, France, Russia, the United States and Germany — known as the P5+1 — have been seeking a comprehensive accord with Iran that would prevent Tehran from developing a nuclear bomb in return for an easing of economic sanctions.
Netanyahu has vowed — despite the presidential snub and pushback from Congressional Democrats — to deliver his speech to Congress as negotiators work toward the political outline of a deal by March 31.
The cut-off point for the technical details of a comprehensive accord by June 30.
AFP Photo/Mandel Ngan