The Revolving Door Spins: Boehner Spokesman Joins Top Health Insurance Lobbying Group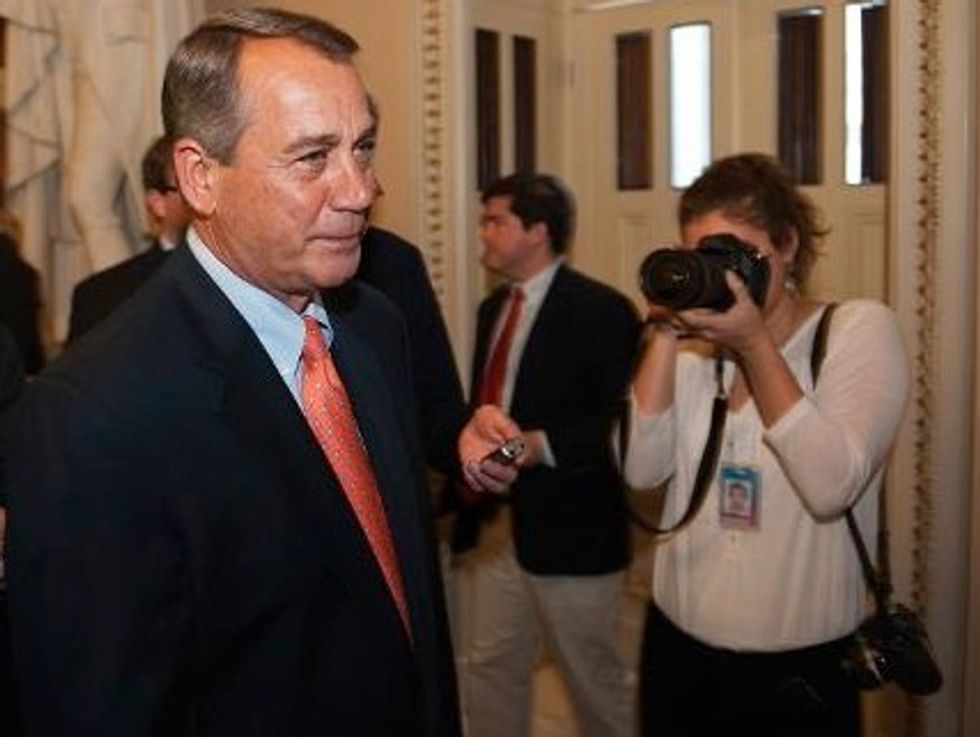 In an ironic twist, House Speaker John Boehner's press secretary Brendan Buck announced Monday that he is leaving his current position to join America's Health Insurance Plans (AHIP) – the insurance industry's top lobbying group.
Buck's new position as spokesman for AHIP – which represents thousands of different health care providers – differs greatly from the onehe has held for nearly four years. Under Boehner, Buck was responsible for communicating the GOP's position on the Affordable Care Act, which often entailed delivering quick and firm responses that highlighted Republicans' opposition to the health care law. AHIP, however, will depend on Obamacare's efficient and effective implementation, which means Buck's new position will stand in stark contrast to his previous one.
Still, Buck — who has worked for other GOP lawmakers, including Rep. Paul Ryan (R-WI) during the 2012 campaign — seems excited to begin his new job, which will surely pay more than the $138,000 he was earning while working for Boehner.
"I'm thrilled to be joining the AHIP team, and couldn't be more excited for the challenge. This is an industry going through an unprecedented transition, and health plans need as strong a voice as ever as they to provide Americans affordable, quality private coverage," Buck said in a statement.
Buck's new boss, AHIP President Karen Ignani, is equally excited, saying: "Brendan's experience and skill set will allow him to hit the ground running on day one. He's an effective communicator who knows how to tackle complex policy issues and skillfully navigate an ever-changing health care and media environment. We are delighted to welcome him to our team."
Only his now-former boss is somber about Buck's new job. Speaking about the man who has served as one of his top aides, the Speaker said, "I've appreciated his advice, his energetic advocacy, and his wit every step of the way."
"Boehnerland will miss him," he added.
AFP Photo/Mandel Ngan