Bomb Attack Kills 11 In Ambush Of Egyptian Security Forces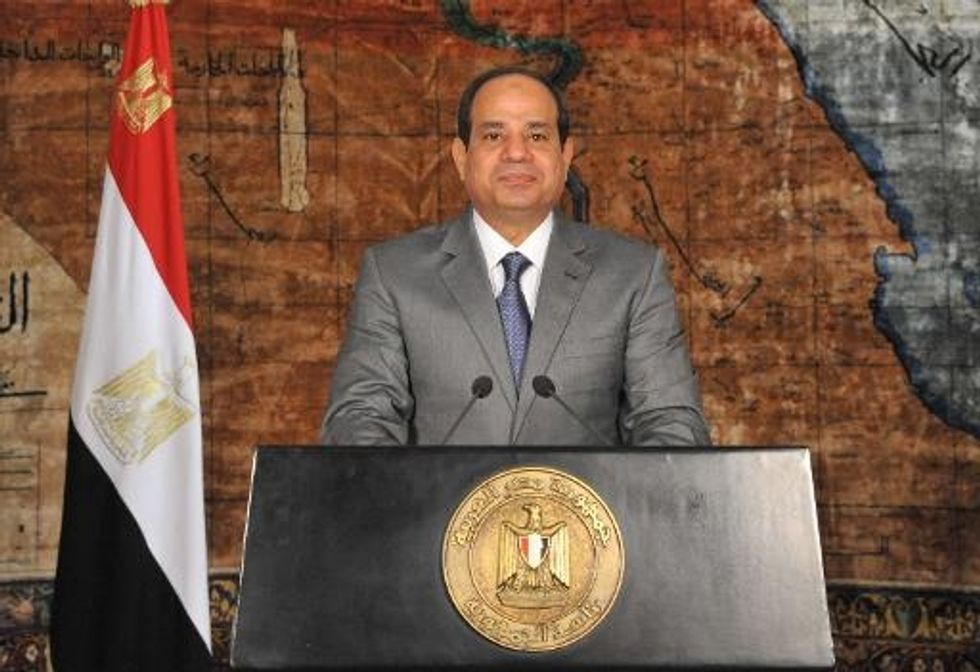 By Laura King, Los Angeles Times
Egypt's battle against Islamic militants in the Sinai Peninsula heated up Tuesday when a security convoy was ambushed, killing 11 members of the nation's security forces and wounding four more, the state news agency reported.
The attack came two days after Egyptian forces raided a village in the northern Sinai, with officials claiming afterward that six militants were killed and 10 others arrested.
Egypt has waged a more than yearlong campaign against Islamist groups that took root in the peninsula during the yearlong tenure of Islamist president Mohamed Morsi, who was ejected from office last summer in a coup led by Egypt's current president, Abdel Fattah Sisi.
In Tuesday's attack, near the border with the Gaza Strip, two members of the security forces were reported to have been killed in an initial bomb blast, with the remainder dying in a hail of gunfire that followed.
The Sinai conflict has remained at relatively low intensity with occasional spasms of more serious violence. Last month, at least half a dozen decapitated bodies were found in the northern Sinai, and a militant group based in the peninsula claimed that the beheaded men had been executed as spies.
Egypt's army has deployed helicopters and ground troops to attack militant strongholds, and the outgunned insurgents have fought back with roadside bombs and surprise attacks on isolated outposts or traveling convoys. Several hundred police officers and soldiers have been killed in the last year.
The fighting has harmed tourism in the peninsula, although most foreign visitors head to Red Sea resorts at Sinai's southern tip, which has been largely unaffected.
AFP Photo
Interested in world news? Sign up for our daily email newsletter!