Bombshell Tape: Trump Boasted He Kept 'Secret Information' He Didn't Declassify
@FAWFULFAN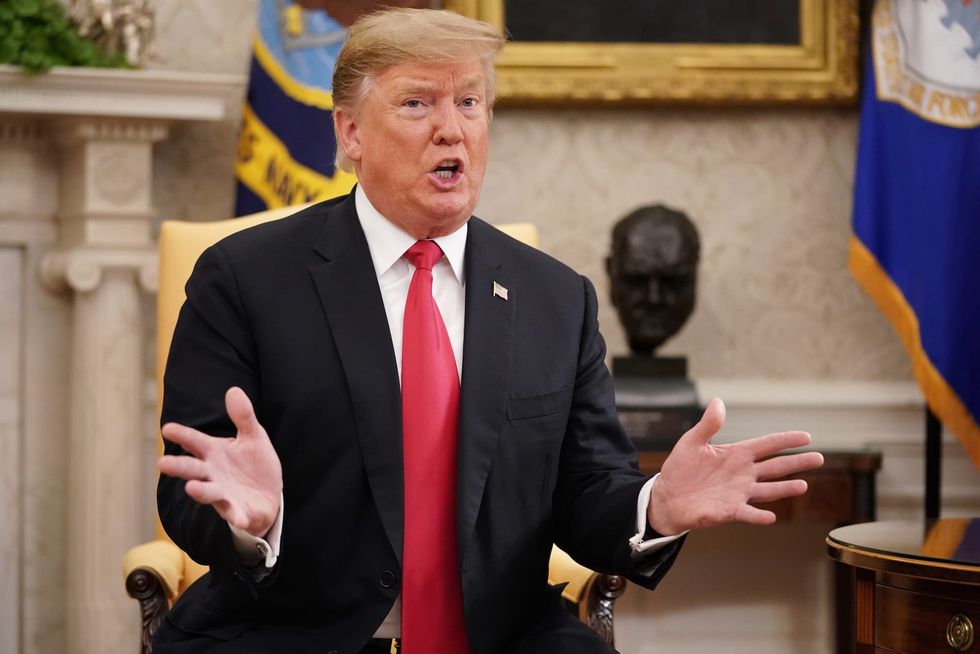 Chip Somodevilla/Getty Images
Former President Donald Trump admitted on previously unreleased audiotape that he did not declassify "secret information" in his possession, CNN reported on Friday. "'As president, I could have declassified, but now I can't,' Trump says, according to the transcript," reported Paula Reid and Jeremy Herb. "CNN obtained the transcript of a portion of the meeting where Trump is discussing a classified Pentagon document about attacking Iran. In the audio recording, which CNN previously reported was obtained by prosecutors, Trump says that he did not declassify the document he's referencing, according to the transcript."
"Trump was indicted Thursday on seven counts in special counsel Jack Smith's investigation into the mishandling of classified documents," said the report. "Details from the indictment have not been made public, so it unknown whether any of the seven counts refer to the recorded 2021 meeting. Still, the tape is significant because it shows that Trump had an understanding the records he had with him at Mar-a-Lago after he left the White House remained classified."
The admission on tape is in stark contrast to Trump's public claims that he had the ability to declassify anything, and that he had a right to take whatever documents he wanted back to his private residence.
"Secret. This is secret information. Look, look at this," Trump said in the transcript. "This was done by the military and given to me."
Trump is scheduled to appear for criminal proceedings in Miami next week to face seven felony charges.
Reprinted with permission from Alternet