Boom In Shipments Of Turtles Overseas Could Lead To Protective Measures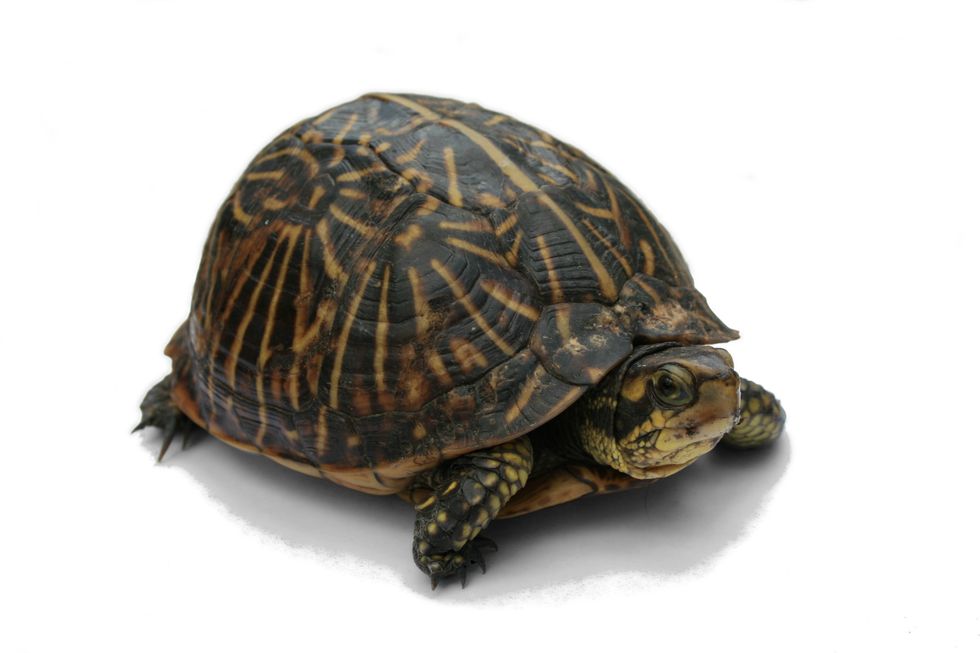 By Chris Adams, McClatchy Washington Bureau
WASHINGTON — The U.S. government is proposing a new level of protection for certain freshwater turtles, concerned that a massive increase in overseas demand for the reptiles could hurt their long-term prospects.
The proposal from the U.S. Fish and Wildlife Service involves four species: the Florida softshell, the smooth softshell, the spiny softshell and the common snapping turtle.
While none of the four species is at risk of extinction, federal officials and biologists say that a booming international trade in turtles had prompted concerns about the animals' long-term survival. And existing laws, which vary from state to state, have not been completely successful in preventing the unauthorized collection and trade of the turtles, officials said.
"These turtles are suffering declines in large part because they are being collected in the wild and shipped overseas for food or pets or medicine," said Collette Adkins Giese, an attorney for the Center for Biological Diversity, a nonprofit conservation group that petitioned federal officials for the protective status. "Turtles are slow to mature, and their populations depend on having large adults. That's what the turtle trappers are catching."
According to Adkins Giese, turtle shells are used in traditional Chinese medicine, which ascribes great power to the turtle to purify the blood, cure diseases and bestow longevity or virility.
In its official proposal to list the turtles, the Fish and Wildlife Service documented a massive increase in softshell turtle exports over the past few years.
Among the Florida softshell, exports of live turtles were up 71 percent from 2009 to 2011, the most recent year included; a total of 367,629 live Florida softshell turtles were exported that year.
Common snapping turtles saw exports jump 24 percent — to 811,717 — over the same period. Exports of spiny softshell turtles, as well as snapping turtle meat, were also up.
Those numbers come from U.S. export records and are likely low, given that the Florida and other softshell turtles aren't now listed, and so exporters aren't legally required to declare turtle shipments by species. It's also unclear how much of the trade is of turtles caught in the wild or of those raised on turtle farms, as many in Florida are.
"We don't know how much is farm stock versus wild," said Clifton Horton, a biologist with the Fish and Wildlife Service. "This listing may help us get this information as well."
And there's no question smugglers are doing whatever it takes to get the turtles outside the United States. Federal officials have been involved in cases in recent months where traders attempted to spirit out protected turtles — including a man in Detroit in August who federal officials said was caught with 51 turtles stuffed inside his pants as he entered Canada. Those weren't Florida or other softshell turtles.
The Florida softshell turtle is found in all parts of the state, as well as in South Carolina, Georgia and southern Alabama. The harvest of them in Florida primarily comes from the southern part of the state and goes on year-round.
According to the Florida Fish and Wildlife Conservation Commission, the capture of live freshwater turtles is tightly controlled, with a limit of one turtle per person per day from the wild for noncommercial use. According to the state, freshwater turtles can only be "taken by hand, dip net, minnow seine or baited hook," and taking turtles with bucket traps or snares — or shooting them — is not allowed.
The action by the U.S. Fish and Wildlife Service involves listing the turtles in a special appendix to an international treaty aimed at protecting species from the negative effects of over-harvest for international trade. The listing includes animals that officials say are in need of international trade controls; U.S. officials want to list the four turtles to better monitor existing trade and ensure that it is legal.
Once an animal is listed, any international trade — live species, parts, products — will require a special permit signifying the animal was caught properly, according to state laws, and that it is being shipped humanely. Shipments of a listed animal will receive greater scrutiny than ones of a non-listed animal.
The permit process also will give federal officials insight into how many wild turtles are actually leaving the United States — information that could help officials manage the species' long-term survival. The proposal is open to public comments before it is finalized.
Photo via WikiCommons
Want more political news? Sign up for our daily email newsletter!