Border Fiasco: Troops Will Miss Thanksgiving To Shovel Manure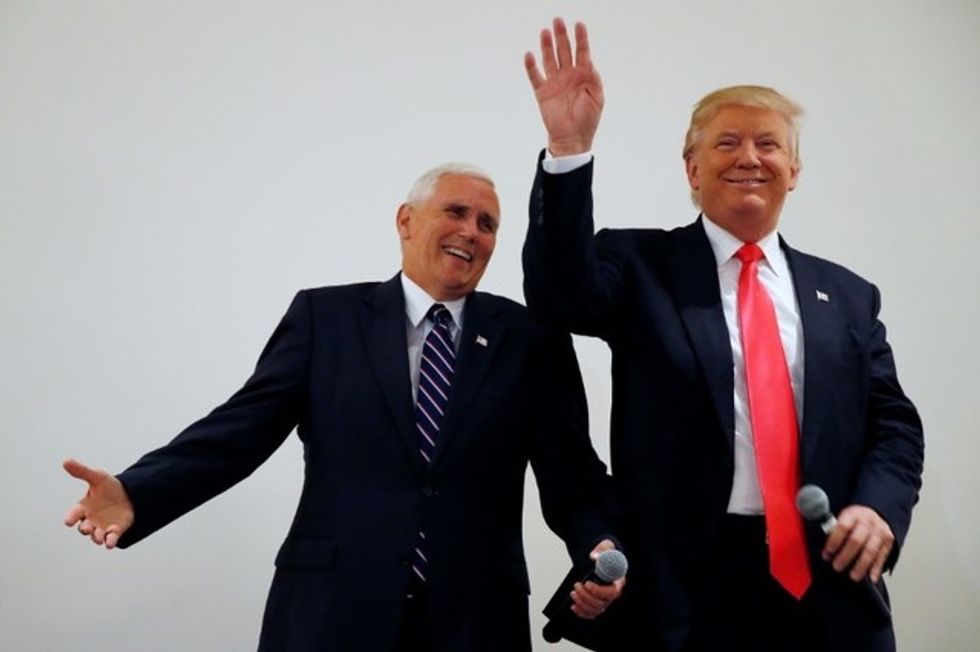 Reprinted with permission from Shareblue.
Trump's desire to separate families continues, this time forcing members of the military to miss Thanksgiving with their families in order to shovel horse manure miles away from the U.S.-Mexico border.
Before the 2018 midterm election, Trump repeatedly attacked a group of refugees slowly making their way through Mexico, many of whom aim to seek asylum in the U.S. when they eventually arrive at the border.
Trump did everything he could to give the impression that this group was a threat, seemingly lacking faith in America's ability to deal with impoverished refugees in a compassionate and strong manner. He even decided to spend hundreds of millions of taxpayer dollars to send thousands of troops to the border.
Those troops, sent away from their families, are now shoveling horse manure and performing menial tasks, far away from the actual border.
"In reality, the hundreds of troops deployed in southern Arizona are keeping up the rear, so to speak; in one assignment, soldiers are actually feeding and shoveling out manure from the stalls of the Border Patrol's horses," reports Politico.
The Trump administration is "on track" to send thousands of soldiers to the border, and keep them there through Dec. 15, according to the Hill.
Sen. Brian Schatz (D-HI) lamented that these members of the military will now miss Thanksgiving dinner with their families, thanks to Trump.
"Deploying troops to our own border for no national security reason is one of the biggest scandals of this Presidency," Schatz said. "These dedicated, skilled, highly trained men and women will likely miss Thanksgiving w family, are near American cities but eating MREs. Let them go home."
Schatz is not alone in his outrage.
"This is a stunt, and we know it is a stunt because no one is talking about it, post election," said Will Fischer, director of government relations for Vote Vets, said in a statement. "Unfortunately, for our troops, they have to pay the price because the administration wanted to gin up election fears."
Fischer continued, "Senator Schatz is right. It is a disgrace, and we ought to stop blowing millions of dollars, and keeping these troops away from their families for no good reason."
Trump is no stranger to keeping families separated for political reasons. Over the summer, he ripped thousands of immigrant children away from their families in a cruel ploy to deter immigration and gin up his base. The Trump administration was willing to use the pain and suffering of thousands of families as a political bargaining chip to build a wall… a wall Trump once claimed Mexico would pay for.
It seems Trump doesn't care who he hurts in his quest for personal political gain, whether it's innocent children or troops forced to spend Thanksgiving without the comforts of home, friends and family.
Published with permission of The American Independent.