Border Patrol Ordered To Stop Shooting At Vehicles, Rock Throwers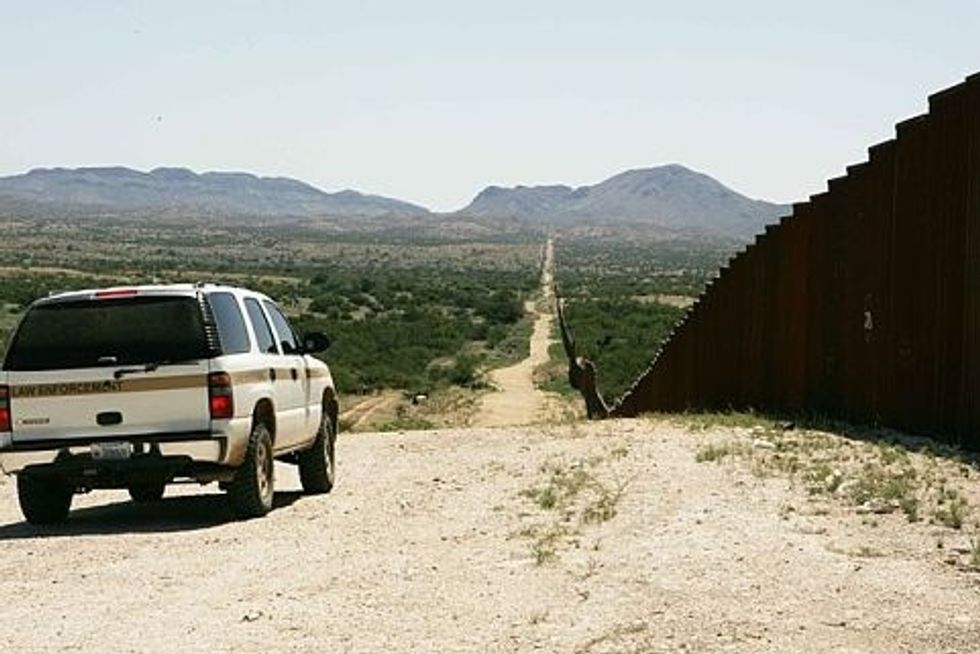 By Brian Bennett, Tribune Washington Bureau
WASHINGTON — The head of the U.S. Border Patrol announced new rules Friday to limit agents from shooting at moving vehicles or people throwing rocks or other objects at agents, reversing a controversial policy that has led to at least 19 deaths.
Border Patrol Chief Michael J. Fisher ordered customs and border agents not to step directly in front of a moving vehicle, or use their body to block it, in order to open fire on the driver. He also barred shooting at vehicles whose occupants are fleeing from agents.
Fisher also ordered agents to seek cover or move away from rock throwers if possible, and not to shoot at them unless the rock or other object "poses an imminent danger of death or serious injury."
The Los Angeles Times/Tribune Washington Bureau reported last week that U.S. Customs and Border Protection had commissioned a group of law enforcement experts to conduct an independent review of 67 shooting incidents along the nation's borders between 2010 and 2012, but then rejected the group's recommendations to impose stricter limits on shooting at vehicles and rock throwers.
Fisher's directive Friday, contained in a four-page memorandum titled "Use of Safe Tactics and Techniques," effectively reverses that decision and sets new standards on use of force for one of the nation's largest law enforcement agencies. The U.S. Border Patrol employs more than 21,000 sworn federal agents.
Secretary of Homeland Security Jeh Johnson, who took office in December, ordered the Border Patrol to reconsider the policy last week when the Times reported that the nonprofit Police Executive Research Forum had concluded that some agents had intentionally put themselves in front of fleeing vehicles, apparently to justify opening fire, and had fired in frustration at people throwing rocks from across the Mexican border.
In a statement Friday, Johnson said the new guidelines will "lessen the likelihood of deadly force situations as we meet our dual goals of ensuring the safety and security of our dedicated agents as well as the public that they serve."
Rep. Zoe Lofgren (D-CA) the top Democrat on the House Judiciary subcommittee on immigration policy and border security, said she welcomed the changes as a "big step forward" to reduce the number of unnecessary shootings by agents.
In a telephone interview from San Jose, Calif., she called on Customs and Border Protection to be more forthcoming when shootings occur on the border.
"When there are incidents in terms of injury or even death, there needs to be transparent investigations and there needs to be a public resolution of what they found," Lofgren said.
Photo via Wikimedia Commons