Boston Marathon Defense Expected To Call Just Three Witnesses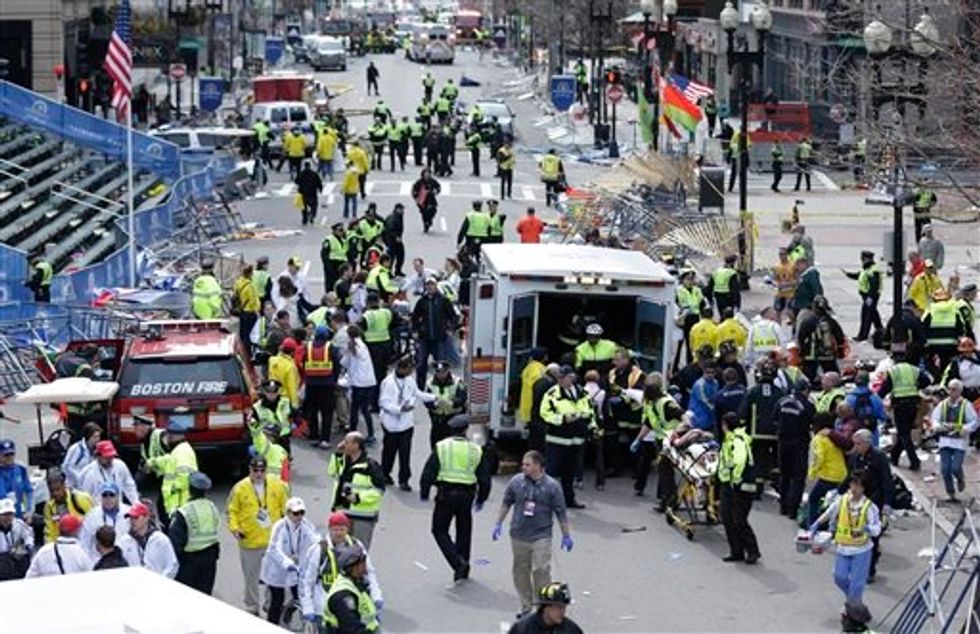 By Richard A. Serrano, Los Angeles Times (TNS)
BOSTON — Defense lawyers in the Boston Marathon bombing trial are expected to close their case Tuesday with just one more witness and send Dzhokhar Tsarnaev's fate to the jury on whether he is guilty in the mass explosions that killed three people two years ago.
The new witness will be their third, after government prosecutors called 92 witnesses over four weeks to prove Tsarnaev ignited one of the two pressure cooker bombs at the finish line of the race, injuring more than 260 other people.
On Monday, the government rested its case, and defense lawyers called just two witnesses to the stand Monday afternoon. Gerald R. Grant Jr., a forensics investigator, said cellphone records show Tsarnaev was not with his older brother, Tamerlan, when Tamerlan purchased BBs for bomb components and two large backpacks to hide the bombs.
They also called an FBI photographer. She identified several pictures taken moments before the blasts, as defense lawyers sought to show their client did not purposely target the Richard family. Martin Richard, 8, was killed, and his sister, 6-year-old Jane, lost a leg.
The defense also late Monday night filed a motion asking the judge to dismiss the 30-count indictment against Tsarnaev, which includes 17 capital murder charges. They allege the government over-charged their client and did not prove other allegations against the 21-year-old former college student.
They also contended that Tsarnaev should not be held responsible for a police officer who was wounded in a shootout with the Tsarnaev brothers several days after the bombings. They said witness testimony and other evidence indicates the officer could have been shot by cross-fire from other police officer.
(c)2015 Los Angeles Times, Distributed by Tribune Content Agency, LLC
Photo: Medical workers aid injured people at the finish line of the 2013 Boston Marathon following an explosion in Boston, Monday, April 15, 2013. (AP Photo/Charles Krupa)