Schumer, McConnell Reach Pact On Shutdown And DACA Vote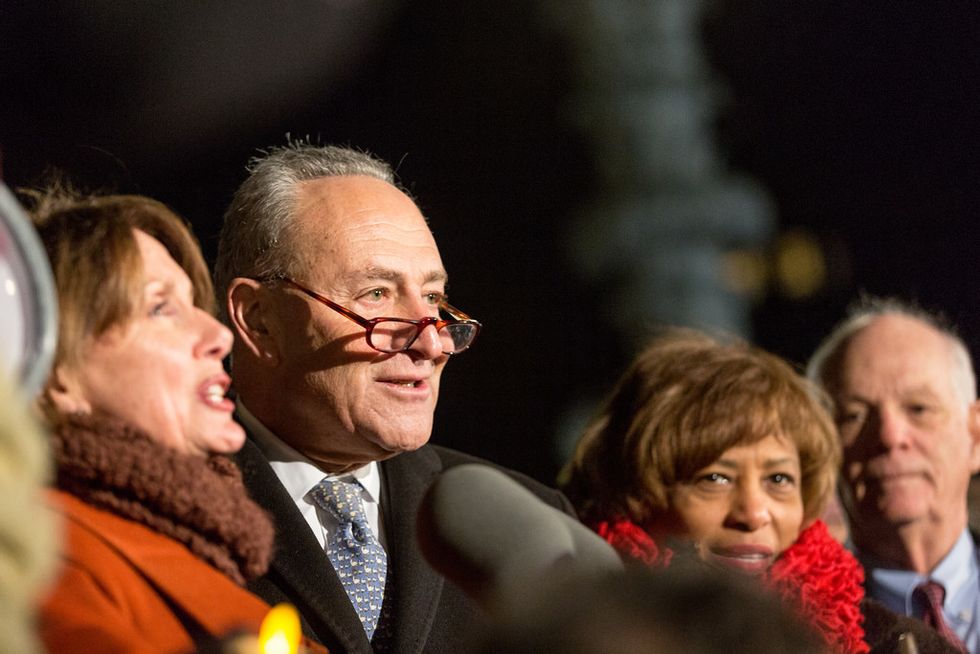 Negotiating a path Senator Chuck Schumer calls "neutral and fair to all sides," Democrats and Republicans on Capitol Hill reached a deal to re-open the government on Monday.
Senate Majority Leader Mitch McConnell and other GOP senators promised Democrats that the chamber would take up an immigration bill to protect 800,000 Dreamers from deportation. Schumer and other pro-immigration Dems are taking a leap of faith that McConnell will keep his word.
"After several discussions, offers and counteroffers, the Republican leader and I have come to an arrangement. We will vote today to reopen the government to continue negotiating a global agreement," Schumer told colleagues on the Senate floor.
The vote to re-open the Federal government passed on Monday afternoon by an 81-18 margin.
The New York senator also said bi-partisan negotiations were amiable and productive over the weekend due to the conspicuous absence of President Trump, who Schumer slammed on Friday for not "taking yes for an answer."
The GOP has pledged that DACA bills will be drafted in both houses of Congress with an open-amendment process, a measure that moderates and civil libertarians in both parties pushed for over the weekend.