Judge To Weigh Citizen's 'Bridgegate' Complaint Against Chris Christie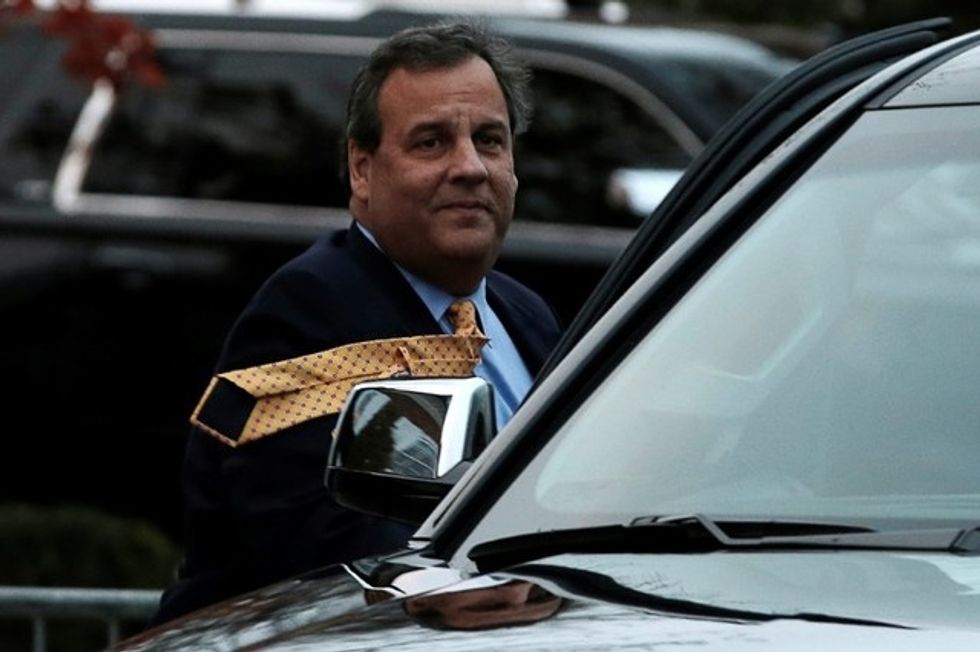 (Reuters) – A New Jersey judge is set to hear arguments on Wednesday over whether to dismiss a citizen's criminal complaint against Governor Chris Christie for his alleged role in the "Bridgegate" lane-closure scandal.
A lawyer for Christie has asked Judge Bonnie Mizdol to throw out the complaint filed by Bill Brennan, a retired firefighter and activist who recently announced a long-shot bid to succeed Christie in this fall's election. The governor is not expected to attend the hearing in Hackensack, New Jersey.
Prosecutors have also said they do not believe the case should proceed at this time.
Brennan has accused Christie of knowing about a scheme to shut down access lanes at the George Washington Bridge in 2013 to punish a local mayor for failing to endorse his reelection campaign.
Two former Christie associates were convicted in November of federal charges for orchestrating the plot. Christie has denied any knowledge of or involvement in the plan, but U.S. prosecutors presented evidence at trial suggesting he was at least aware of the lane closures at the time they occurred.
Brennan filed the complaint in municipal court in Fort Lee, where the lane closures occurred. In October, a different New Jersey judge, Roy McGeady, referred the complaint to prosecutors to determine whether enough evidence exists to support criminal charges against Christie.
Christie's lawyer, Craig Carpenito, said in a court filing that the matter should never have gotten that far, calling it "a political stunt from a now-declared candidate for governor."
The Bergen County prosecutor's office has also taken the position that the case cannot continue, saying in court papers that McGeady violated Christie's rights by not allowing Carpenito to take part in a hearing on the matter.
Brennan has said he will refile his complaint if Mizdol, the top judge in Bergen County, decides to toss it.
Despite Christie's denials, the scandal dogged his failed bid for the Republican presidential nomination. He was once seen as a possible cabinet appointee for U.S. President-elect Donald Trump until the conviction of his former allies prompted a fresh round of negative attention.
(Reporting by Joseph Ax; Editing by Lisa Von Ahn)
IMAGE: New Jersey Governor Chris Christie departs after meeting with U.S. President-elect Donald Trump at Trump National Golf Club in Bedminster, New Jersey, U.S., November 20, 2016. REUTERS/Mike Segar