'Bridgegate' Witness Says Governor Christie Backed Lane Closures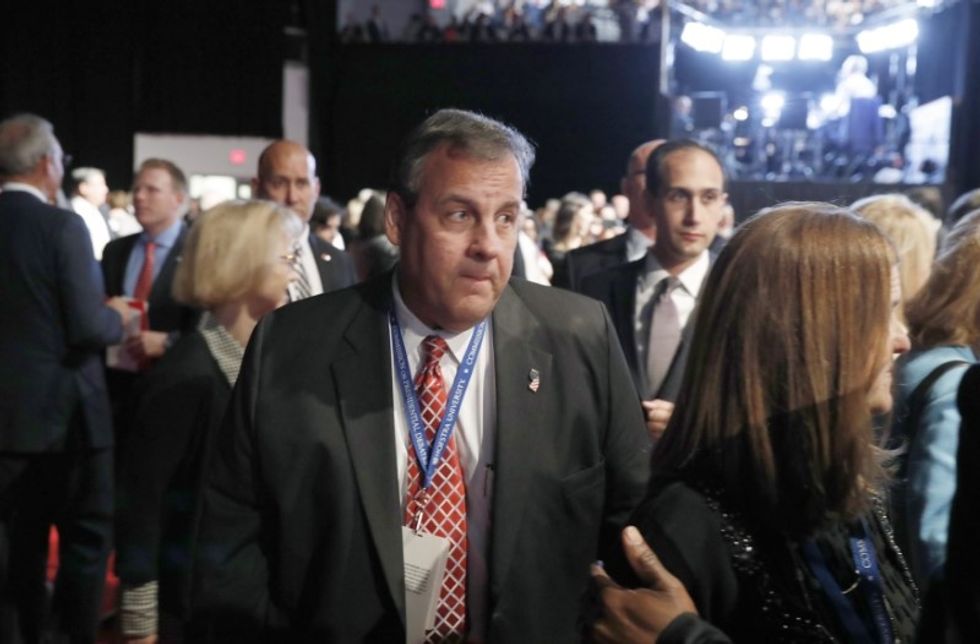 NEWARK, N.J. (Reuters) – New Jersey Governor Chris Christie was aware of and supported a plan to close lanes at the George Washington Bridge in 2013 in an act of political payback, a key prosecution witness testified Tuesday at the criminal trial of two former Christie associates.
David Wildstein, a former executive at the Port Authority of New York and New Jersey, told jurors in Newark federal court that he and Bill Baroni, another Port Authority executive, discussed the lane closure with Christie before a memorial service marking the 12th anniversary of the Sept. 11, 2001, attacks at the World Trade Center.
The testimony marked the first time federal prosecutors have presented specific evidence to back their contention that the Republican governor knew about the scandal that New York's tabloids christened "Bridgegate" as it unfolded, despite his repeated denials.
Baroni and Christie's former deputy chief of staff, Bridget Kelly, are charged with fraud and other crimes for allegedly orchestrating the September 2013 closure of access lanes at the bridge in Fort Lee, New Jersey, to punish the town's Democratic mayor for refusing to endorse Christie's re-election bid.
"Mr. Baroni said, 'Governor, I have to tell you, there's a tremendous amount of traffic in Fort Lee this morning,'" Wildstein testified, adding that Baroni was using a sarcastic tone.
Baroni also said the mayor, Mark Sokolich, was "very frustrated" that his increasingly desperate calls to the Port Authority were being ignored.
"Governor Christie responded by saying, 'I would imagine that he wouldn't be getting his phone calls returned,'" Wildstein said. Prosecutors showed jurors a series of photographs depicting the three men laughing at the site that morning.
Christie has not been charged with wrongdoing. Wildstein pleaded guilty to two counts of conspiracy and agreed to cooperate with prosecutors.
Spokesmen for the governor did not immediately respond to a request for comment on Tuesday.
The scandal helped torpedo Christie's White House run, undercutting his bipartisan image.
Since taking the witness stand Friday, Wildstein has described coordinated efforts by Christie's office to use the Port Authority's power to punish local officials who failed to get behind his re-election campaign.
Mayor Steven Fulop of Jersey City had high-level meetings with officials from the Port Authority and other state agencies canceled after he declined to endorse, Wildstein testified.
Wildstein said Christie's campaign manager, Bill Stepien, told him the governor personally ordered Port Authority officials to disregard messages from Fulop.
(Editing by Scott Malone and Alan Crosby)
Photo: New Jersey Governor Chris Christie enters the debate hall before the first U.S. presidential debate between Republican U.S. presidential nominee Donald Trump Democratic U.S. presidential nominee Hillary Clinton at Hofstra University in Hempstead, New York, U.S., September 26, 2016. REUTERS/Lucas Jackson