British Government Launches Investigation Of Muslim Brotherhood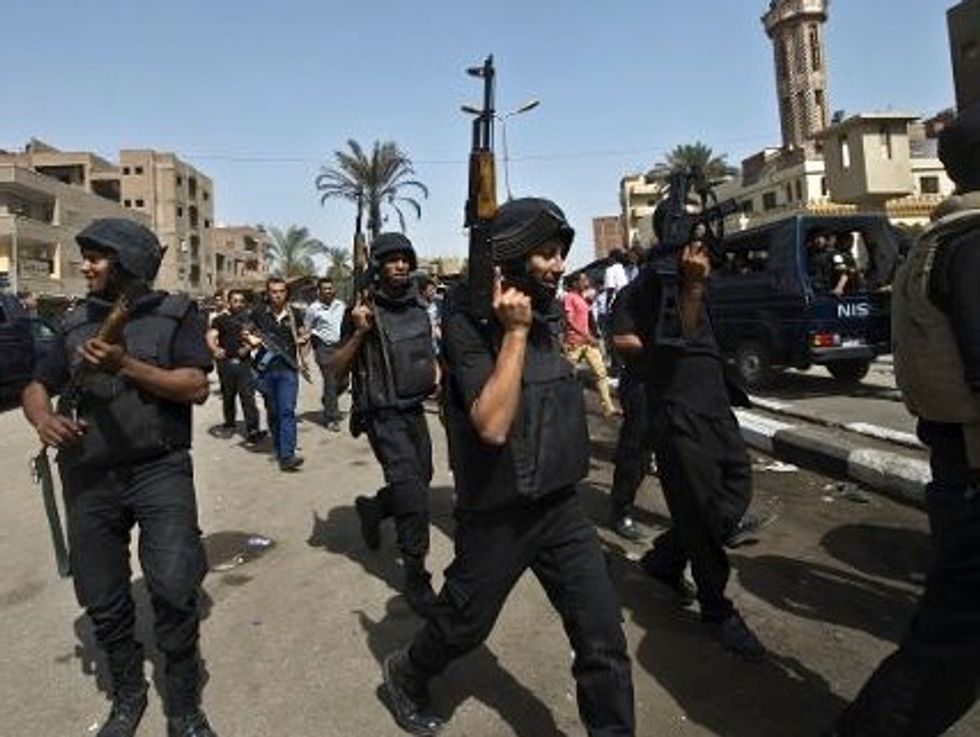 By Henry Chu, Los Angeles Times
LONDON — The British government has launched a review of the Muslim Brotherhood amid reports that members of the Islamist group fled to the country after Egypt's crackdown in order to plot strategy and possibly plan terrorist attacks, officials said Tuesday.
Prime Minister David Cameron has ordered Britain's intelligence agencies, its embassies in the Middle East and outside experts to help the government better understand the group's aims and activities and how those might affect British interests.
"The Muslim Brotherhood has risen in prominence in recent years, but our understanding of the organization — its philosophy and values — has not kept pace with this," a statement from Cameron's office said. "Given the concerns now being expressed about the group and its alleged links to violent extremism, it's absolutely right and prudent that we get a better handle of what the Brotherhood stands for."
The investigation, led by British Ambassador to Saudi Arabia John Jenkins, is to issue its findings this summer.
It marks a departure from the more lenient view that British officials had taken of the Muslim Brotherhood as a political organization with Islamist goals rather than as a violent extremist group, which authorities in Egypt and Saudi Arabia insist it is.
Last July, the Egyptian military removed that country's democratically elected president, Mohammed Morsi, a member of the Muslim Brotherhood, and began a harsh crackdown on the organization.
Morsi and other senior figures from the group are on trial. Other members have gone underground.
The Times of London, which first reported Cameron's decision to launch an inquiry, said authorities want to know how many of the group's members may now be based in Britain after fleeing Egypt. The newspaper said some of the organization's leaders met in London late last year to come up with their next move after Morsi's overthrow, and have established a base in a northern district of the British capital.
British intelligence agents are also trying to establish whether the Muslim Brotherhood was behind a terrorist attack in Egypt's Sinai Peninsula that killed three tourists in February, the Times said.
Whether the British government's review of the Muslim Brotherhood is a pretext or prelude for banning the organization remains to be seen. A spokesman for Cameron, speaking on customary condition of anonymity, said a mechanism has already been in place for more than a decade that enables the government to outlaw groups that it believes promote terrorism.
"We are not going to pre-judge the review's findings," the spokesman said.
AFP/Khaled Desouki