Budget Cuts May Push Scientists Overseas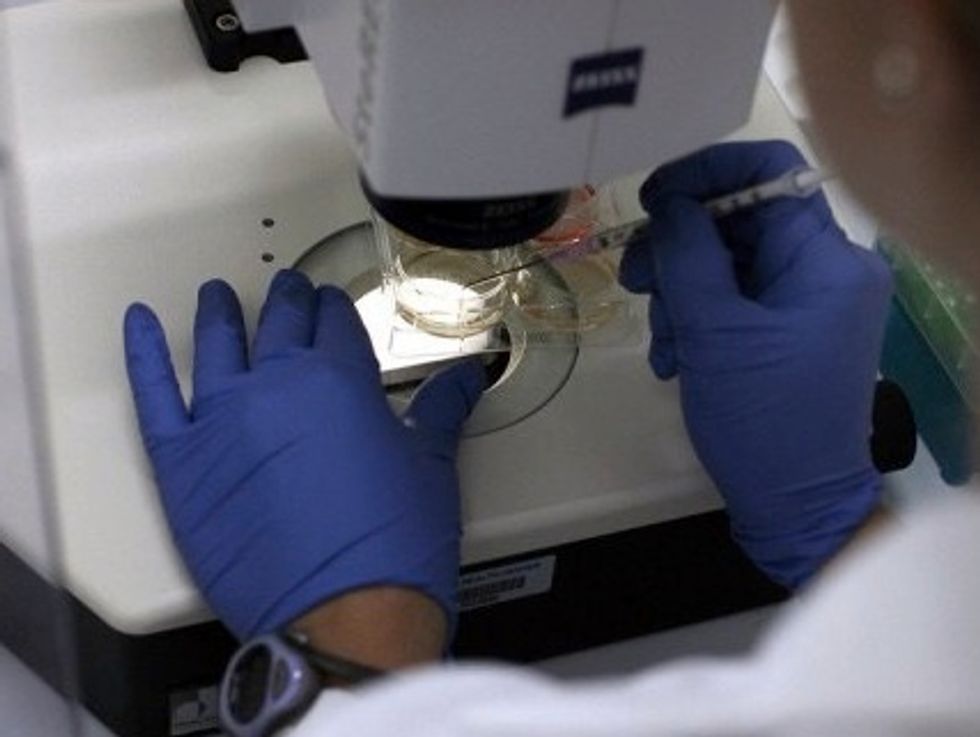 Scientists have had enough of the budget cuts that defund their research. To bypass the politics, increasing numbers of scientists are considering a move overseas to continue their work.
Eighty percent of scientists say they spend more time writing grants now than three years ago, while 67 percent have seen their federal funding cut, according to a recent study by the American Society for Biochemistry and Molecular Biology (ASBMB). Only 2 percent of those polled say their employers make up for the lost grant money. As a result, nearly one fifth of scientists are thinking about moving their work overseas, to a country unaffected by the politics of sequestration and steep budget cuts.
The survey, which polled scientists from every state, showed the bleak job market U.S. research scientists face — 55 percent say they have a collegue who has been laid off, and 68 percent say they don't have the funds to expand their research.
Prior to the sequester, around $30 billion a year went from Washington to various universities for research development. But the sequester, which requires a 5 percent cut of non-military spending, may slash the money appropriated to research by as much as $1 billion. As a result, doctoral programs in science are accepting fewer students, and federal agencies like The National Science Foundation are giving fewer grants.
Furthermore, the lack of federal funding has far-reaching real world implications, according to the scientists who have had their grants cut.
The study includes testimony from scientists who have had their federal grants gutted. The cuts block research that, if completed, could lead to significant economic stimulus, according to a faculty biologist from Nebraska. "We have preliminary data that is truly transformative with the potential to lead to [millions to billions of dollars] in economic stimulus in the sustainable energy field," the statement reads. "But our research doesn't fit into [Advanced Research Projects Agency-Energy] or other proposals because we have succeeded in a completely new area that my lab has created."
According to Dr. Francis Collins, director of the National Institutes of Health, the research funding cuts go far beyond economic stimulus. The cuts could cost lives, Dr. Collins told The Huffington Post. He pointed to a program that, in the next five years, could develop an influenza vaccine. NIH worked to guard the program from sequester cuts, but the research will nevertheless be slower because of the sequestration.
"If you want to convert this into real meaningful numbers, that means people are going to die of influenza five years from now because we don't yet have the universal vaccine," Dr. Collins said. "And God help us if we get a worldwide pandemic that emerges in the next five years, which takes a long time to prepare a vaccine for. If we had the universal vaccine, it would work for that too."
AFP Photo/Spencer Platt