California Congressman Is 17th GOP Member To Retire Before 2020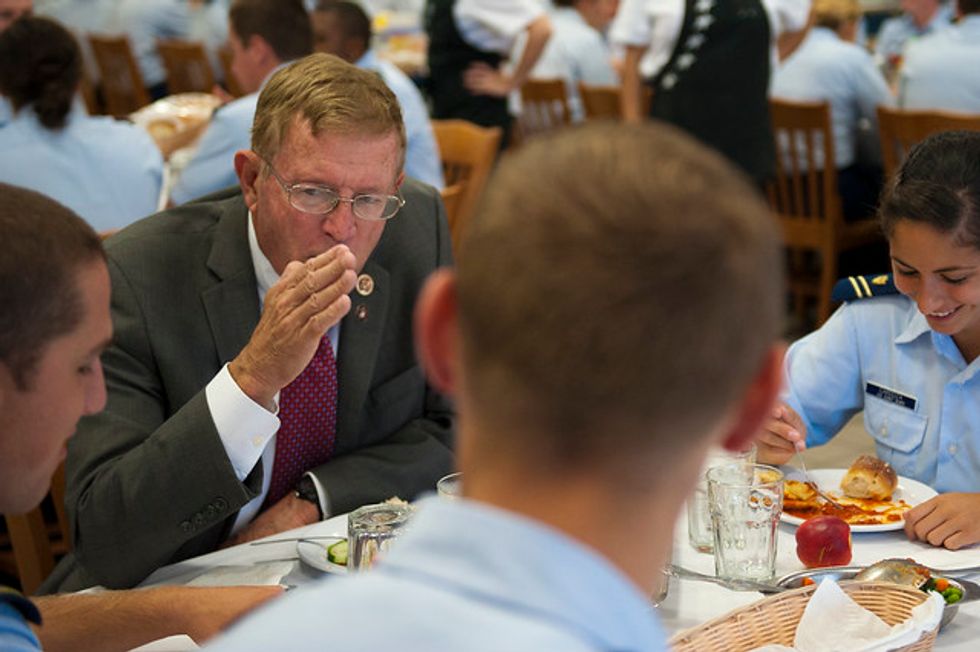 Rep. Paul Cook (R-CA) announced he will retire from the House of Representatives to run for a seat on the San Bernardino County Board of Supervisors, the L.A. Times reported Tuesday.
Cook joins a long line of Republican House members running for the exit, becoming the 17th to announce he is leaving since the beginning of 2019.
Cook was first elected to Congress in 2012 and will retire after serving four terms. This is the first term Cook and many other Republicans have served in the minority, and judging by the number of retirements, many are not happy at the prospect of remaining in the minority.
Cook is one of the few remaining Republicans in Congress from the state of California. Before the 2018 election, there were 14 Republicans in the state's 53-seat delegation. However, the "blue wave" midterm wiped out seven of them, leaving just seven remaining.
Cook won reelection in 2018 by 20 points, defeating fellow Republican Tim Donnelly (in California, the top two candidates from the primary move on to the general election regardless of party). Trump won the district in 2016 by about 15 points, and the nonpartisan Cook Political Report rates the district as leaning Republican by 9 points.
While Cook's seat may be relatively safe for Republicans, his retirement announcement is a trend most experts, and even some Republicans, say is a bad sign for the party's chances of recapturing the majority in 2020.
"The odds are against us retaking the majority," a Republican House member said in July, before a torrent of Republicans announced their retirements in August and September.
Many of the Republican retirements have come from Texas, a state where Democrats hope to flip several seats from red to blue in 2020. Rep. Will Hurd (R-TX), the only African American Republican in the House, announced in August that he will not run again after winning in 2018 by less than a thousand votes.
Earlier in September, Minority Leader Kevin McCarthy attempted to argue that the torrent of Republicans fleeing Congress under his watch is somehow a good thing for the party.
If that's the case, McCarthy has one more reason to celebrate.
Published with permission of The American Independent.