In California, A 'Golden' Political Opportunity Carries Risks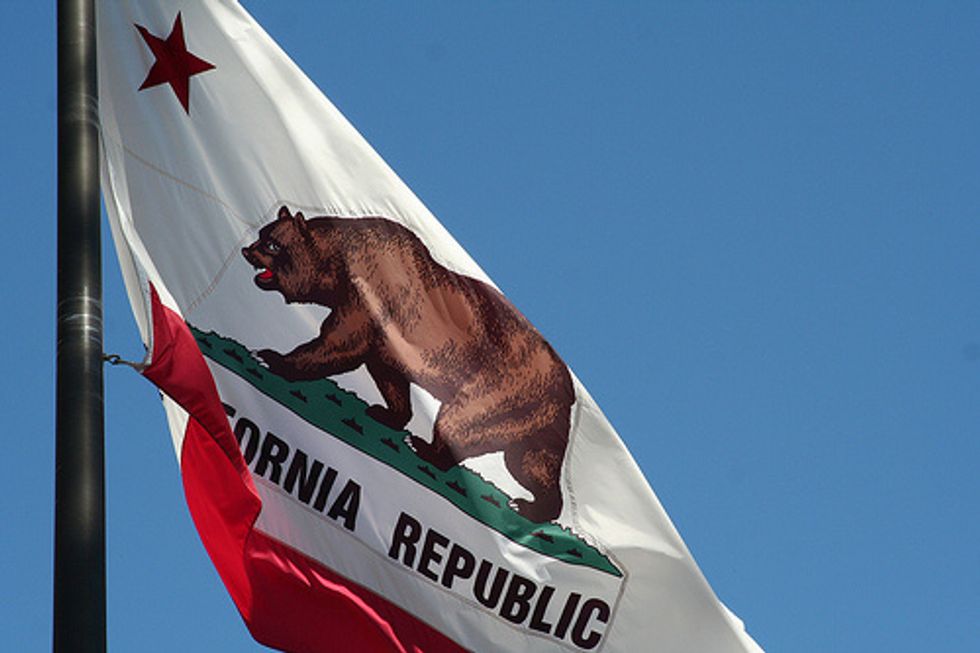 By Curtis Tate, McClatchy Washington Bureau (TNS)
WASHINGTON — To some of the more politically ambitious members of the U.S. House of Representatives from California, it's a long-awaited opportunity.
For the first time in more than two decades, an open contest for a U.S. Senate seat from the Golden State beckons next year.
It's also no small challenge, and one, if taken, could potentially upset an otherwise secure political perch on Capitol Hill.
Only a few House members have the name recognition and star power needed to run in such a geographically and demographically diverse state, with some of the country's most expensive media markets. Still, some lawmakers could be formidable competitors, depending on the field of candidates, some political observers say.
At least four House members told McClatchy that they're seriously thinking about running to succeed retiring Senator Barbara Boxer, a Democrat who served five terms in the House and will have completed 24 years in the Senate by the end of next year.
They are Reps. Adam Schiff, Loretta Sanchez and Xavier Becerra from Southern California, and John Garamendi from the north. All are Democrats. Republicans are viewed at this point as underdogs, given their difficulties winning statewide, particularly in a presidential year when the higher turnout favors the Democrats.
"I think they're all plausible, viable candidates," said Rob Stutzman, a Republican political consultant who worked for former California Gov. Arnold Schwarzenegger, a Republican.
California Attorney General Kamala Harris is the only official candidate so far. Environmental activist and hedge fund manager Tom Steyer withdrew his name from consideration, while former Los Angeles Mayor Antonio Villaraigosa has yet to make his intentions official.
Democratic Rep. Jackie Speier, another name that's been in the mix, has said it's unlikely that she would run.
The presence of high-profile candidates in the race could put House members at a major disadvantage, said Sarah Binder, a political science professor at George Washington University and a congressional scholar at the center-left Brookings Institution.
"They're starting out with a tremendous leg up compared to a House member from any of these districts," she said. "It's an uneven playing field."
Next year's Senate race is widely expected to break records for campaign spending, and House members considering a run know that's a high bar.
"It's an uphill battle for anyone in the House to run," said Rep. Doris Matsui, a Sacramento Democrat who succeeded her late husband, Rep. Robert Matsui. He served in the House for more than two decades and considered a Senate run in 1992, but ultimately declined.
Bill Carrick, a veteran political strategist who's worked for California Sen. Dianne Feinstein, among others, said that a serious contender would need to raise $20 million or more.
"It's going to take a lot of dough," he said.
That's true for anyone seeking a Senate seat from California. Harris will be under pressure to meet the high expectations that comes with being the early favorite, Stutzman said.
"She better raise more money than those sitting members of Congress," he said.
Schiff, vice chairman of the House Intelligence Committee, has about $2 million in unspent campaign funds, according to federal filings. Becerra, chairman of the House Democratic Caucus, has $1.2 million. Sanchez and Garamendi each have less than $400,000.
Schiff is Jewish and Becerra is Latino, which could appeal to two key constituencies. Both represent Los Angeles-area districts rich in potential donors.
Becerra said a Senate run would give him the chance to make a bigger impact on the state.
"This doesn't open up very often," he said.
But it comes at the risk of losing a safe seat and a position in the leadership of his party should Democrats regain the majority, a long shot next year, given that Democrats would need to gain 30 seats. Becerra, first elected in 1992, won his last three elections by more than 70 percent in a safe Latino congressional district.
Schiff said he enjoys his role on the Intelligence Committee and would lead the panel should the House flip. He won his last two elections with more than 70 percent of the vote. But an open Senate seat is tempting for him, and many of his colleagues.
Many members of the House "look in the mirror every day and see a senator," he said.
Though crossing to the other chamber may be more difficult for a House member from California than it would be in a less populous state, it's not impossible. Former Republican President Richard Nixon served two House terms before moving to the Senate in 1950. John Tunney, a three-term House Democrat, was elected to the Senate in 1970.
In 1992, two simultaneous Senate vacancies at once and a banner year for female candidates, set a path for the elections of Boxer and Feinstein.
Feinstein had a statewide profile as a former mayor of San Francisco, as well as an unsuccessful statewide run for governor in 1990. Boxer rose to prominence in the House through her push for the Senate Judiciary Committee to investigate sexual harassment allegations against then-Supreme Court nominee Clarence Thomas.
Boxer was hardly the front-runner when she entered the race, Carrick said, but she "ran a really good campaign. She took off."
Holding statewide office doesn't hurt. Garamendi, now in his fourth term in the House, was previously elected as California's lieutenant governor and insurance commissioner.
"That ought to count for something," he said.
But Garamendi acknowledges that the electorate has changed in the years since he last ran statewide. And it could prove difficult to reintroduce himself to voters with less than $200,000 in campaign funds, according to federal filings.
Much has changed since the last California Senate race. There's the Internet and social media. Voters who decline to state a party preference can participate in the primary, and the top two candidates in the primary move to the general, and they could be from the same party.
Latino voters are now more than a quarter of California's electorate, the highest proportion in any state. That could boost candidates such as Becerra and Sanchez.
House members eyeing the Senate race are not necessarily in a big hurry to announce.
"There's plenty of time to take a look at it," Sanchez said. "Meanwhile, I have great job."
Personal factors also weigh heavily on any candidate.
Matsui said her late husband believed he understood the issues and had the skill set, as well as the fundraising capabilities it would take to win. But when his father was diagnosed with lung cancer, he decided the timing wasn't right.
"He felt he could not focus on a race like that," she said. "That is why he removed himself from the race."
Family could be a decisive factor for any Senate hopeful.
"The four most important votes," Becerra said, "are from my wife and three daughters."
Photo: Amy The Nurse via Flickr