California Governor Signs Tough New Vaccination Law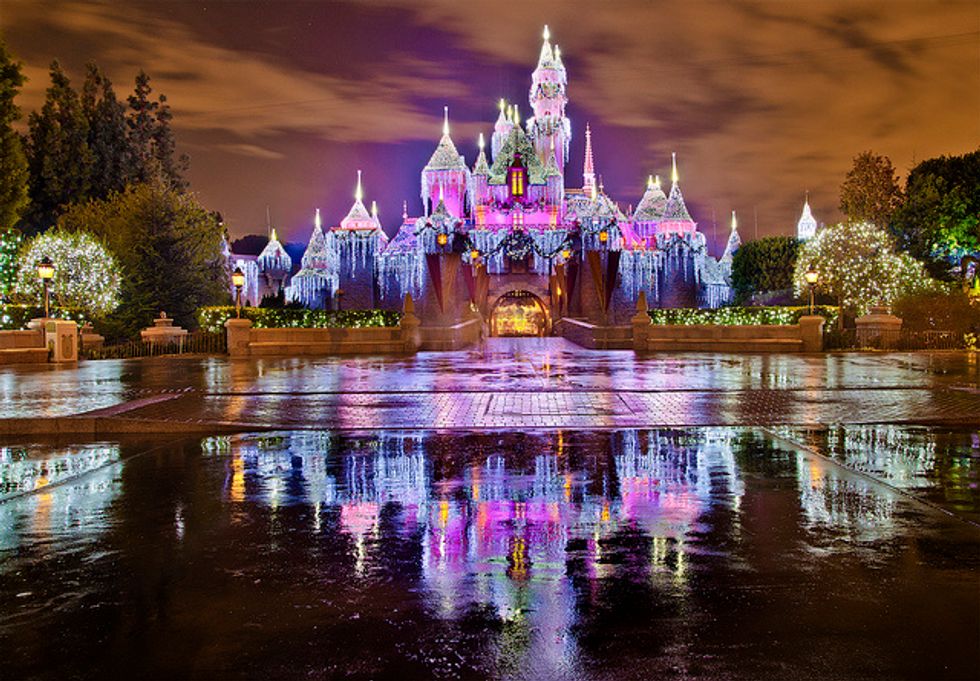 By Phil Willon and Melanie Mason, Los Angeles Times, (TNS)
SACRAMENTO, Calif. — Adopting one of the most far-reaching vaccination laws in the nation Tuesday, California barred religious and other personal-belief exemptions for schoolchildren, a move that could affect tens of thousands of students and sets up a potential court battle with opponents of immunization.
California's weakened public health defenses against measles and other preventable diseases led to the adoption of the measure, signed Tuesday by Gov. Jerry Brown, intended to stem the rising number of parents opting not to inoculate their children.
Public health officials said a proliferation of waivers, many sought because of unfounded health concerns, helped fuel a measles outbreak that started at Disneyland in December and quickly spread across the West, infecting 150 people.
"I think it's a great day for California's children. You're living in a state that just got a little safer," said Dr. Paul Offit, chief of the division of infectious diseases at Children's Hospital of Philadelphia and an advocate of immunization.
California joins Mississippi and West Virginia as the only states to ban vaccination waivers based on religion. All 50 states require immunization of children starting school, although about 20 allow exemptions based on personal beliefs.
Beginning with the 2016 school year, the new law could affect more than 80,000 California students.
Only medical exceptions will be allowed for those entering day care and kindergarten. Children with physician-certified allergies and immune-system deficiencies, for example, will be exempted.
Parents can still decline to vaccinate children who attend private home-based schools or public independent studies off campus.
"The science is clear that vaccines dramatically protect children against a number of infectious and dangerous diseases," Brown said in a prepared statement Tuesday. "While it's true that no medical intervention is without risk, the evidence shows that immunization powerfully benefits and protects the community."
Brown had supported a religious exemption as recently as 2012, and faced criticism because of it.
This year, hundreds of people opposed to vaccination descended on the Capitol to protest the new legislation. They argued that it would violate parents' right to make decisions about their children's health and interfere with their children's right to a public education.
"I'm heartbroken," said Rebecca Estepp of Poway, who belongs to the advocacy group California Coalition for Health Choice, which opposed the legislation. "It's so coercive. It's so punitive."
Estepp, who said her 17-year-old son was injured by a vaccine, said opponents would be likely to challenge the law in court.
Dotty Hagmier, a mother of three from Orange County who also criticized the measure, said many families may choose home schools or move out of the state.
"These moms are strong," she said. "And they're not going to just give up. They're not going to give up their rights."
Health officials say declining immunization rates have led to a loss of "herd immunity" in some schools and communities, a situation in which high local vaccination rates against a contagious disease suppress it from spreading.
"When you get really close to immunizing everybody … the less you'll see of those diseases," said Dr. Jeffrey Gunzenhauser, interim health officer for Los Angeles County.
Gunzenhauser said the Los Angeles public health department would work with schools to make sure children who register without being up to date on vaccinations become caught up as soon as possible.
Until recently, many preventable diseases, including whooping cough and mumps, were thought to be largely eradicated due to widespread inoculation. The United States declared measles to be eliminated from the country in 2000.
Fueled by persistent assertions that vaccines were linked to autism, a growing number of parents began declining immunizations for their children. Vaccination rates in California's kindergarten classes steadily declined between 2001 and 2013, particularly in affluent and coastal areas of the state.
As immunization rates dipped, there were flare-ups of measles. A 2012 bill required parents who sought personal-belief exemptions to first be informed by a health care professional about the benefits and risks of vaccines. Brown signed that bill but carved out an exception for those who declined vaccines for religious reasons.
The Disneyland outbreak — the worst in California in 15 years — was a catalyst for further legislative action.
Public health officials warn that California remains at high risk of another outbreak because immunization levels in some communities remain so low. Dr. Gil Chavez, the state epidemiologist, said in April that immunization rates in some schools are at 50 percent or lower, creating an ideal environment for the virus to spread.
Last fall, 13,592 kindergarten students — 2.54 percent of California's kindergarteners — had personal-belief exemptions on file. That is a sharp increase from 1998, when 4,032 kindergarteners, or 0.77 percent, had them.
The new vaccination law goes into effect a year from now. On July 1, 2016, newly enrolled children in day care and school will need to be immunized absent medical waivers.
Children who have a personal-belief exemption on file before Jan. 1, 2016 will have more time to comply with the law.
Such children who are in nursery school or preschool must comply to enroll in kindergarten; those in elementary school must do so by 7th grade. Those already in junior high and high school will remain exempt.
Leah Russin, a Palo Alto mother who worked with Vaccinate California, an advocacy group in favor of the legislation, said the new law helps assuage fears that many communicable diseases could afflict her 22-month-old son, Leo.
"There are a lot of things to worry about when you have a little kid," Russin said, "but I no longer have to worry that he's going to get measles at school."
___
(Times staff writers Rong-Gong Lin, Eryn Brown and Emily Foxhall contributed to this report.)
Photo: Not the most magical place on earth when children are sick. The measles outbreak at Disneyland earlier this year triggered California to enact one of the strictest laws for vaccination in the country. This is Sleeping Beauty's Castle at Disneyland. Tom Bricker via Flickr