California State Senate Votes To Strip Boy Scouts Of Non-Profit Status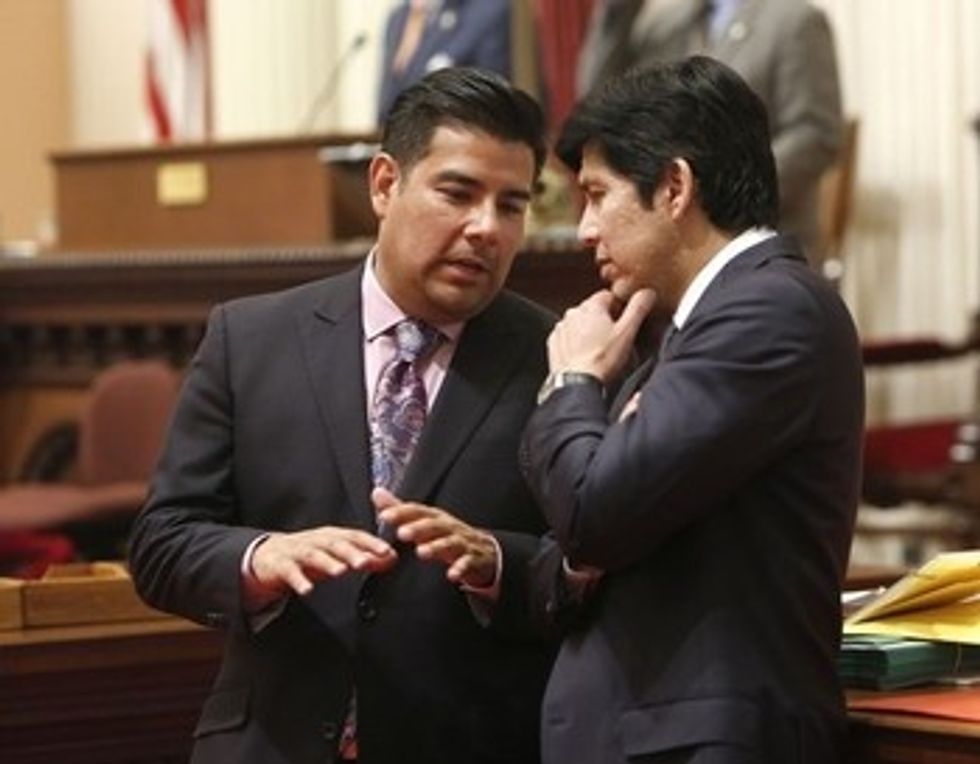 The California State Senate has approved a bill that would revoke the non-profit tax status of the Boy Scouts of America, because while the organization recently voted to allow gay youths to join, openly gay adults are still not welcome as troop leaders.
The measure, SB 323, would "strip an exemption to state sales, use and corporate taxes from non-profit youth groups that discriminate based on sexual orientation and religion," according to the Los Angeles Times.
"They are out of line with the values of California and should be ineligible for a tax benefit paid for by all Californians," said state senator Ricardo Lara (D-Bell Gardens), who introduced the bill and last week was among 10 gay officials named as "Harvey Milk Champions of Change" by the White House. "SB 323 brings our laws into line with our values."
The bill does not specifically reference the Boy Scouts, but Lara's comments provide a fairly good clue of its intent. "We've given the Boy Scouts ample time to solve their discrimination problem. And they've chosen a path that still leads to discrimination," he said. "While it is a step in the right direction, continuing a ban on adults is based on absurd assumptions and stereotypes that perpetuate hate and homophobia. What does this mean, that up until 17 you're fine to be in the Boy Scouts but on midnight of your 18th birthday you turn into a pedophile or a predator? What kind of warped message does this send?"
SB 323 required a two-thirds vote because it changes the tax code, and barely passed, 27-9. It now heads to the State Assembly.
AP Photo