California's Governor Jerry Brown Announces Re-election Bid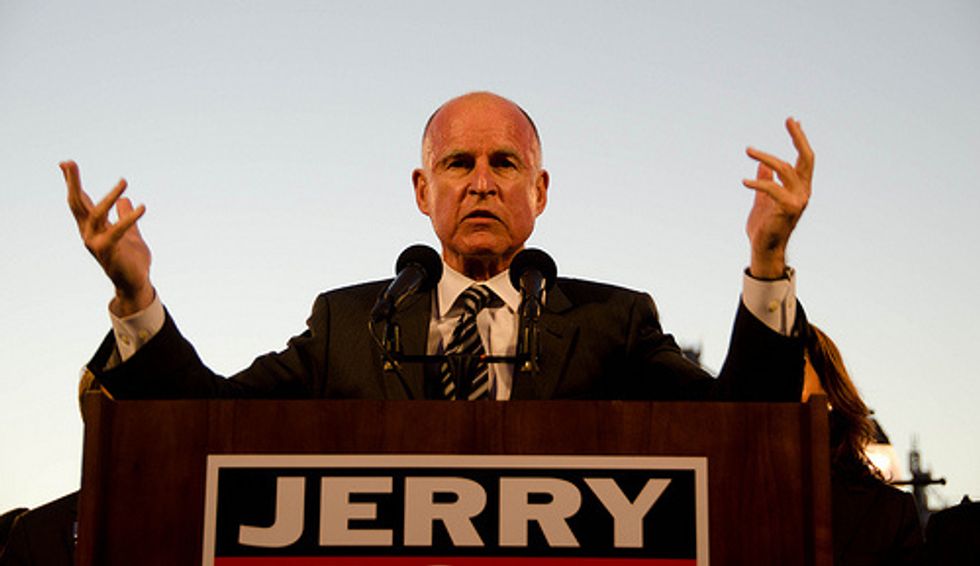 By Anthony York, Los Angeles Times
SACRAMENTO, California — Gov. Jerry Brown finally made it official Thursday — he's running for re-election.
Brown filed paperwork in Alameda County to seek an unprecedented fourth and final term as governor. He had been widely expected to make the move, but had remained coy about his official plans as recently as Wednesday.
But with the June primary less than 10 weeks away, and with Brown scheduled to make a speech to the state Democratic Party convention in Los Angeles next weekend, the 75-year-old governor pulled the trigger Thursday.
Brown sent out a letter to supporters announcing his run. "There is nothing I would rather do," he wrote. "So today, I have taken out the papers to run for re-election."
Brown is a strong front-runner to win a final term. He has more than $12 million in his campaign account and his popularity is higher than at any point since he retook office in 2011, according to recent public opinion polls.
Assemblyman Tim Donnelly of Twin Peaks and former U.S. Treasury Department official Neel Kashkari are among the Republicans who are also seeking the job.
Steve Rhodes via Flickr