Kill Your Snooze Button Before It Kills You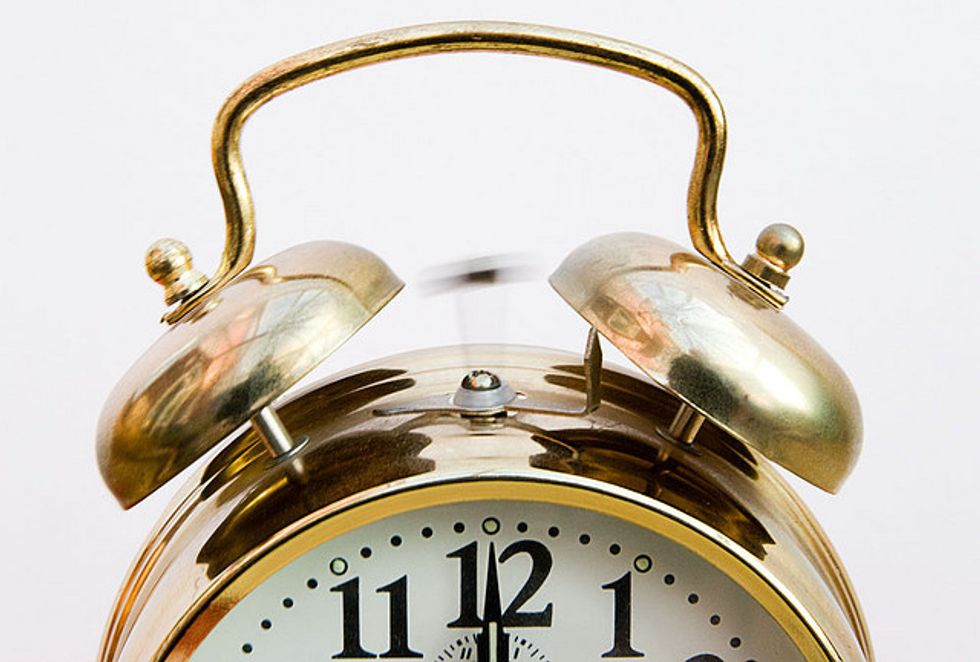 Keeping up to date with health studies can be a hellish experience, especially when every third report informs you that some everyday habit or seemingly innocuous simple pleasure can kill you (sitting down, anyone?). Well, if you're easily unnerved by this sort of thing, stop reading now. It turns out that oversleeping is bad for you. Who knew?
It has been well established for years now that not getting enough sleep correlates to higher risks of obesity, high blood pressure, and diabetes. But a recent study indicates that, among older adults, getting more than the requisite eight hours is linked with an increased likelihood of having a stroke.
The findings come from a decade-long study conducted by researchers at Cambridge University, published in an article that recently appeared in the journal Neurology. The study concludes that if adults older than 65 get more than their nightly quota, they run a higher risk of stroke.
Study participants were drawn from the middle- and older-age adult population of Norfolk, UK, and screened for pre-existing health problems. The participants in the study were between 42 and 81 years old. The sleep patterns of these 9,692 people were measured in two-year batches, from 1998-2000 and 2002-2004. Researchers then tracked the incidence of strokes among the test subjects until mid-2009.
When older adults fell outside the six- to eight-hour sweet spot, that's when problems began to arise. Those who reported sleeping for more than eight hours a day were 46 percent more likely to have a stroke; those who slept less than six hours were 18 percent more likely to have one. Of the 9,692 sample set, there were 346 strokes.
However, it remains unclear whether sleeping too long is the cause of the cardiovascular problems that lead to stroke, or whether it's a symptom of the underlying issues.
The National Sleep Foundation, an organization of researchers and clinicians that promotes healthy sleep habits through advocacy and education, recently updated its guidelines for the recommended amounts of sleep. While both younger and middle-aged adults are encouraged to get seven to nine hours per day, adults older than 65 are encouraged to cut that off at eight hours.
The Cambridge study into the correlation between oversleeping and strokes joins a body of other research indicating that a horror house of health issues can arise from oversleeping, including obesity, headaches, depression, back pain, and heart disease.
At least until the next batch of research comes out, perhaps the best course of action is to kill your snooze button before it kills you.
Photo: Jonathan Bliss via Flickr