How Can We Stop Banksters From Robbing Us?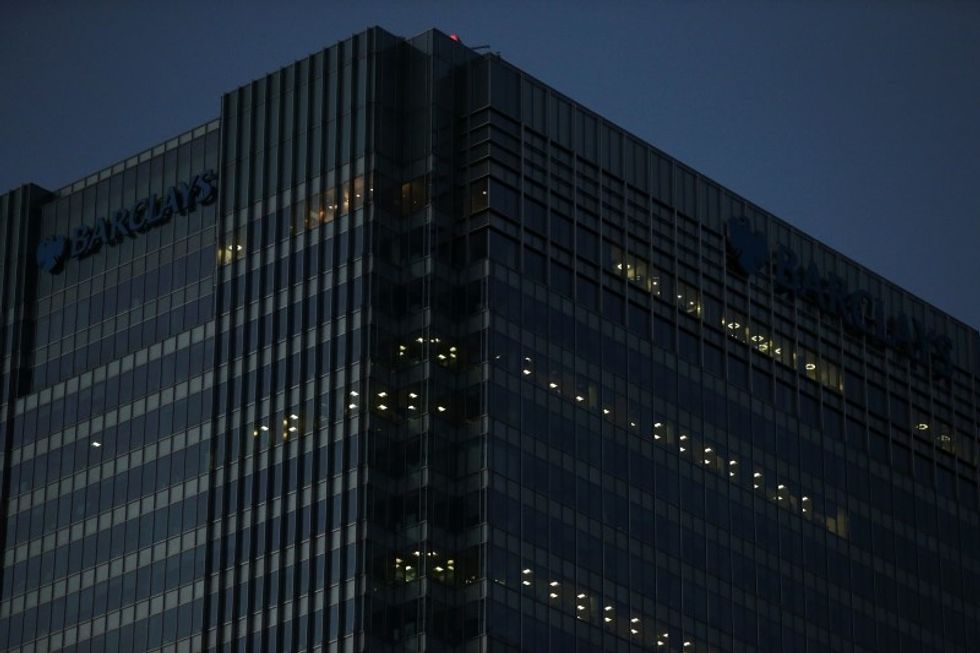 Reprinted with permission from Creators.
In an insightful song about outlaws, Woody Guthrie wrote this verse: "As through this world I travel/ I see lots of funny men/ Some'll rob you with a 6-gun/ Some with a fountain pen."
The fountain pens are doing the serious stealing these days. For example, while you would get hard time in prison for robbing a bank at gunpoint, bankers who rob customers with a flick of their fountain pens (or a click of their computer mouse) get multimillion-dollar payouts, and they usually escape their crimes unpunished. After all, it's their constant, egregious, gluttonous thievery that has made "banker" a four-letter word in America, synonymous with immoral, self-serving behavior.
Take John Stumpf, for example. The preening, silver-haired, exquisitely-tailored CEO of Wells Fargo was positioned on the top roost of the financial establishment and hailed as a paragon of big-banker virtue… until he suddenly fell off his lofty perch.
It turns out that being "a paragon of big-banker virtue" is not at all the same as being a virtuous human being. Banker elites don't get paid the big bucks by "doing what's right," but by doing what's most profitable — and that means cutting corners on ethics, common decency and the golden rule. Stumpf didn't just cut corners, he crashed through them, driving his big banking machine into the dark realm of immoral profitability by devising a business plan that effectively encouraged Wells Fargo branches to steal from millions of their poorest and most easily deceived customers.
The courtly chief executive coldly fostered a high-pressure sales culture throughout the Wells Fargo hierarchy, pushing elderly pensioners, non-English-speaking workers and other vulnerable depositors into accounts they didn't understand or need, extracting high fees for the bank. Among the shameful (and illegal) profit-boosting ploys developed on Stumpf's watch was having bank supervisors and tellers secretly set up fake, high-fee accounts for some two million customers without their knowledge, much less their consent.
Running those soft-hands criminal rackets for more than a decade, Wells Fargo prospered and the chief amassed a fabulous personal fortune. Then, as the scandal exploded throughout the media last year, the "paragon of virtue" tried to save himself by feigning ignorance of the robberies, publicly expressing outrage at them, and firing 5,300 lower-level employees. But, it wasn't enough — Stumpf was shoved out and forced to surrender $69 million in compensation he had stashed away.
But don't weep for Poor John — it's now been revealed that he grabbed $83 million in stock payments on his way out last year, and he still holds $147 million in Wells Fargo stock that he was awarded by the board. It's said that virtue is its own reward, but big banker virtue is rewarded in cash.
While our country's biggest consumer bank has gotten away with paying some fines for stealing millions of dollars from customers in its notorious "fake accounts" scheme, Wells Fargo has not escaped the wrath of the Sisters of St. Francis of Philadelphia. This feisty order of nuns, which holds a block of Wells Fargo stock, has been embarrassed and they are infuriated by the rank immorality of their bank's executives. They are pushing a shareholders' proposal demanding a full accounting of the "root causes" of the malicious fraud perpetuated on vulnerable depositors. Unsurprisingly, the bank's aloof and arrogant board of directors, which had silently presided over the fraud for years, opposes any such meaningful probe.
Such recalcitrance only intensifies the public's outrage and cynicism toward out-of-control banksters. But the giant worries less about its public image than it does about the reality an in-depth investigation would expose — namely that our nation's dominant banks have not only become too big to fail and too big to jail, but too big to manage and control. To stop that thievery, they must be broken up.
To find out more about Jim Hightower, and read features by other Creators Syndicate writers and cartoonists, visit the Creators webpage at www.creators.com.