Candidate Trump: Will Media Scrutinize Casino King's Gamy Connections?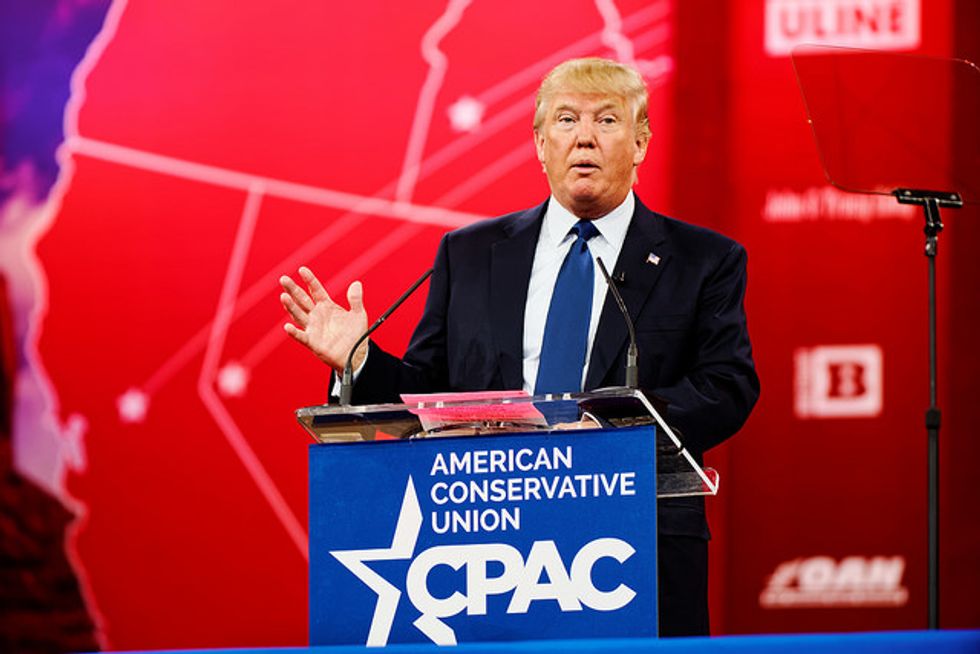 Now that Donald Trump is actually running for president — defying many predictions that he could never tolerate that level of public scrutiny — it is time for a closer look at his career. Beyond the bizarre bluster of his Castro-style announcement speech, The Donald has a lot of tough questions to answer.
Trump's premier chronicler is none other than Wayne Barrett, my close friend and former Village Voice colleague, whose brilliant 1992 book Trump: The Deals and the Downfall, examined in withering detail the panoply of federal and state subsidies, tax breaks, and dubious political relationships (mostly with Democrats) that formed the foundation of his fortune.
Of particular concern, given Trump's casino and construction interests, are his enduring connections with organized crime, a subject thoroughly explored by Barrett. As summarized by the Philadelphia Inquirer, Wayne's book asserted that "throughout his adult life, Donald Trump has done business with major organized-crime figures and performed favors for their associates."
Key among these assertions is that in 1983, after Trump had obtained a casino license, he met with Anthony "Fat Tony" Salerno, head of the Genovese crime family, at the Manhattan townhouse of Roy Cohn, a lawyer who represented both men. The book cites an unnamed eyewitness as its source.

Other casino executives have had their licenses revoked or were denied a license just for being photographed in the company of major organized-crime figures, including Salerno.

At the time of the purported meeting, Trump was using a concrete company called S&A to build his Trump Plaza condos in Manhattan, according to federal court records cited in the book. S&A was controlled by Salerno and Paul Castellano, then head of New York's Gambino crime family, according to those same records.
The book alleges numerous other dealings that Trump had with officials of mob-controlled concrete firms and with mob-influenced unions, and often cites government documents and interviews with named individuals.
Trump's dealings with such figures have persisted long after the death of Cohn, who was among his closest friends as well as his attorney. In 2011, Barrett returned to this troubling topic for The Daily Beast:
In addition to being a television personality, Trump makes a lot of his money these days licensing his name for various hotel and condo projects, not to mention mattress and vodka brands. His most frequent partner in the condo/hotel deals—some of which have become actual projects and some of which haven't—has been a small development firm called the Bayrock Group, which was headquartered in Trump Tower on Fifth Avenue in 2005 when the partnership began…Two days before Trump's 2007 deposition in the O'Brien case, however, The New York Times broke a story about a top Bayrock executive, Felix Sater (aka Satter). Sater had gone to prison for plunging the stem of a wine glass into a commodity broker's face in a bar fight. He'd also narrowly averted jail a second time, when he was named an " unindicted co-conspirator" in a massive federal fraud case in 2000. Sater cooperated in this probe of a $40 million stock swindle, which resulted in 19 guilty pleas and the conviction of six mobsters—including the nephew of Carmine "the Snake" Persico and the brother-in-law of Sammy "the Bull" Gravano.
The narrative continues downhill from there. When the late Rep. Geraldine Ferraro made history as the first woman on a major-party ticket in 1984, the political press followed Barrett's lead in a scorching examination of her family's mob ties. Will they do the same with Trump?
Photo: Donald Trump addresses CPAC 2015 (Michael Vadon via Flickr)