Organizers Of January 6 Rally Used Anonymous 'Burner' Phones To Call Trump Aides
@alexvhenderson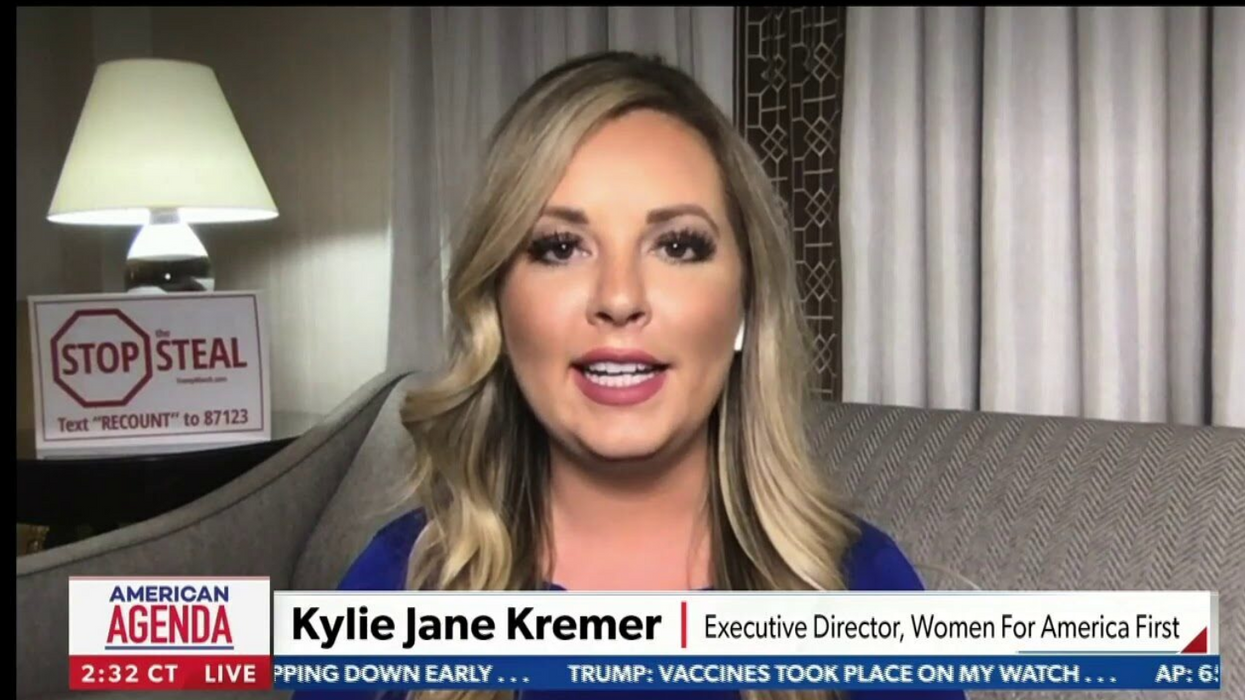 Reprinted with permission from AlterNet
Using a burner phone is much different from using a high-end Apple iPhone or an Android-based smartphone: they're cheap, disposable, designed for temporary use rather than long-term use, and do not require an account. Burner phones also offer anonymity. And according to Rolling Stone's Hunter Walker, they were allegedly used by some Republican activists who helped organize former President Donald Trump's "Save America" rally in Washington, D.C. on January 6.
Walker, in an article published by Rolling Stone on November 23, explains, "Some of the organizers who planned the rally that took place on the White House Ellipse on January 6 allegedly used difficult-to-trace burner phones for their most 'high level' communications with former President Trump's team. Kylie Kremer, a top official in the 'March for Trump' group that helped plan the Ellipse rally, directed an aide to pick up three burner phones days before January 6, according to three sources who were involved in the event. One of the sources, a member of the 'March for Trump' team, says Kremer insisted the phones be purchased using cash and described this as being 'of the utmost importance.'"
Jan. 6 Organizers Used Anonymous \u2018Burner Phones\u2019 to Communicate with White House and Trump Family, Sources Sayhttps://rol.st/30OO1yY

— Rolling Stone (@Rolling Stone) 1637717058
Walker writes that according to those three Rolling Stone sources, Kremer "took one of the phones and used it to communicate with top White House and Trump campaign officials" such as the Trump Organization's Eric Trump (a younger brother of Ivanka Trump and Donald Trump, Jr.), former White House Chief of Staff Mark Meadows and long-time Donald Trump ally Katrina Pierson. One of the Trump supporters given a burner phone was Amy Kremer, Kylie Kremer's mother and another rally organizer.
Walker reports, "According to the three sources, some of the most crucial planning conversations between top rally organizers and Trump's inner circle took place on those burner phones…. Burner phones — cheap, prepaid cells designed for temporary usage — do not require users to have an account. This makes them hard to trace and ideal for those who are seeking anonymity — particularly if they are purchased with cash. The use of burner phones could make it more difficult for congressional investigators to find evidence of coordination between Trump's team and rally planners."
January 6, 2021 was an incredibly dark day in U.S. history. That day, a violent mob of Donald Trump supporters stormed the U.S. Capitol Building in the hope of stopping Congress from certifying now-President Joe Biden's Electoral College victory. The Capitol riot was preceded by the large "Save America" or "Stop the Steal" rally in Washington, D.C. that Kylie and Amy Kremer helped organize. During the March For Trump bus tour, the Kremers promoted the Big Lie: the false, totally debunked claim that Trump was the real winner of the 2020 presidential election but was victimized by widespread voter fraud.
"There was no evidence the Kremers and the other rally organizers encouraged or planned violence in the group text messages reviewed by Rolling Stone," Walker explains. "However, critics have argued Trump and the leaders who encouraged thousands of his supporters to come to Washington as the vote was certified deserve some blame for the violence because of their pre-January 6 rhetoric and the fiery content of the former president's speech at the Ellipse rally."
Walker continues, "The three sources, who spoke on the condition of anonymity due to the ongoing investigation into the January 6 Capitol attack, say Kylie asked the aide to buy the three 'burner phones' as the group passed through Palm Springs, California about a week before the Ellipse event. Based on the group's website, which has since been deleted, the tour began on December 27, 2020 in Las Vegas, Nevada before moving on to California."