Do The Capitol's Sergeants-at-Arms Carry Guns?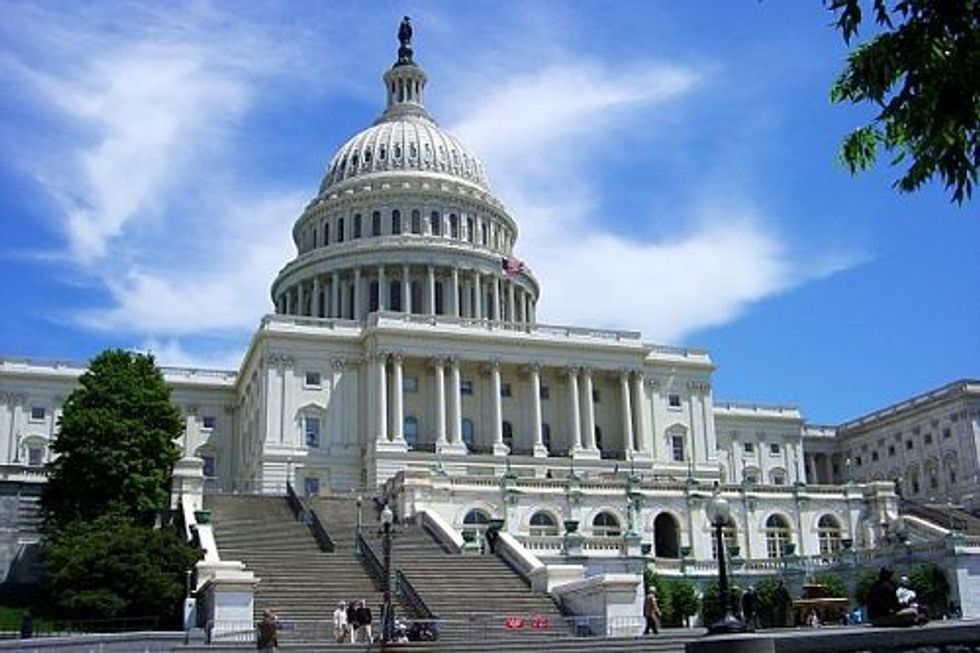 By Hannah Hess, CQ Roll Call (MCT)
Members of the Canadian Parliament are praising as a hero House of Commons Sergeant-at-Arms Kevin Vickers, a former police superintendent, for his reported role in taking down the gunman who entered the building. Capitol Hill may be wondering if its own sergeants-at-arms usually pack heat.
"I didn't carry it all the time,"former Senate Sergeant-at-Arms Terrance W. Gainer said on C-SPAN's Washington Journal Thursday morning. "I had it close at hand in a locked compartment."
Gainer, who served as chief of the Capitol Police before his seven-year gig in the Senate, said he frequently relied on the uniformed officers of the department. "We have concentric circles of security around here and so they are the first line of defense, but as the chief law enforcement officer, I was armed when I needed to be or thought it was appropriate," he said.
House Sergeant-at-Arms Paul D. Irving also is armed while on duty, he has said in previous conversations with CQ Roll Call about securing the chamber. Irving, a Secret Service alumnus, is responsible for maintaining order in the House side of the complex and implementing policies related to the safety and security of members.
It's unclear if the same policy applies on the other side of the chamber, where the sergeant-at-arms plays both security and administrative roles. (The House elects a separate chief administrative officer.)
Unique among sergeants-at-arms in the post-9/11 era, Senate Sergeant-at-Arms Drew Willison does not have a law enforcement background. As Gainer's former deputy and chief operating officer for the SAA, Willison brought a city manager's touch to the role when he took over in May. His deputy is Michael Stenger, who spent 35 years in the Secret Service and rose to No. 3 in the organization before joining SAA in 2011.
The office did not immediately respond to calls and emails asking whether Willison is armed.
In the July 1998 attack on the Capitol, officers were the first line of defense against a man firing a .38 caliber revolver. Detective John Gibson, who was stationed outside the office of then-House Majority Whip Tom DeLay (R-TX), managed to shoot armed intruder Russell Weston Jr.
Gibson later died from several gunshot wounds sustained during the incident. Officer Jacob Chestnut also was shot and killed that day. Authorities determined Weston suffered from severe delusions and wasunfit to stand trial. Weston, unlikely to ever be tried, wascommitted to a mental hospital.
In the immediate wake of Wednesday's shooting in Ottawa, Capitol Police did not make any major modifications to security around the 276-acre complex. Department spokeswoman Lt. Kimberly Schneider indicated police were monitoring the event and remained at a"post-9/11 heightened level of awareness."