Car Clampdown In Pollution-Hit Paris Hits The Mark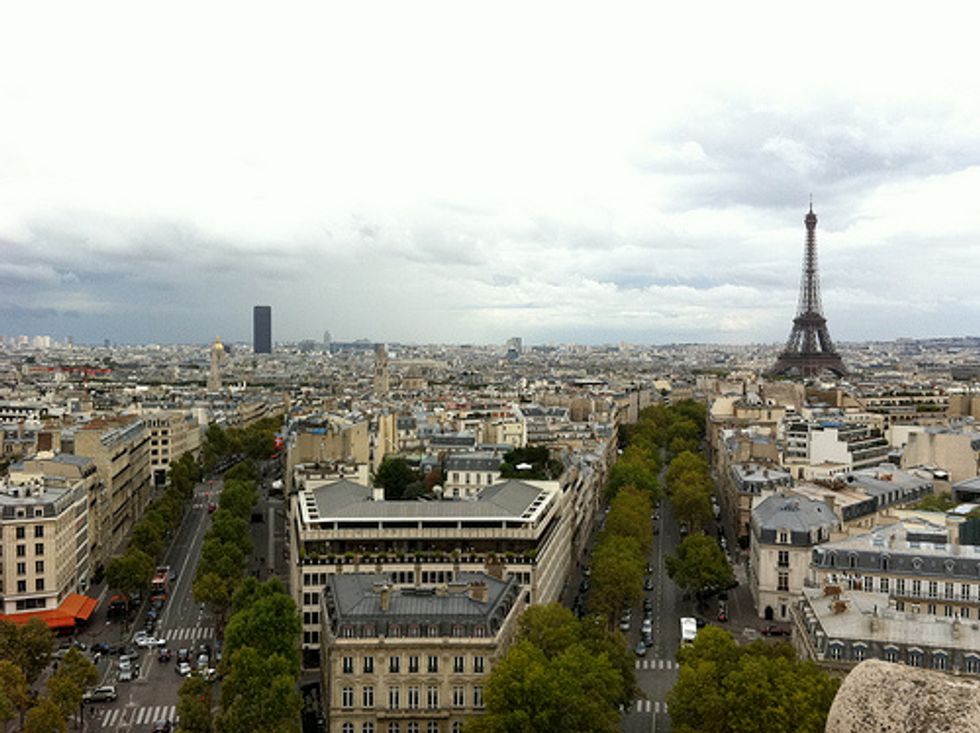 By Clare Byrne
PARIS — Paris enjoyed a rare reprieve from traffic jams Monday as a draconian clampdown on cars, aimed at banishing stubborn levels of smog, took effect.
Only cars and motorcycles with registration numbers ending in an odd number were allowed onto the streets of the French capital on Monday. Close to 4,000 motorists with plates ending in an even number who slipped behind the wheel had received on the spot $30 fines by midday.
The measure was announced by the national government at the weekend as a way of trying to lift the cloud of particle pollution that has hung over the city for the past week, cloaking the Eiffel Tower and other monuments in a gray sheen.
Many motorists had complained about the restriction but significantly reduced rush-hour traffic pointed to high levels of compliance.
Transport Minister Frederic Cuvillier said morning traffic jams had shrunk by 60 percent as affected motorists opted to car pool or take public transport.
Electric and hybrid vehicles, taxis, ambulances, driving school cars, refrigerated trucks and vehicles with at least three passengers were exempted from the measure.
The government had toyed with the possibility of continuing the ban Tuesday, with a switch to even-number-only plates.
But with forecasts pointing to a significant improvement in air quality from Tuesday the continuation was deemed unnecessary, Environment Minister Philippe Martin told a press conference.
A spate of warm windless spring weather, coupled with cold nights, has been blamed for trapping the pollution that has cast a pallor over most of northern France and parts of the south-east in the past week.
Pollution levels in Paris remained at dangerous high levels over five consecutive days last week. The cities of Lyon, Caen, Rouen, Grenoble are among others to have been affected.
The last time France grounded cars over pollution was in 1997. The device, which is common in some European countries, like Greece, proved very unpopular at the time, leading to some trepidation in government about renewing the experiment, six days before the start of municipal elections.
"I think that this was an important day," Martin told reporters. "It showed, for the first time, you can put in place alternate traffic, in the right conditions, without creating all the chaos predicted."
The ban was one of several measures taken by local and national authorities to try get cars off the road.
Public transport in Paris has been free for the past four days. That measure was also due to end Monday night, the City of Paris announced on its website.
Photo: DaveOnFlickr via Flickr