Our Caribbean Families Are Your Fellow Americans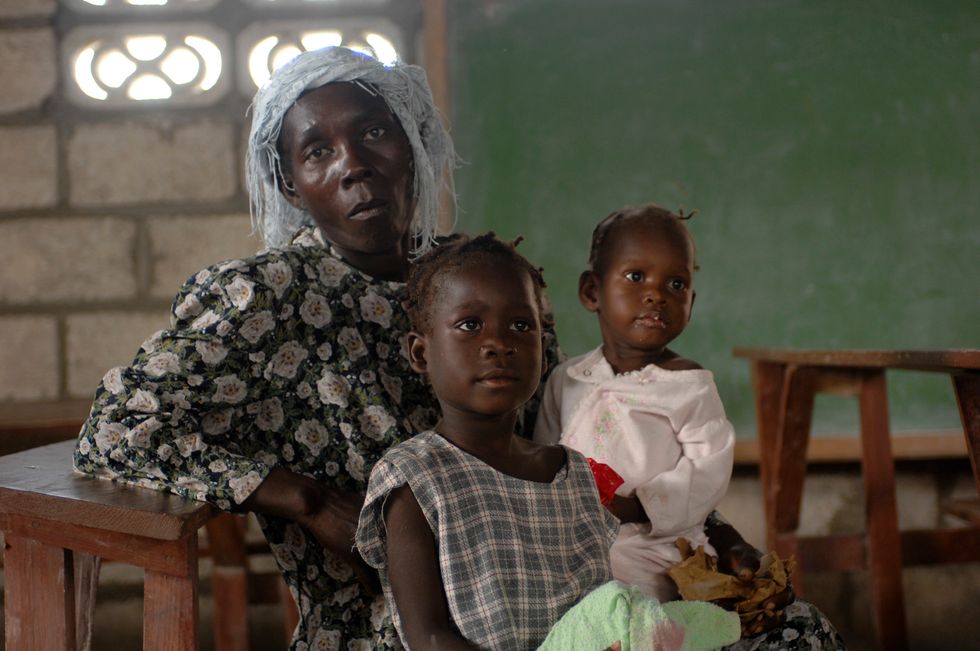 Reprinted with permission from Creators.
About a month after Hurricane Maria, I stopped at a UPS store to ask if it was still offering a discounted rate to ship supplies to St. Croix.
The young manager shook her head even as she answered yes.
"We are, through the month. But I don't understand why we're helping them when we aren't doing enough for Americans who were hit by hurricanes."
I set my purse on the counter and took a deep breath.
"Which Americans do you mean?" I asked.
"The ones in this country?" she said. "You know — Texas? Florida?"
I like this young woman. Her store is new to the area, and is on my way home from work. I've stopped by a lot lately to ship boxes to our daughter's family in New England. For my regular shipments to St. Croix, however, I use the U.S. Postal Service, which charges less than UPS.
I'm at least two-and-a-half decades older than she is and, in that moment, I reminded myself to act like it. I ignored the voice of outrage in my head — down girl, I silently scolded — and explained, as calmly as I could muster:
"Texas and Florida are getting a lot of help, as they should. St. Croix — and Puerto Rico — still have no power and lack basic necessities. Like fresh water. Medical supplies. Cellphone reception. No air conditioning or even working fans in that tropical heat."
"Still," she said. "We should be helping our own people first."
I smiled, but it may have been the kind my daughter used to say didn't match the voice coming out of Mom's head.
"Did you know that Puerto Rico and St. Croix are U.S. territories?"
"I know we own them."
Deep breath.
"They're American citizens. The people who live in St. Croix and Puerto Rico are as American as you and I."
"Really," she said, her voice softer. "I had no idea."
You have plenty of company, I wanted to say, but didn't.
You and 54 percent of your fellow Americans, if recent polling is accurate, I wanted to say, but didn't.
It makes me sad that I have to keep explaining this, I wanted to say. My grandson and his parents live in St. Croix, and I'm worried sick about them, I wanted to say.
And I did.
"Wow," she said, her voice even softer. "What are their names?
"Clayton," I said, feeling my shoulders soften. "He's my grandson. He's 9."
And then I couldn't stop talking. Bless her for listening as I unloaded the bundle of worries of that screaming voice in my head.
Our son, Andy, is a math professor in St. Croix. Our daughter-in-law, Stina, runs the Montessori school there. They moved there to make a difference in a community that is poor but, just like most of us, full of dreams.
On the day I stopped by that UPS store, Andy and Stina still didn't know how much damage their schools or their home had sustained because they weren't yet allowed to visit them. Curfew was strictly enforced to protect residents from fallen electrical lines. And trees. And buildings.
For the duration of the hurricane, they brought food, supplies and their generator to another family's sturdier house. They are close friends, a common gift among the 50,000 or so people who live in too-often forgotten U.S. territory. Many families who could afford to leave did as soon as they could fly out. The families who have stayed to rebuild — families like my grandson and his parents — have no idea how many will return.
Earlier this week, my son sent a three-word text from his cellphone — it works again! — to mine: "We have power!" Two months and one week after Hurricane Maria had pummeled St. Croix, they can finally take warm showers and use their washing machine.
I'm thinking of another young woman I met, three weeks after Hurricane Maria. I had just landed in Boston and was driving a rental car to the exit gate. She greeted me with a smile as she checked my receipt. Her cellphone rang, and she apologized as she quickly looked to see who was calling. Her face fell as she shoved the unanswered phone back into her pocket.
"I have family in Puerto Rico," she said.
"Have you been able to talk to them?"
She shook her head, fighting tears. "No, not yet. We have no idea if they're OK."
She handed me the receipt. "Thank you for asking. It's just that—"
She didn't need to finish that sentence. "We have family in St. Croix," I told her.
We agreed to pray for each other's families, and I drove away.
Connie Schultz is a Pulitzer Prize-winning columnist and professional in residence at Kent State University's school of journalism. She is the author of two books, including "…and His Lovely Wife," which chronicled the successful race of her husband, Sherrod Brown, for the U.S. Senate. To find out more about Connie Schultz (con.schultz@yahoo.com) and read her past columns, please visit the Creators Syndicate webpage at www.creators.com.