Advertising
Start your day with National Memo Newsletter
Know first.
The opinions that matter. Delivered to your inbox every morning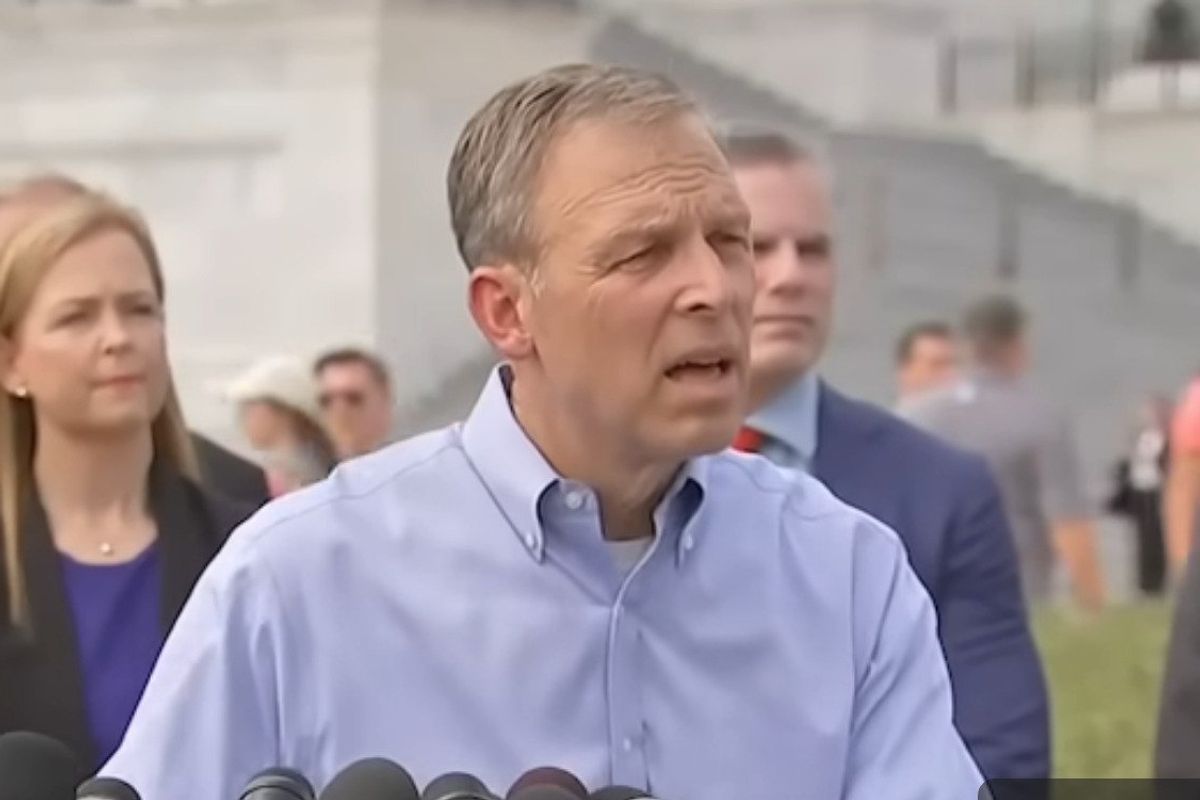 The District of Columbia Circuit Court of Appeals unsealed documents revealing Rep. Scott Perry's (R-PA) interactions and efforts to overturn the 2020 presidential election, Politico reports.
Per Politico, Perry's conversations with former Department of Justice (DOJ) official Jeffrey Clark — who was indicted alongside former President Donald Trump and 17 others in the ongoing Georgia election case — "are perhaps the most revealing."
During one conversation, the news outlet reports, "Perry told Clark that Trump was upset with Clark for using the Justice Department to defend [ex-Vice President Mike] Pence against a lawsuit brought by another House member, Rep. Louie Gohmert (R-Texas)."
The Texas lawmaker "was seeking a court ruling declaring that Pence had the power to unilaterally reject Biden's electoral votes, but DOJ's civil division — then under Clark's leadership — stepped in to defend Pence against the suit, which failed," the report notes.
The Pennsylvania GOP leader texted Clark on December 30, 2020, "POTUS seems very happy with your response. I read it just as you dictated," to which the former DOJ official replied, "I'm praying. This makes me quite nervous. And wonder if I'm worthy or ready."
Perry said, "You are the man. I have confirmed it. God does what he does for a reason."
Politico listed the "extraordinary web of communications between Perry, who is now the chair of the House Freedom Caucus, and key figures in Trump's orbit," including:
A Dec. 12, 2020, text exchange with Republican National Committee Chair Ronna McDaniel discussing efforts to challenge Joe Biden's victory in the election.
A series of exchanges between Perry and a former DOJ colleague, Robert Gasaway, between Dec. 30, 2020, and Jan. 5, 2021, in which Perry embraced a plan to have then-Vice President Mike Pence "admit testimony" prior to the counting of electoral votes on Jan. 6, 2021. Perry agreed to "sell[] the idea" with a call to Trump, Pence and Trump adviser John Eastman, but Perry later alerted Gasaway that Pence's chief of staff, Marc Short, "will not allow access."
A description of numerous exchanges between Perry and top Trump administration officials, including Clark, White House chief of staff Mark Meadows, senior adviser Eric Herschmann and Director of National Intelligence John Ratcliffe, a former House colleague of Perry.
Reprinted with permission from Alternet.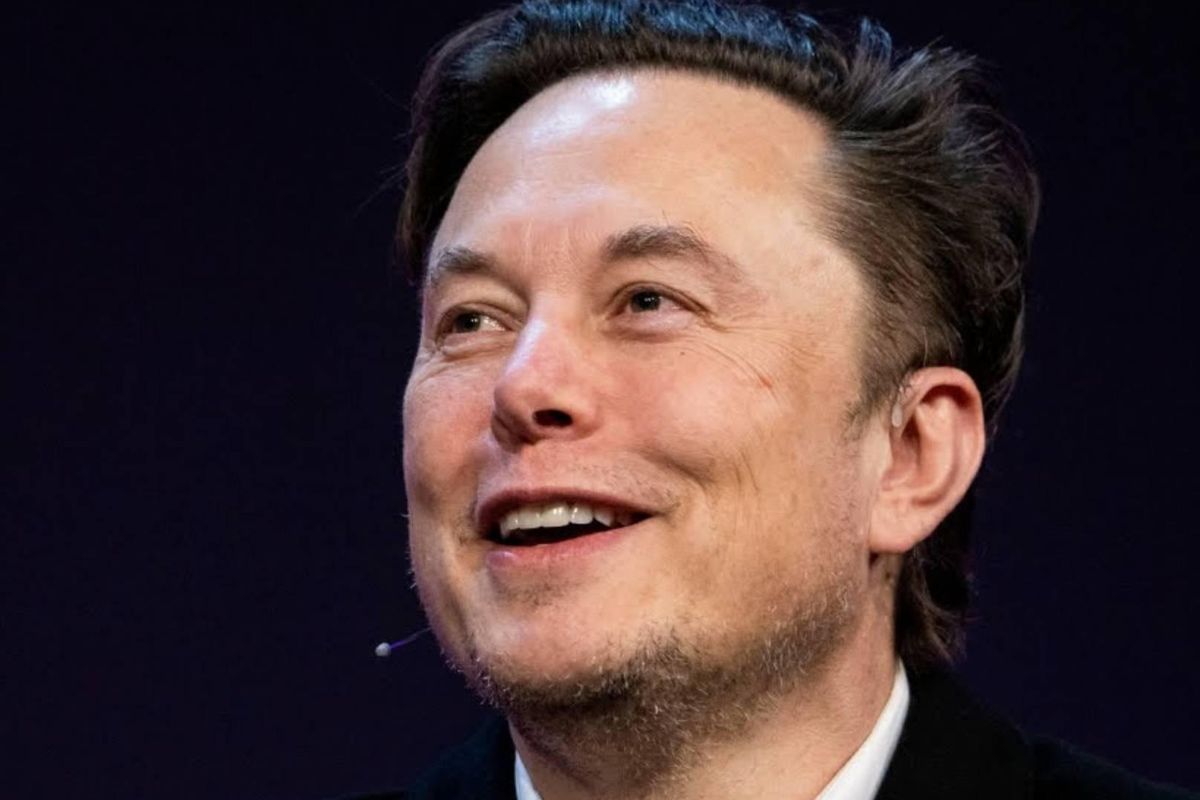 In a fantastic appearance on Wednesday afternoon, Elon Musk told advertisers who had left his X (formerly Twitter) social media site, "Go fuck yourself." It was not the only F-bomb Musk dropped in a heated rant that included blaming advertisers for the failure of what once was Twitter and accusing them of trying to "blackmail" him by refusing to advertise.
According to the BBC, advertising made up 90 percent of Twitter's revenue before Musk took over. Immediately following his purchase of the company, Twitter was flooded with an explosion of racism. Within three months, ad revenue dropped by 50%. In his speech, which was given before attendees at The New York Times' DealBook Summit and who sometimes seemed shocked into silence, Musk both admitted that the departure of advertisers would kill the company, and vowed that he would not bail it out with his own money.
It's been only 13 months since Musk spent $44 billion on Twitter. At the end of October, the employee equity plan set the company's value at $19 billion. That was before Musk endorsed an antisemitic post based on the "great replacement" conspiracy theory and sent the remaining advertisers fleeing in droves.
If the company should fail in the coming weeks, it will be one of the largest, most astounding, and most self-inflicted business failures in history.
Musk's conversation with Times columnist Andrew Ross Sorkin extended for more than an hour, during which time Musk apologized for supporting the antisemitic post, saying it was the "dumbest" thing he has shared online.
However, that's highly debatable.
Was it dumber than Musk threatening to sue researchers who documented a rise in hate speech on Twitter? Was it dumber than when he sued Media Matters for America for demonstrating how ads can fall next to racist or antisemitic posts? Was it dumber than when he threatened to sue the Anti-Defamation League after they found his site overrun with accounts pushing "virulent antisemitism"?
Was it dumber than when Musk welcomed back infamous neo-Nazis, including the man who created the Nazi site "The Daily Stormer" and was an organizer of 2017's torch-wielding Nazi march in Charlottesville? Dumber than when he welcomed a neo-Nazi group that was suspended for repeatedly pushing the same "great replacement" conspiracy that Musk endorsed in his post? Was it dumber than when he falsely accused a Jewish man of being a neo-Nazi involved in a street brawl?
Was it dumber than when he drove away NPR by labeling them as government-controlled media and then threatened to give away their account so someone else could masquerade as NPR? Dumber than the whole blue checkmark scheme?
Was it dumber than when he accused Black people in South Africa of openly plotting "white genocide"? Dumber than when he reposted a "white lives matter" tweet from a notorious white supremacist? Dumber than when he said the Biden administration was destroying democracy? Or when he defended slavery? Or when he spent Pride Month handing out "likes" to transphobic tweets? Or when he said the media was racist against white and Asian people, and defended a man who called for segregation? Dumber than when he went to the southern border in a cowboy hat and video game T-shirt to spend a day endorsing false claims about an immigrant invasion?
Elon Musk apologized for one post. But advertisers didn't leave the site formerly known as Twitter because of one post. They left because Musk gutted the site's moderation teams, welcomed those who spread hate and lies, repeatedly demonstrated that he was always ready to believe a racist conspiracy theory, and showed he would make a threat at the drop of a hat.
Following Musk's swear-laden appearance, Linda Yaccarino—the world's most sidelined CEO—reposted a recording of Musk's full DealBook interview (including the "go fuck yourself" line) and added: "And here's my perspective when it comes to advertising: X is standing at a unique and amazing intersection of Free Speech and Main Street — and the X community is powerful and is here to welcome you. To our partners who believe in our meaningful work -- Thank You."
Sure. That'll work.
There's no doubt that X is the place to be if you believe the 53 million people who died in World War II didn't adequately explore the debate between fascism and democracy. Several people who share that belief have already volunteered to hand over their cash to the world's richest man. But it's not going to be enough.
Musk already admitted that his site is doomed without advertisers. Then he drove a final stake through the idea of any of those advertisers returning. Then he vowed not to keep X alive with more of his own cash.
All that's left is the construction of a post-mortem mythology in which Musk complains that he tried to save free speech with $44 billion and his valuable time but that the horrible wokeism (or cancel culture, or whatever boogeyman the right wing invents next) just wouldn't let him.
Anyway, get ready for the funeral.
Reprinted with permission from Daily Kos.