'Cartoonists: Foot Soldiers For Democracy' — Fighting For Freedom With A Jest And A Pencil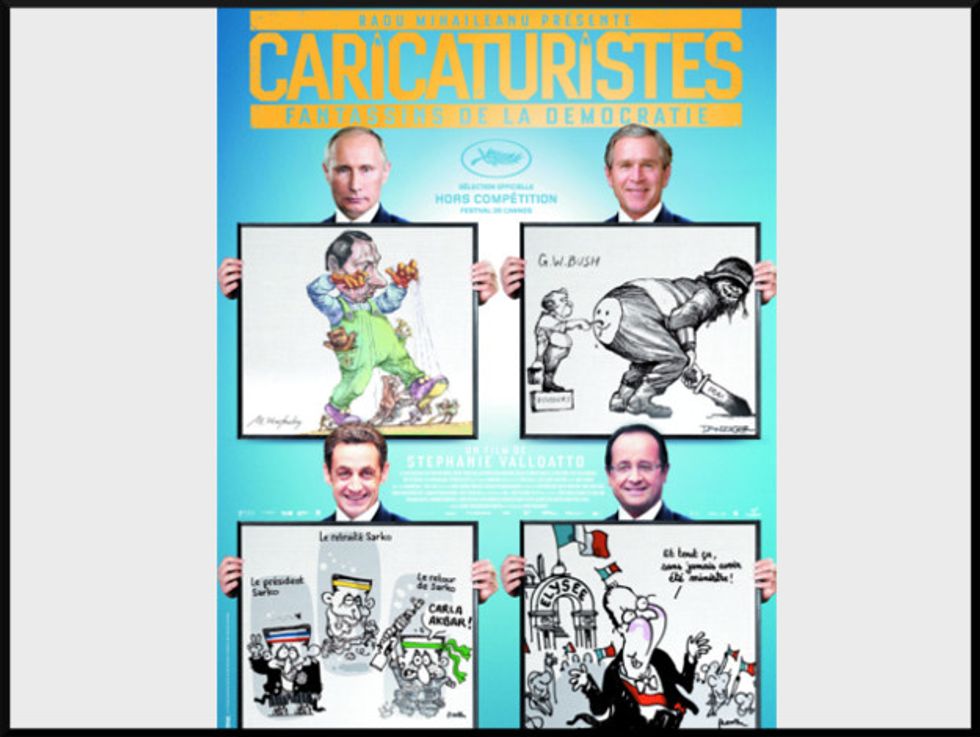 The cartoon's power to mock seemingly unassailable authority makes it one of the most potent weapons in democracy's defense. As a consequence, the artists who create the images — an array of wily, irreverent blasphemers — become unlikely sentries on the front lines in the fight for free expression.
The January massacre at the offices of the French satirical publication Charlie Hebdo cast renewed attention on the very real dangers cartoonists face from religious extremists. But hundreds of artists continue to work every day under the shadow of possible repercussions from their own governments.
Cartoonists: Foot Soldiers For Democracy, a documentary directed by Stéphanie Valloatto and produced in cooperation with the Cartooning for Peace initiative, is a celebration of the men and women who put their livelihood and liberty on the line to publish their often outlandish, comical artwork, which nonetheless communicates an earnest political message.
The film, which premiered at Cannes last May, prominently features Plantu, the French cartoonist whose work has graced Le Monde for over four decades, and includes interviews with 12 other cartoonists hailing from countries all over the world, among them Russia, Israel, Palestine, Venezuela, and China.
One of the film's subjects, Jeff Danziger—an American cartoonist whose work appears regularly in The National Memo—said that unlike many of the cartoonists featured in the documentary, U.S.-based artists do not have to contend with censorship on a regular basis, and, outside the occasional terrorist threat, are more isolated from risk. "Most of the other cartoonists [in the film] deal with government oppression," he said.
The film vividly demonstrates the cartoon's ability to transcend language barriers, which makes it an essential tool for informing citizens and criticizing those in power. Another cartoonist who speaks in the film, Damien Glez, is based in Burkina Faso, a country where 60 indigenous languages are spoken — several of which are not written down — so cartoons typically end up running on the front page.
Of the cartoons displayed in the film, Danziger said, "A lot of them are funny, but a lot of them are dead serious."
Jeff Danziger will present and discuss a screening of Cartoonists: Foot Soldiers For Democracy at Harvard Hall (Room 202), Harvard University on Monday, April 13 at 7pm.
You can view the trailer below.